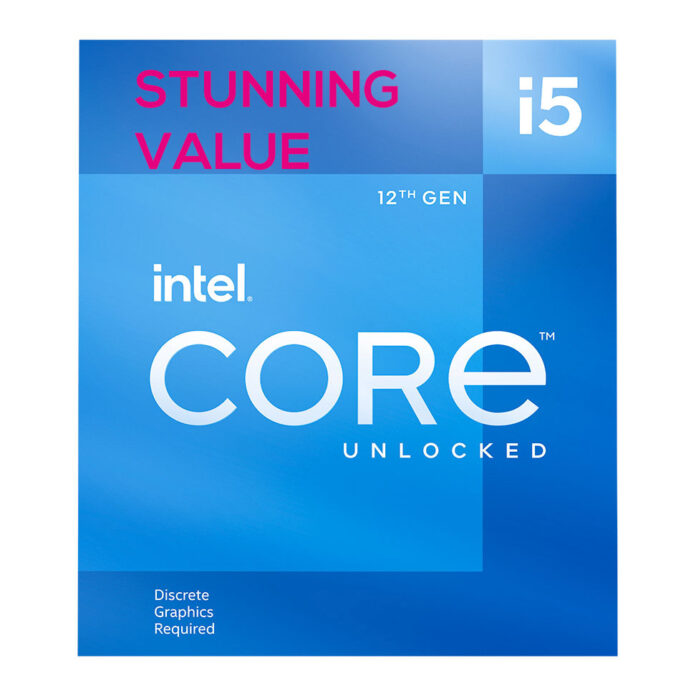 Intel Core i5-12600KF CPU
---
"Game and multitask without compromise powered by Intel's performance hybrid architecture on an unlocked processor."
We earn a commission if you make a purchase, at no additional cost to you.
Intel's ground-breaking hybrid CPU architecture launched with Alder Lake-based models known as 12th Gen Core. Offering a heady mix of performance and value right now is the sub-$200 Core i5-12600KF.
Described as a big step forward in our review of the 12600K and appearing in our best CPU guide once upon a time – the KF, if you recall, is identical save for not carrying integrated graphics – this flavour of Core i5 is adept at both fast content creation and speedy gaming in equal measure. Putting performance into context, it is quicker than top-of-the-stack Core i9-11900K in multi-threaded workloads. That's quite some achievement given said i9 was the fastest of its generation.
Intel's versatile architecture allows you to pair 12600KF with a number of cheap but decent 600- and 700-series motherboards. Factor in compatibility with value conscious DDR4 RAM and you have the makings of an excellent PC for not very much money at all.
Core i5-12600KF has never been below the $200/£200 mark before, so now's an opportune time to upgrade that five-year-old PC without breaking the bank.
These best-ever prices are generally exclusive to Prime members. If you're thinking of joining up, check out our dedicated guide on what you get with an Amazon Prime subscription.
Club386 is always on the lookout for unmissable PC component deals. Follow on Twitter or Facebook to stay up to date with the latest discounts, and subscribe to our free weekly newsletter to be kept abreast of all the developments in the world of tech.