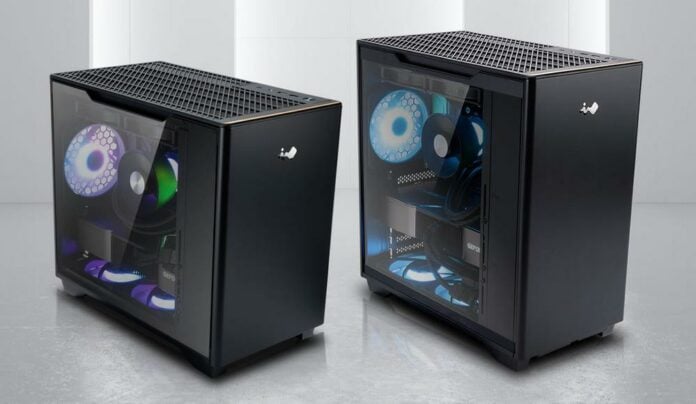 InWin has released more information about its new A Series chassis featuring a unique power supply placement, Mercury AM120S 120mm fan and vertical airflow layout.
Following the release of the A1 prime four years ago, InWin is complementing its A series with the A3 Mini Tower and A5 Mid Tower. Aiming more toward the mainstream market, there's no built-in wireless charging this time around.
Coming only in Black, both models feature an SECC steel central body, plus aluminium and tempered glass side panels. InWin includes a single pre-installed Mercury AM120S 120mm RGB fan, achieving 60.71CFM of airflow, which translates into 2.72mmH2O of air pressure at a 29dBA maximum noise level. Several AM120S fans can connect together using InWin's Lock-N-Go extension cable to limit cable clutter.
InWin A3 Mini Tower
Measuring 401mm (L) x 215mm (W) x 347mm (H) and weighing 5.24kg, the baby of the bunch has four PCIe expansion slots and can house either a Micro- or Mini-ITX motherboard. It supports up to triple-slot 340mm graphics cards, a CPU cooler measuring 162mm tall, or a 240mm radiator.
There are a total of five 120mm fan placements. Two on the top, two on the bottom, and one at the rear. The single pre-installed fan serves a rear exhaust by default.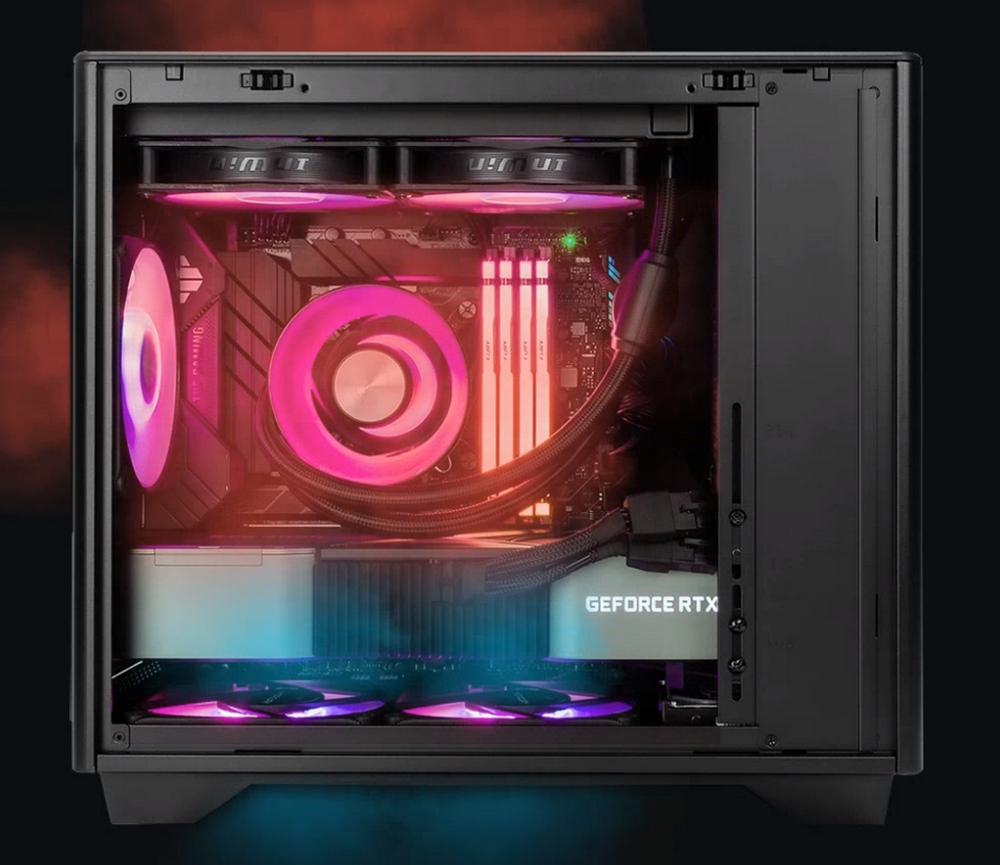 Storage is managed by two 3.5/2.5in plus one 2.5in drive bays, while I/O is covered by a single USB Type-C, two USB Type-A, and a combo audio jack.
In order to maximise available space, the power supply sits vertically behind the case facade, with its power cable routed to the back, which while unique may be detrimental to overall airflow. Maximum PSU length is 170mm, or 200mm if paired with a graphics card shorter than 280mm.
InWin A5 Mid Tower
Stepping up in size, the A5 measures 399mm (L) x 215mm (W) x 407mm (H) and weighs 5.86kg. It has seven PCIe expansion slots and can accommodate up to an E-ATX board, 340mm long graphics cards, 162mm high CPU coolers, and 240mm radiators.
With only its height changing, cooling remains the same offering two 120mm fan placements in the top and bottom plus one in the rear. Again, just the one Mercury AM120S is included.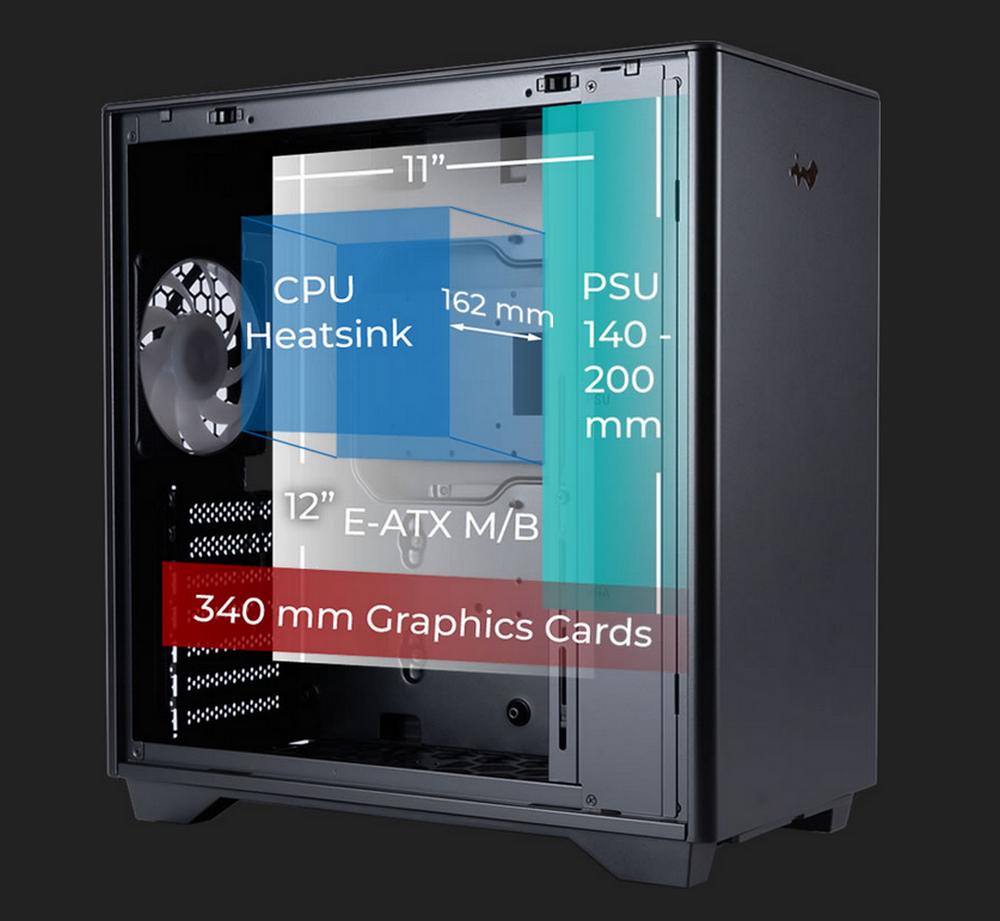 For storage, InWin has added a single 2.5in drive bay, for a total of two 3.5/2.5in plus two 2.5in bays. I/O stays the same, one USB Type-C, two USB Type-A, plus the combo audio jack.
While this case is a bit taller, PSU maximum size remains at 170mm, again extending to 200mm if paired with a graphics card shorter than 280mm.
Both chassis are very much alike, so it's a question of how small you really want to go. As for pricing, the InWin A3 and A5 will cost you €115 and €128, respectively. If you opt for more AM120S fans, a three-fan pack will set you back a further €33.