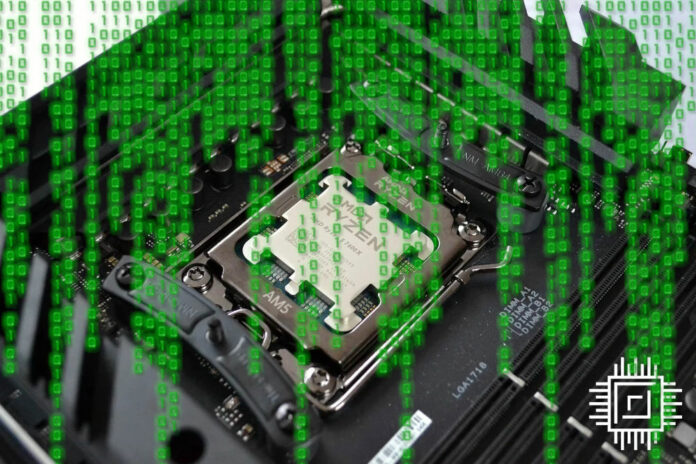 A bug on AGESA 1.0.0.4 BIOS micro-code for X670 and B650 motherboards has been found to cause some Ryzen 7000 CPUs to lose performance or outright refuse to run.
Spotted by chi11eddog on Twitter, the AGESA 1.0.0.4 update seems to affect some Ryzen 7000 CPUs housing two CCDs. The bug causes some cores to be disabled on Ryzen 5 7600X featuring two CCDs, where one CCD is a dummy chip for structural integrity. According to chi11eddog, the firmware deactivates Core0.
In the best-case scenario, those who are affected by this bug should see some performance degradation caused by the disabled core, but in the worst case, machines may simply refuse to boot, says chi11eddog. Following the discovery of this issue, MSI, ASRock, Gigabyte, and Asus all quickly reacted by removing the problematic update from their websites.
If you have updated the BIOS and faced this issue, just revert to an older BIOS revision using the BIOS flashback option on your motherboard, which doesn't require a working CPU or, for that matter, anything other than power. All AM5 motherboards should have this option, so you should be OK. And if your motherboard is still operating on AGESA 1.0.0.3 or lower, then you're golden.
It goes without saying that upcoming micro-code updates should fix this problem, so there is nothing to worry about in the longer term. As always, it is good to wait a couple of days before updating anything, just to be sure there are no fatal flaws in the software. As the saying goes, if it ain't broke, don't fix it.