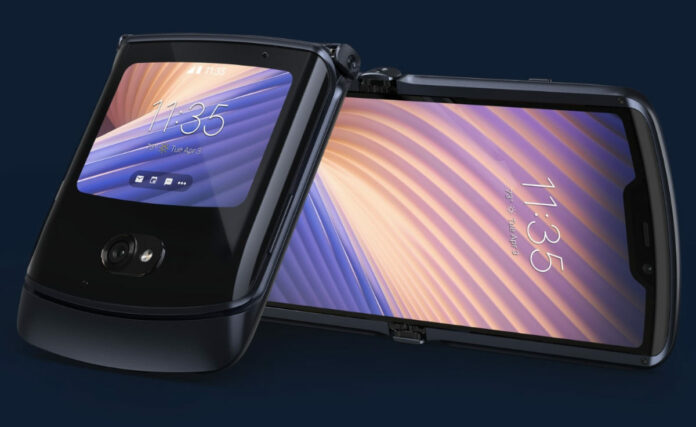 Sleek foldable phones have garnered quite a rise in popularity, thanks primarily to the success of Samsung's Galaxy Z Flip series. Motorola once again aims to make a comeback with the recently leaked Razr 3, codenamed 'Maven'.
The Lenovo subsidiary has twice attempted to transition its Razr brand flip phones to today's market. The first new-generation Razr (2019) was met with underwhelming reviews and criticism. While praised for its futuristic design, the phone was shunted for its relatively expensive price tag, aging specs, lacklustre camera, and disappointing battery life. Even though the Razr 5G (2020) attempted to rectify the predecessors' shortcomings, it also felt short of expectations.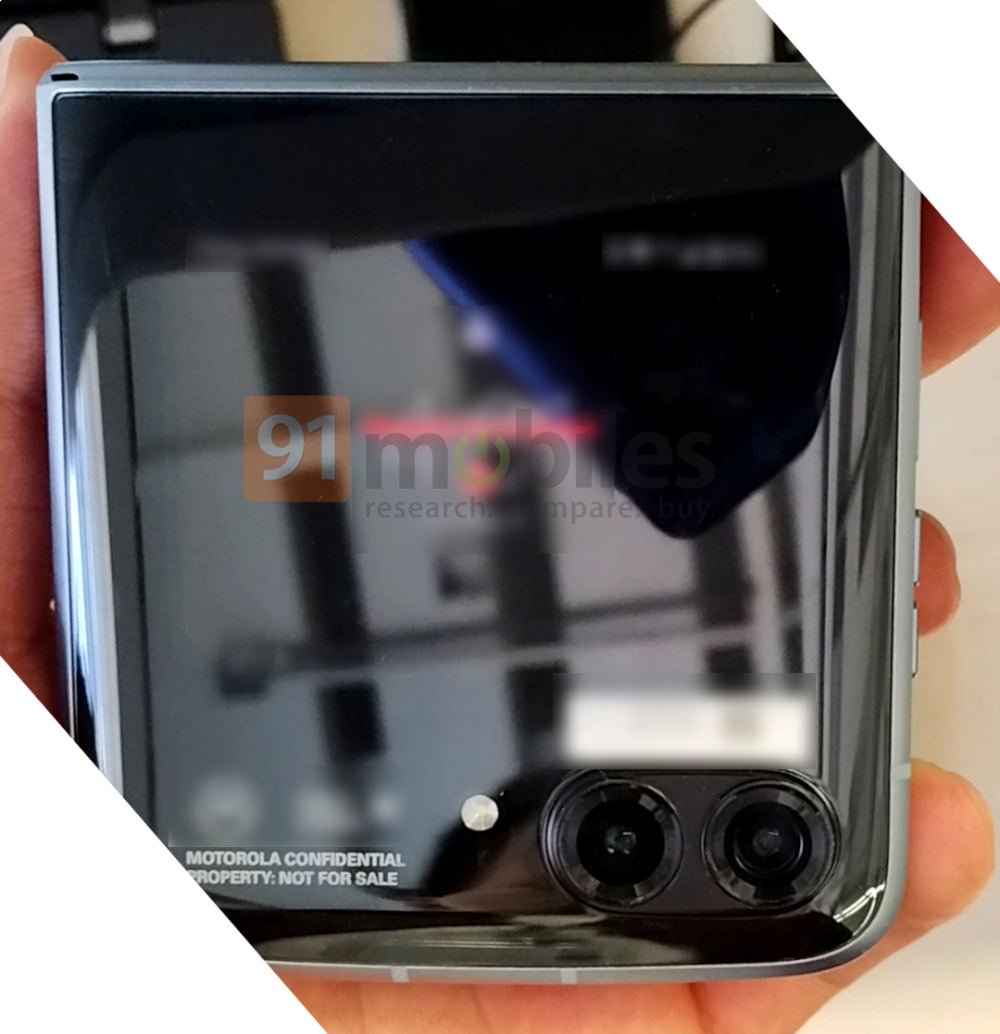 Today, Evan Blass via 91Mobiles, has leaked a pair of images that appear to be early models of a 2022 Razr.
Based on the provided images, you can see that in folded position, the front facing display has lost its signature 'chin' in favour of a more boxed design. While initially that 'chin' design served a purpose and housed a fingerprint sensor, Blass notes that fingerprint recognition has now moved to the side power button.
According to the leaker, the two main cameras visible in the bottom right corner have been upgraded to a 50-megapixel main sensor with an F/18 aperture, and a 13-megapixel secondary sensor intended for macro and ultra-wide shots.
In terms of technical prowess, the Motorola will supposedly house Qualcomm's Snapdragon 8 Gen 1 chipset, with a more powerful 'Plus' variant to follow. The phone will be be available in two colours, Tranquil Blue and Quartz Black.
Motorola Razr 3 is expected to release in China by late July or early August followed by a global rollout later in 2022. Here's hoping the price tag isn't as off-putting as its predecessors.