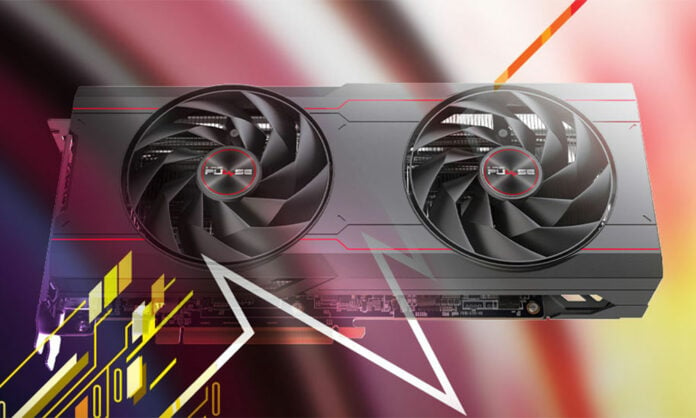 Retail product shots of a Sapphire Radeon RX 7600 Pulse graphics card have been spotted featuring 32 RDNA 3 Compute Units plus 8GB VRAM and a familiar dual-fan cooling design.
The first 7000 Series GPU to cater for mainstream audiences, RX 7600 is based on a Navi 33 GPU housing 2,048 stream processors, rumoured to be clocked at around 2.6GHz. The GPU and its 32MB of L2 cache is coupled with 8GB of GDDR6 memory running on a 128-bit bus, which should translate to something near 320GB/s of bandwidth depending on memory frequency, with the card connecting to the motherboard via a PCIe 4.0 x8 interface.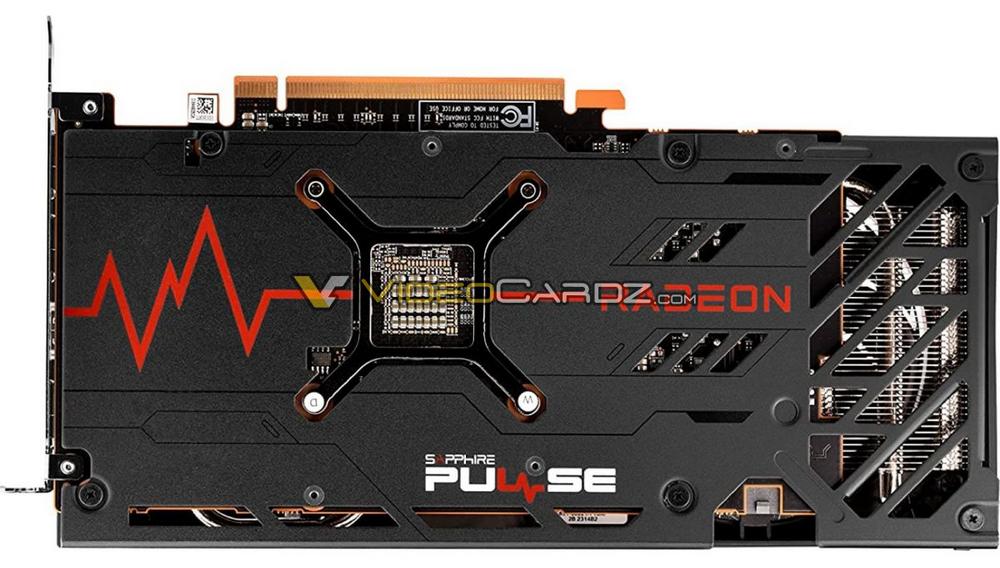 Modest specs indeed, yet 8GB of VRAM is acceptable on a low-end model, and eight lanes of PCIe 4.0 should be enough to feed the card. What will determine the product's true value is pricing, which according to cowcotland's sources is hovering around €349 on the continent.
A little steep for an entry-level 8GB card, but rumoured pricing should be taken with a pinch of salt, and word on the grapevine is that RX 7600 could come in even lower.
As for VRAM capacity, the debate will continue to rage, particularly in light of AMD itself highlighting the benefits of 16GB over 8GB. At a target resolution of 1080p, we suspect the 8GB Radeon RX 7600 will cope just fine with medium-to-high quality settings, but on the other hand, getting a new card and having to make compromises from the get-go can be frustrating. In any case, we only need to wait a couple of weeks for the official release on May 25 and Club386 will have all the benchmarks you need to see.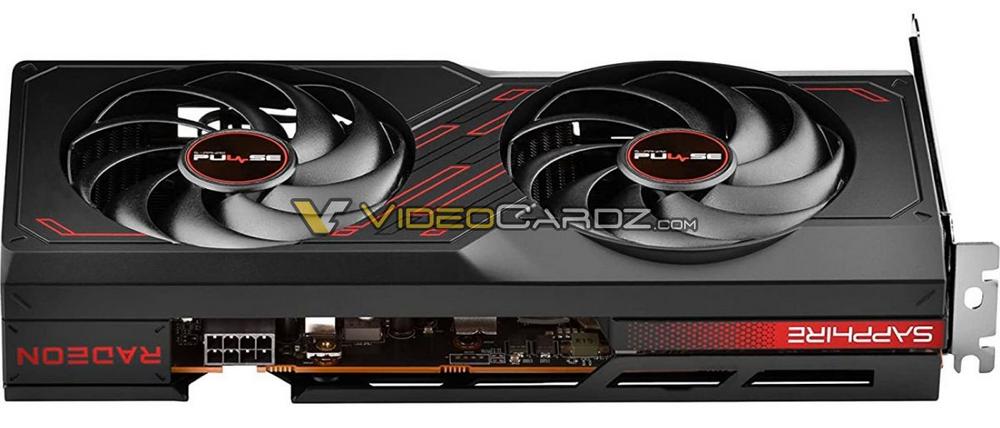 What is surprising is that AMD will have a huge gap between its top-end RX 7900 XTX/RX 7900 XT and this mainstream card. That's a rather large void Nvidia will soon be filling with RTX 4060 Ti, and we wonder how long we'll have to wait for AMD to deliver mid-range solutions. Radeon RX 7700 and RX 7800 are sorely needed to increase competition in this space.