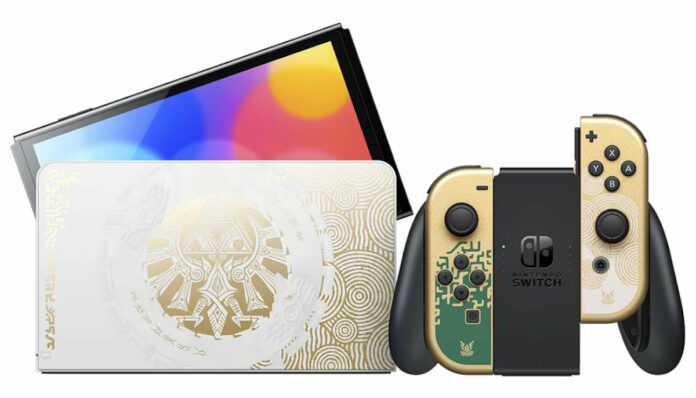 Celebrating the hype surrounding The Legend of Zelda: Tears of the Kingdom, Nintendo unveiled a special edition OLED Switch console featuring a unique colour scheme and motifs inspired by the upcoming game. Available April 28, no game is included, which is a bummer.
And that's not all! For a few dollars more, you can also bag two additional Hyrule-themed accessories; a Nintendo Switch Pro Controller and limited edition carrying case, launching alongside the game on May 12.
They're both black and gold, except for a contrast of white on the right side joystick handle. Striking yet subtle, it closely resembles the OLED model colour scheme, and we're all for it.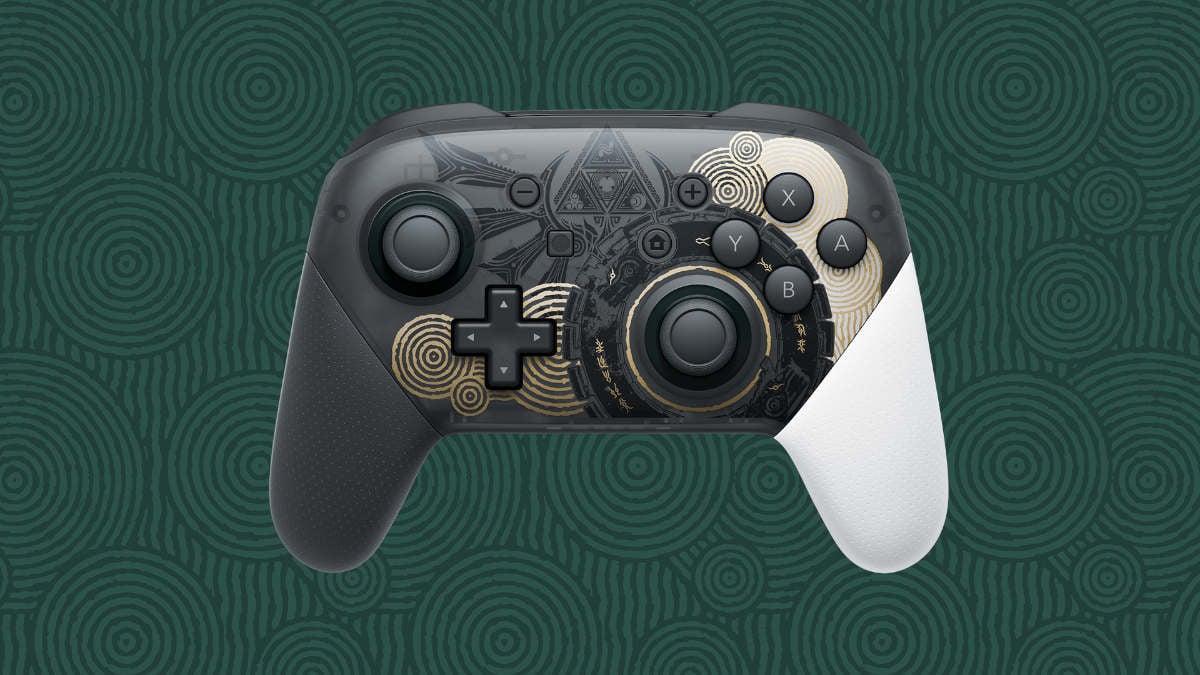 Alongside the announcement presented by the game's producer, Eiji Aonuma, we also received a 10-minute sneak peek. In short, the trailer focuses on a few of Link's new abilities; namely recall, fuse, ultra hand, and ascend. First off, recall enables you to reverse an object's movement and helps in getting to Hyrule's newly discoverable sky islands.
What's more, objects littered around the universe can now be fused together to create more powerful weapons. Careful though, new enemies known as constructs can also pick up objects to use as makeshift weaponry.
Alternatively, the ultra hand ability allows you to create vehicles such as boats, cars, and even flying machines. Traversal, as always, is a key part in Link's adventures – how players get there is only limited to your imagination. Last but not least, ascend allows the protagonist to pass through ceilings, adding yet another alternative to reach higher grounds. You know, besides the stressful, stamina-depleting climbing ability. Neat!
Onto specifics, Nintendo Switch OLED Tears of the Kingdom Edition is currently available for pre-order, priced at £319 on Amazon. The Legend of Zelda: Tears of the Kingdom Standard Edition game arrives May 12 and starts at £59.99, while the Nintendo Switch Pro controller and Carrying case are valued at £69.99 and £19.99, respectively.