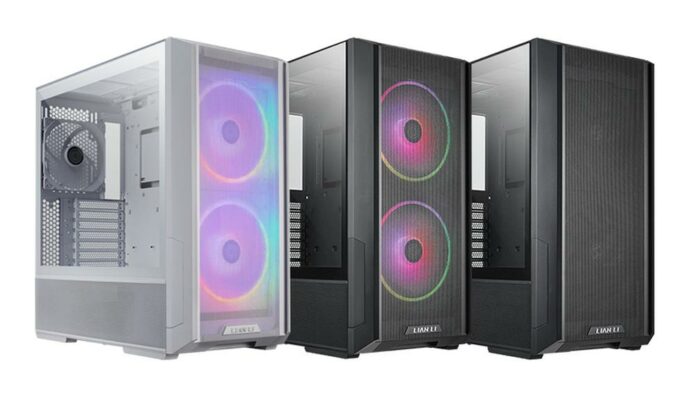 Lian Li has unveiled the Lancool 216 chassis boasting an airflow-centred design capable of hosting up to two 360mm radiators, nine 120mm fans, and 392mm long graphics cards.
First spotted among other cases at Lian Li's Expo back in July, the Lancool 216 is providing a good bang for your buck by offering many useful features such as a removable top panel, vertical GPU mount, and extensive cooling possibilities.
The chassis measures 480.9mm (D) x 235mm (W) x 491.7mm (H) and supports ATX, Micro-ATX, Mini-ITX motherboards, plus E-ATX under 280mm wide, 392mm-long graphics cards, and 180.5mm-high CPU coolers. The Lancool 216 will be available in three flavours – black without RGB fans, black with RGB fans, and white with RGB fans.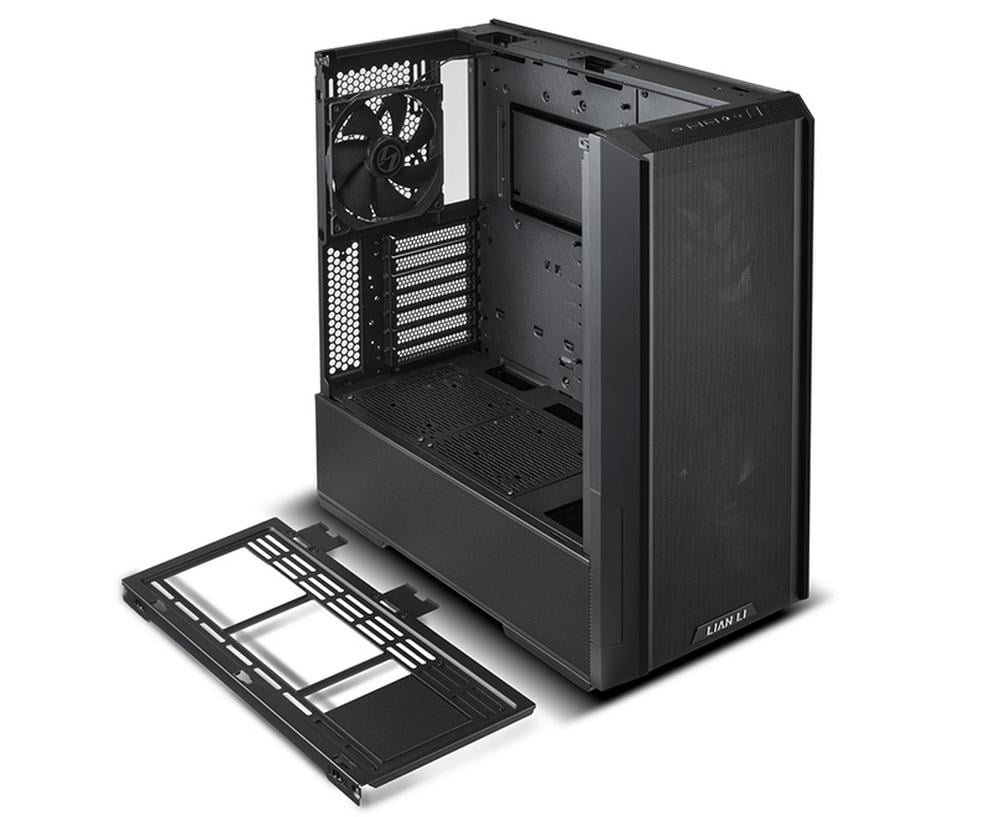 Talking of which, this chassis comes bundled with two 160mm fans in the front and one 140mm on the rear alongside a fan/RGB hub supporting up to four ARGB and PWM fans. To feed them with fresh air, there is mesh everywhere, even on the lower portion below the glass side panel.
Note that the only thing blocking dust is some metal mesh, so no additional removable dust filters (apart from the PSU one), which may be annoying for those who like the ease of cleaning that comes with removable mesh. Though, to be fair, removing the metal mesh isn't complicated, either. You can get a magnetic front panel dust filter as an optional accessory.
The removable top and front fan/radiator bracket allow for easy cable installation and cleaning, especially for the CPU 8-pin power connector which can be a bit finicky to get access to.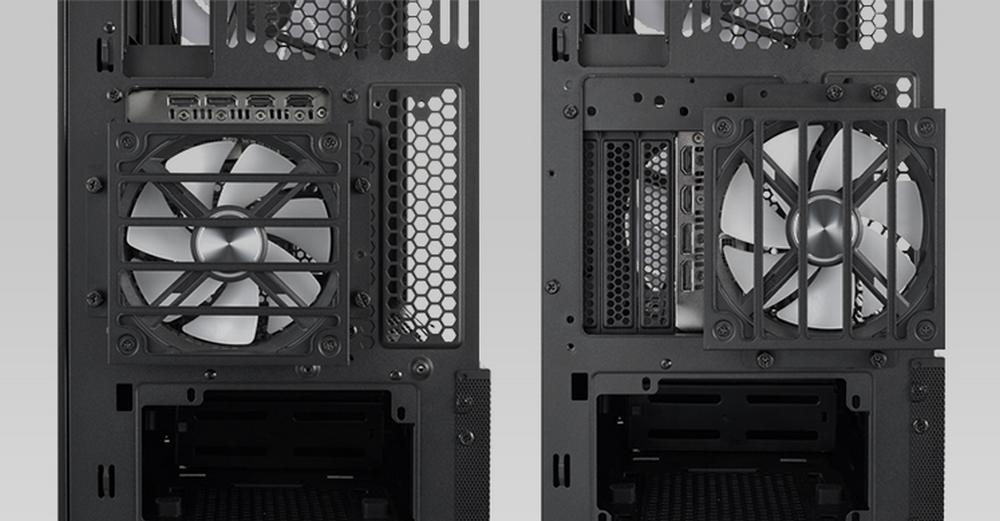 The motherboard standoffs have two locations – one optimised for watercooling, putting the board lower to allow the installation of thicker radiators on top, or an air-cooled one screwing everything a couple of centimetres higher, thus allowing the installation of an additional 120mm GPU exhaust fan right behind the PCIe extension ports. In watercooling mode, the video-output cables can be blocked by this fan.
Keep in mind that motherboards with their main PCIe x16 on the first (closest to CPU) slot must be used in watercooling mode, otherwise the graphics card video-output ports are blocked by the chassis. In this case, vertical mounting may also be a solution. Moreover, both the rear I/O bracket and a portion of the motherboard panel can be rotated to accommodate any changes.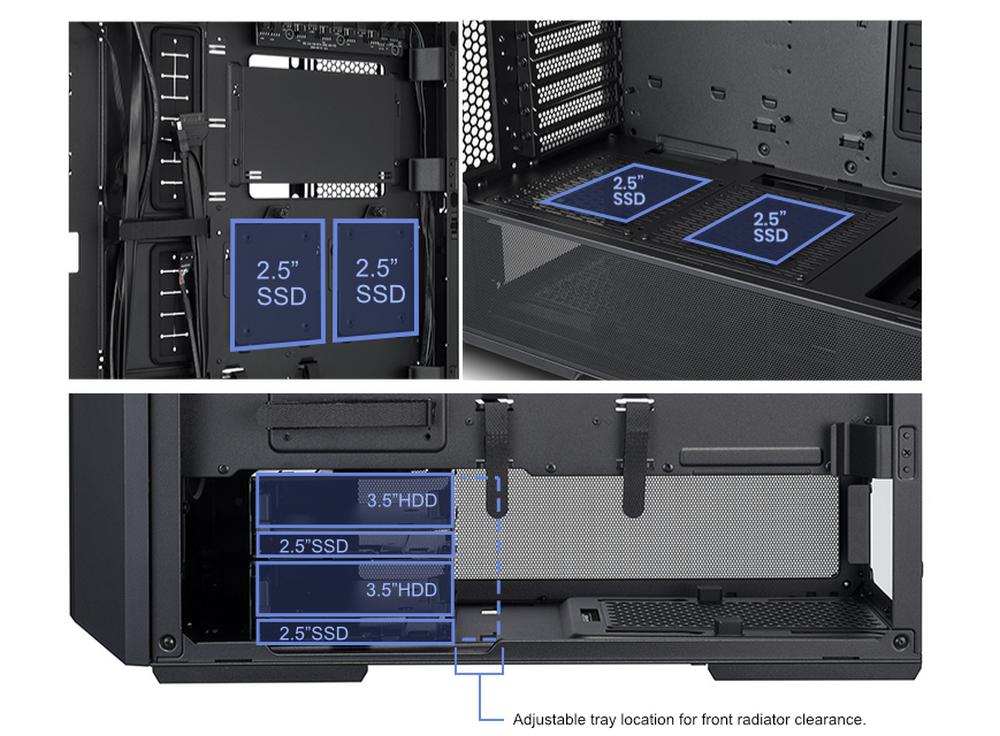 Cooling-wise, the case supports up to two 120mm or 140mm fans on top of the PSU compartment, one 120mm or 140mm on the back, three 120mm fans or two 140mm/160mm fans in the front, and two 120mm or 140mm ones up top. Got all that? For watercooling radiators, there is space for up to 360mm in the front and top, plus 240mm on the PSU compartment. For a visual representation, look at the picture below.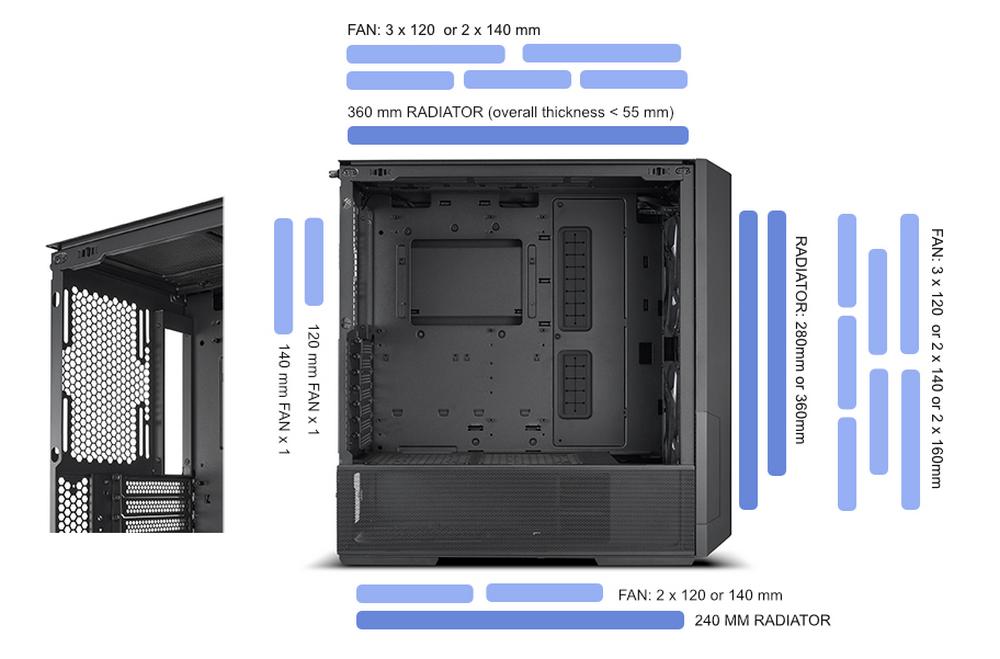 There are six storage bays; four of them supporting 3.5in drives, which is enough for many terabytes of data, not even counting M.2 ports.
The I/O has two USB 3.0 ports, a USB Type-C plus a single combo audio jack. Its position is customisable, offering the choice between a top mount if you leave your PC on the floor or a side one if on the desk. There is an optional accessory priced at $13.99 that's positioned in secondary I/O space, offering two extra USB Type-A ports plus RGB controls
Available for pre-order in the UK on November 21, the Lian Li Lancool 216 should set you back $99.99 for the black, non-RGB model, $109.99 for the black RGB, and $114.99 for the white RGB variant.