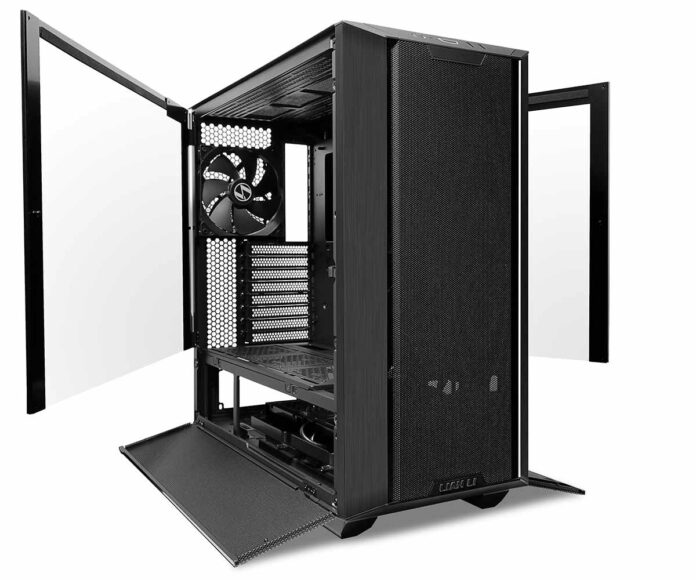 Taiwanese PC case specialist Lian Li has added to its hugely popular line of high-end Lancool enclosures. The latest release, Lancool III, ups the ante with a cavernous interior geared for a smorgasbord of enthusiast gear.
Measuring 523mm (H) x 238mm (W) 526mm (D) in size, Lancool III is one of the largest mid-tower solutions in its class and that extra room guarantees support for a wide array of hardware. Graphics card clearance extends right the way up to 435mm, CPU cooling can stand up to 187mm in height, and there's room for a 280mm E-ATX motherboard.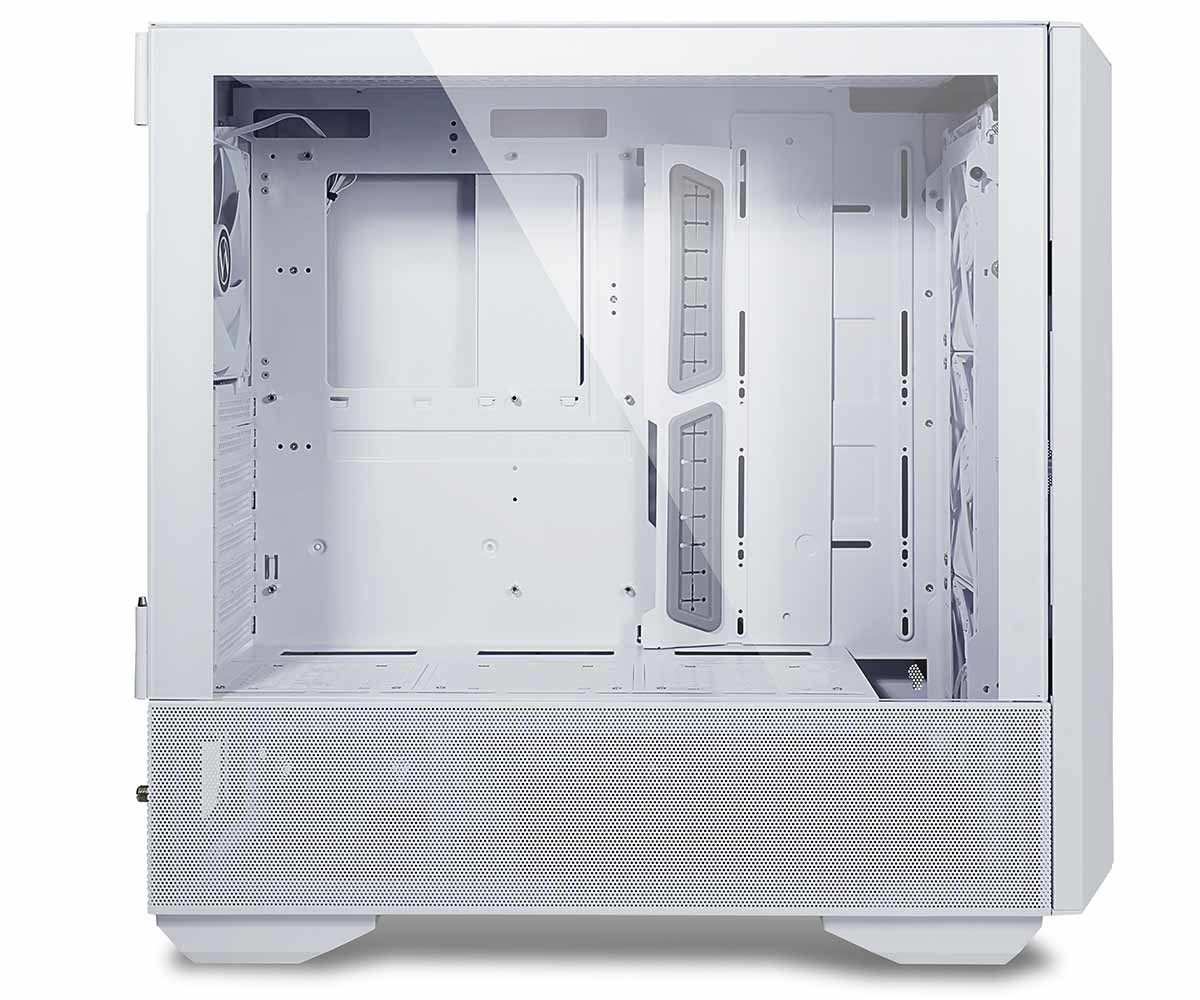 Cooling is of course a stand-out feature, with Lian Li including a quartet of pre-installed 140mm PWM fans; three as front intakes, the fourth as a rear exhaust. Out-the-box airflow ought to be ample, and the ability to breathe is aided by a full-height mesh panel on the front, as well as a mesh top cover and mesh inserts either side of the PSU compartment.
Looking beyond a default configuration, the chassis' roof can accommodate a further three 120/140 fans, and Lian Li also attaches a trio of 120 mounts atop the PSU shroud. All told the case can house up to 10 fans, meaning ample liquid-cooling potential. The manufacturer is keen to point out Lancool III's ability to house a trio of 360mm radiators, but do be aware of limitations. A 360 in front poses no real issue, but such a radiator on the PSU cover would be limited to 80mm maximum thickness, and that gap shrinks to 75mm installing a 420 radiator in the roof.
Still, that's a lot of wiggle room for a mid-tower solution, and there's no shortage of storage potential, either, with a dozen bays dotted around the case. There are four 2.5/3.5in trays in a drive cage behind the PSU, two tool-free SSD trays attached behind the motherboard tray, three further SSD trays attached to the PSU compartment's rear side, and those three fan mounts on top of the PSU shroud? If you prefer not to install fans, there's room for three 2.5in SSDs there, too.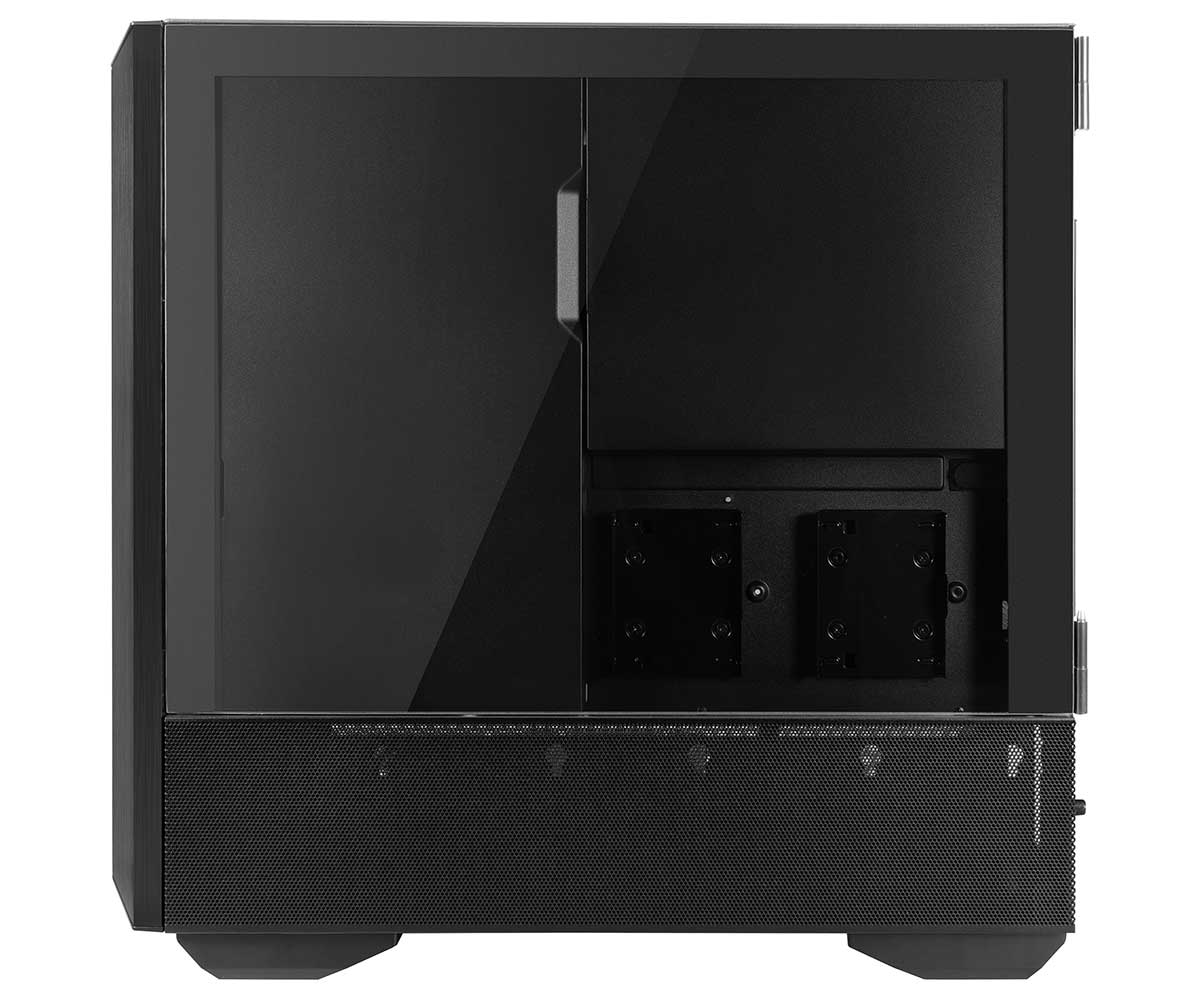 Plenty of flexibility and we can see are some neat-looking touches throughout. Lian Li's I/O panel looks pretty ordinary with two USB Type-A alongside a USB Type-C, but is different insofar as it can be relocated from the top of the case to the bottom. Aluminium strips either side of the front mesh serve a purpose, too; they're actually triggers you pull to release the swinging glass side panels.
Vertical GPU mounting does require an optional kit – Lian Li's own O11D Evo is the recommended choice – but for standard horizontal setups there's the added benefit of an anti-sag bracket.
Colour options at launch include black or white, priced at £150 and £160, respectively, and you can add a further £10 to those amounts for models including RGB-illuminated fans. All four variants are heading to retail as we speak and pre-orders are now open at Overclockers UK.