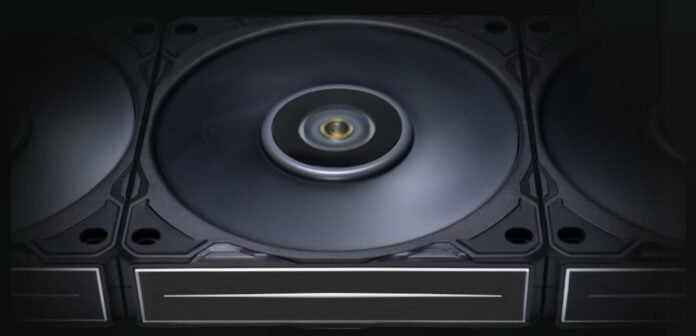 Lian Li has released a performance-optimised Uni Fan P28 featuring a daisy-chainable design for easy cable management and a starting price of $26.
Ideal for both air- and water-cooling configurations, the Uni Fan P28 series will be available in black or white powered by 12V DC and using a fluid dynamic bearing with copper shielding to ensure stable rotation of the blades. Add to that a 0.6mm gap between the blades and frame which ensures higher pressures by reducing air leaks thus making them suitable for liquid-cooling radiators.
Lian Li says that Uni Fan P28 blades are made of liquid-crystal polymer (LCP), a strong material that reduces vibration and allows the fan to run at high speed without compromising stability.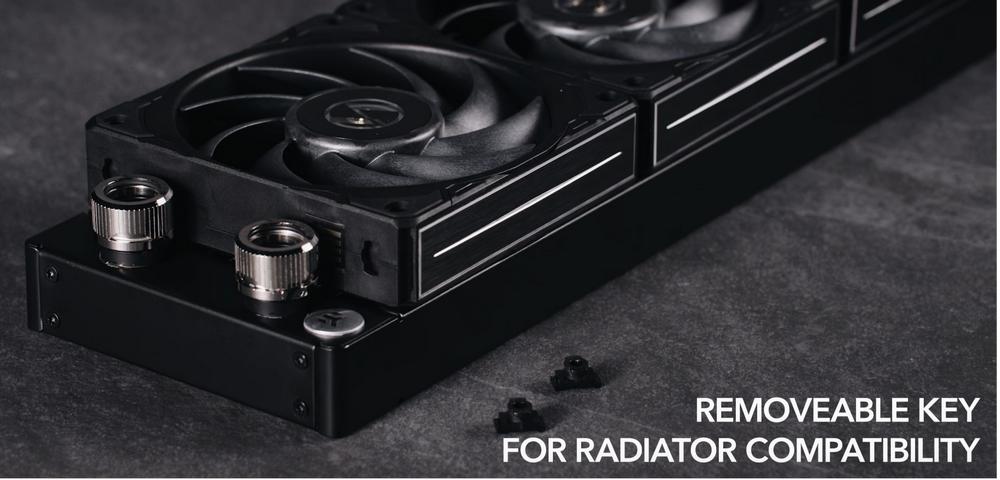 Offered in single or triple packs, these 120mm non-RGB fans measure 120mm x 120mm x 28mm, and are capable of daisy-chaining up to three fans using the frame locking system, or up to six fans using two of the latter linked via the included extension cable. This makes it possible to power up to six fans using a single motherboard header – just make sure your board can handle such power draw.
Each triple pack includes said extension cable plus a fan speed controller offering three modes; low running the fan from 200 to 1,300RPM which provides 44.94CFM of airflow and 1.3mmH2O of pressure at 20.4dBA noise; medium balancing performance and noise by rotating the fan from 200 to 2,200RPM resulting in 77.76CFM and 3.62mmH2O at 28.1dBA; and high pushing things to the max with speed from 200 to 2,600RPM delivering 92CFM and 4.79mmH2O still at a reasonable 32.1dBA.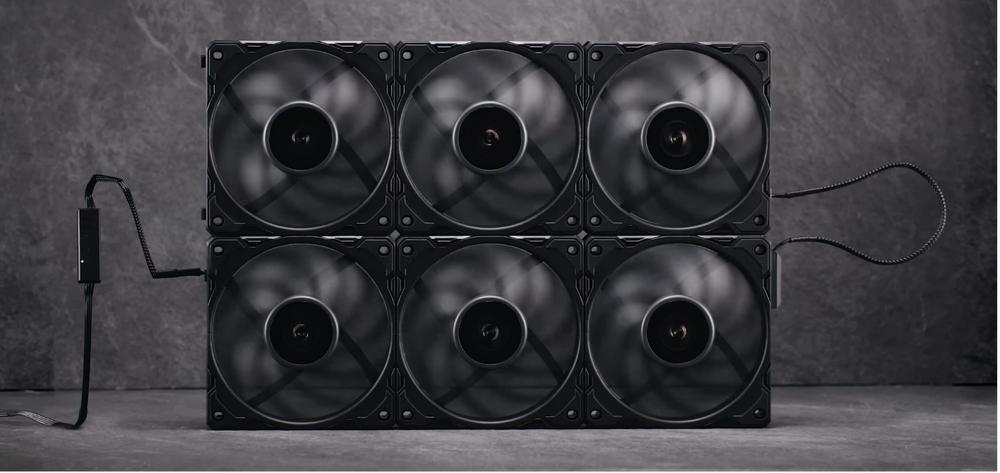 Those wanting this level of performance yet like to have illumination can add Lian Li's ARGB strips (sold separately) that clip directly on the fan's sides and shine RGB effects on your hardware.
Note that an optional 33.8mm long screw set is provided for those who need to mount these through a fan bracket used in a push-pull radiator configuration. Also, from the looks of it, this new model seems to be incompatible with the Uni Fan SL Infinity due to different connector placement.
Backed by six years of warranty, Lian Li's Uni Fan P28 will be available at $25.99 for a single fan or $74.99 for a triple fan pack, while a bundle of three side ARGB strips will set you back a further $19.99.