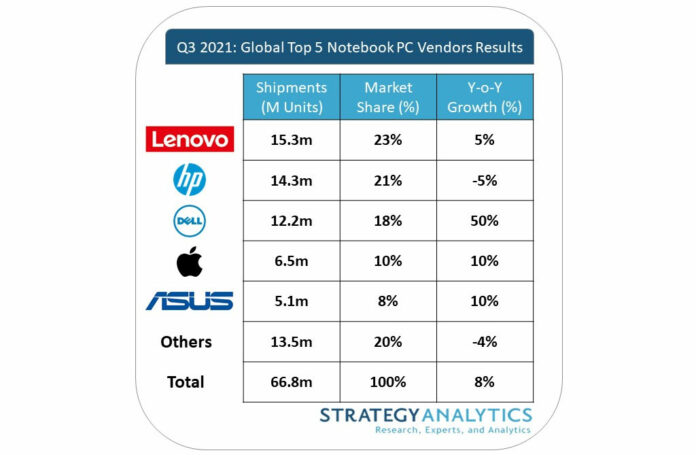 Apple shipped 6.5m laptops in Q3 2021, growth of 10 per cent YoY.
Apple and its computer users have something to cheer, as the latest stats show that Mac computer sales are going from strength to strength. One might say that the Intel to Apple silicon switch has started to become firmly established now, but not only has it seemed painless; we are seeing almost immediate benefits. We would say it has enjoyed better execution than during the previous Motorola 68000-series to PowerPC, then the PowerPC to Intel x86 transitions, started in 1994 and 2005, respectively.
We saw Apple roll out its first 'Pro'-level M1 processor-equipped Macs last month, with a pair of MacBook Pro models (14in and 16in) which featured new, beefier M1 SoCs dubbed the M1 Pro and M1 Max. Apple's claims for these looks great, and the performance seems to live up to expectations in many creative tasks (not gaming), which bodes well for desktop Macs with M1 processors that are certainly in testing in Apple's labs.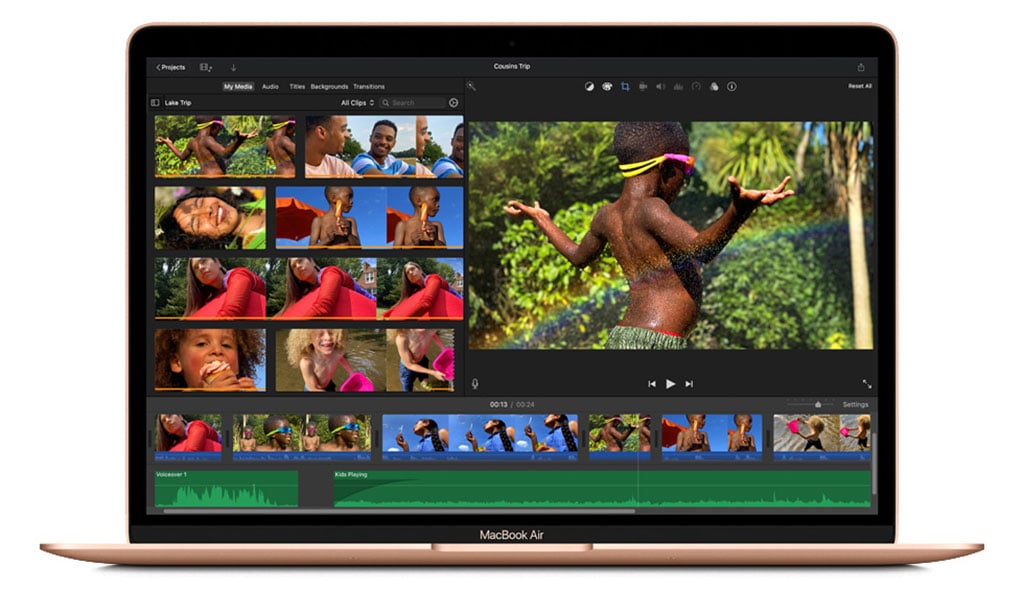 The market has voted with its feet, as Strategy Analytics reports Apple has "set an all-time record quarter in company history with shipments of more than 6.5 million MacBooks" in Q3 2021. This means that Apple now has a relatively firm fourth place in the laptop sales rankings, owning 10 per cent of the market, and its 10 per cent growth looks likely to increase in consecutive quarters with more high-level launches (like the MacBook Pro models just announced being bought up).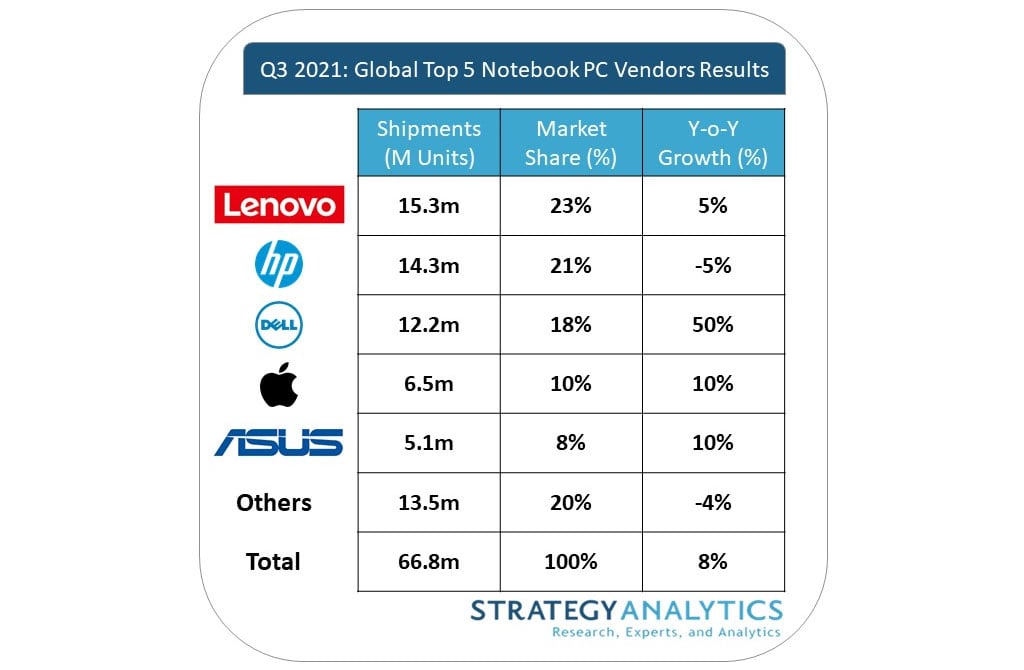 MacRumours notes in its coverage of this news that Apple CEO Tim Cook said there was "strong demand" for the M1 ‌MacBook Air,‌ in particular, in a statement following the latest set of financials (last week) from Cupertino.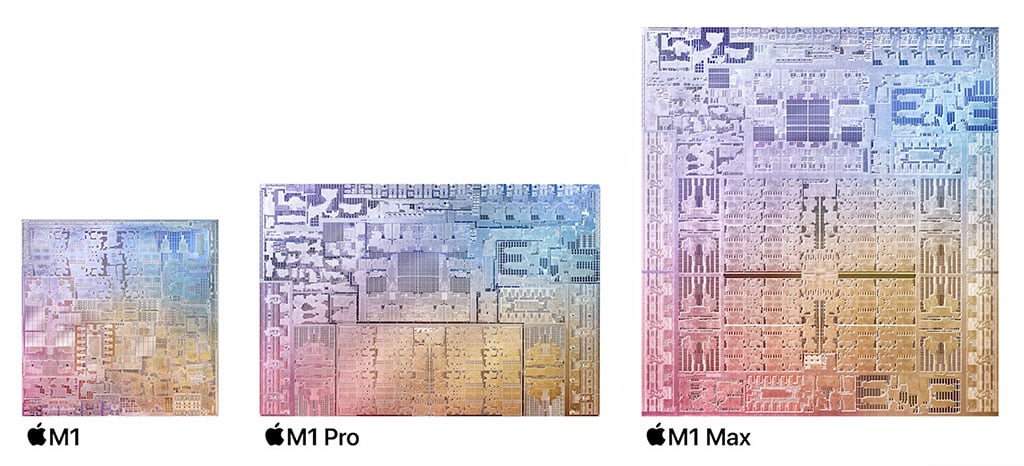 Elsewhere in the Strategy Analytics table, you can see that Dell has had a great year with growth of 50 per cent YoY. It is quite without doubt that all these firms could have done even better with adequate supplies of all the components they needed/wanted; CPUs, GPUs, and so on. Perhaps some of the growth success stories here are more due to strong supply-chain management in the background rather than particular brand or design appeal.