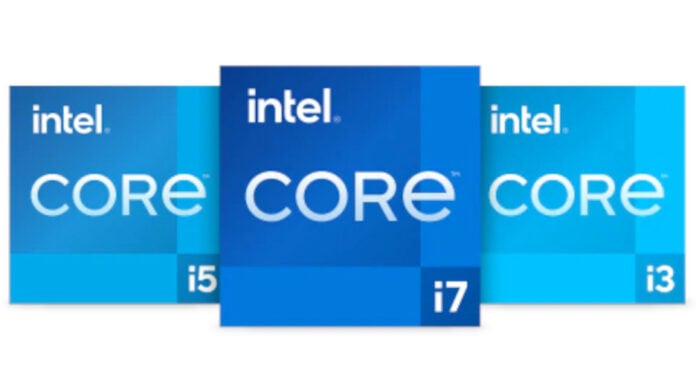 There's always excitement running up to the launch of new products. Driven mainly by leaks, the Intel 13th Gen Core 'Raptor Lake' hype train is hurtling along at full speed. One of our favourite leakers, Enthusiastic Citizen, who is proven right more often than not, indicates Intel will deliver the first tranche of 13th Gen Core desktop processors on October 17.
The information comes from the leaker's account on bilibili.com, stating the platform will initially be revealed during the Intel Innovation event being held on September 27/28, with 13th Gen Core K-series chips and premier Z790 chipset-based motherboards going on sale October 17. Mid-spec H760 and non-K-series chips will debut at CES 2023, Enthusiastic Citizen continues, whilst noting that all current 600-series motherboards ought to be compatible with new processors – they share the same socket, after all.
You may still want to invest in a 700-series board, though, as Intel is expected to bump up the PCIe 4.0 lane allocation from 12 on Z690 to 20 on Z790, enabling more high-speed devices to run in tandem. PCIe 3.0 lanes will drop from 16 present on Z690 to just eight on the newer chipsets. Give and take.
Furthermore, Z790 is expected to increase officially supported DDR5 speeds from 4,800MT/s to 5,600MT/s, and we are sure to see the usual motherboard partners offer much higher options in their respective firmwares.
Don't know about you, but it's a shame that budget, non-K options won't be available immediately, launching much in the same vein as how Intel propagated 12th Gen Core a year earlier. AMD is set to push out its Zen 4-powered Ryzen 7000-series stack a month earlier, and depending upon the model payload, may help reshape Intel's decision to leave mainstream 13th Gen Core chips until 2023.
All that said, September and October are shaping up to be busy months for all.