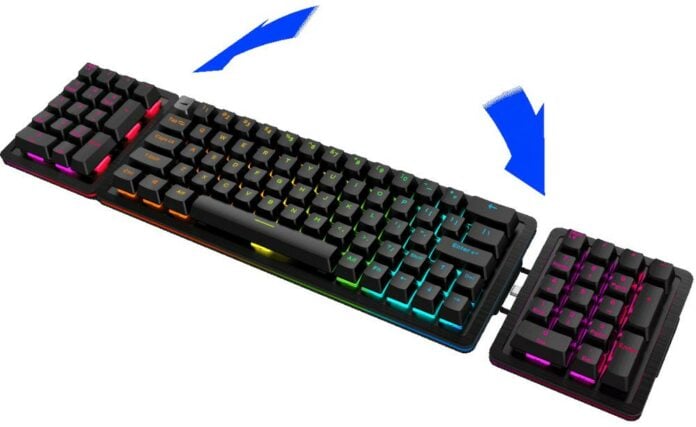 German peripheral manufacturer Mountain has launched the Everest 60, a compact keyboard serving as a new entry point into the firm's modular ecosystem.
Everest 60 comes in Midnight Black, measures 115mm (L) x 307mm (W) x 46.44mm (H), weighs 768g, and has 64 keys following the US-ANSI layout. A 1,000Hz/1ms polling rate ensures every click is sent to your computer without delay via a 1.6m USB Type-A to Type-C cable.
The keyboard's premium chassis is made of an aluminium top with multiple layers of foam inside for maximum noise dampening, plus an RGB backlight diffuser around the edges for illumination.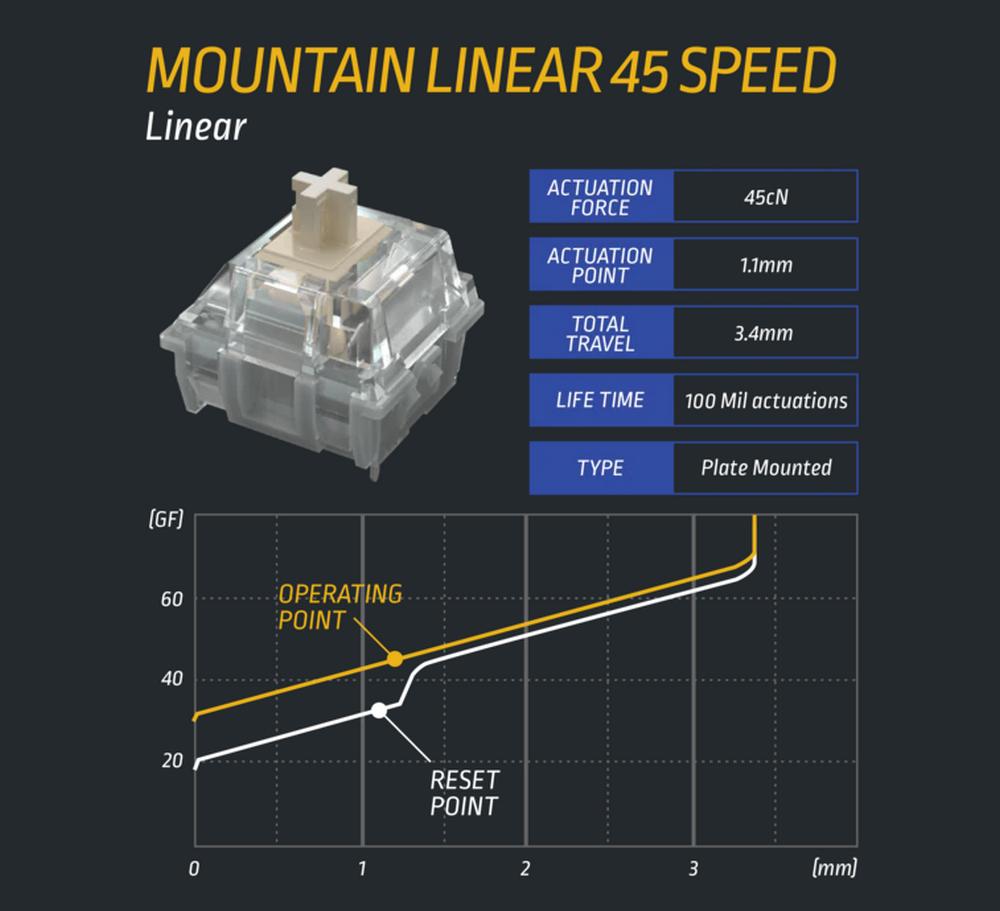 Mountain uses a PCB supporting both three- and five-pin (Cherry MX compatible) switches, providing multiple possibilities/combinations. Out of the box, the keyboard features a hot-swappable three-pin switch layout, rated at 100 million actuations, with support for n-key rollover, and Cherry stabilisers where needed.
The Everest 60 includes three USB Type-C ports for flexible connectivity, plus connectors either side for an optional, modular numpad. Multiple personalisation options are available through Base Camp software, including lighting, key binding, and macros, with up to five profiles storable on onboard memory.
Finally, multiple customisations are present in Mountain's store, such as the previously mentioned numpad, keycap sets with different colours, three types of switch packs, coiled cables and more.
Pricing starts at £109.99 for the Everest 60 keyboard or £144.99 if bundled with a numpad, and is covered by a two-year warranty. The standalone numpad goes for £34.99, the keycap Sets for £24.99, while the switch pack retails at £29.99 for 90 switches or £39.99 for 110. All are available now at Mountain's shop.