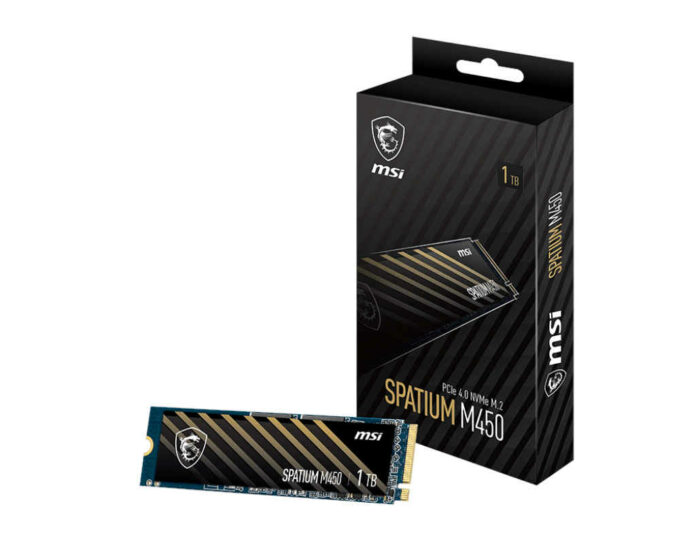 MSI is announcing its new M.2 PCIe 4.0 NVMe SSD, the Spatium M450. Designed as a mainstream solution first and foremost, it should be a good fit for a wide range of computers.
By using the Phison E19T controller and PCIe Gen 4 x4 interface, MSI claims speeds of up to 3600MB/sec in sequential reads and 3000MB/sec in sequential writes. As usual, speed varies depending on the capacity you choose and whether the host computer can take advantage of PCIe 4.0.

Regarding the other specifications, the Spatium newcomer has built-in data security and error-correction capabilities, ostensibly to extend the endurance and longevity of the NAND flash. Capacities of 250GB, 500GB and 1TB are available, with read speeds of 3500MB/s for the smallest drive and 3600MB/s for the larger pair.
Write speeds are lower; you get 1200MB/s, 2300MB/s and 3000MB/s, respectively, alongside endurance figures of 150 TBW, 300 TBW and 600 TBW.
MSI also provides its Actiphy software solution, which includes backup and restore functionality, in addition to monitoring drive's health and performance.
The Spatium M450 is backed by a five-year warranty, or until the TBW in the product specification is met.
No word on pricing as yet, but the 1TB model needs to be around £100 for it to be competitive against a wide range of extant peers.