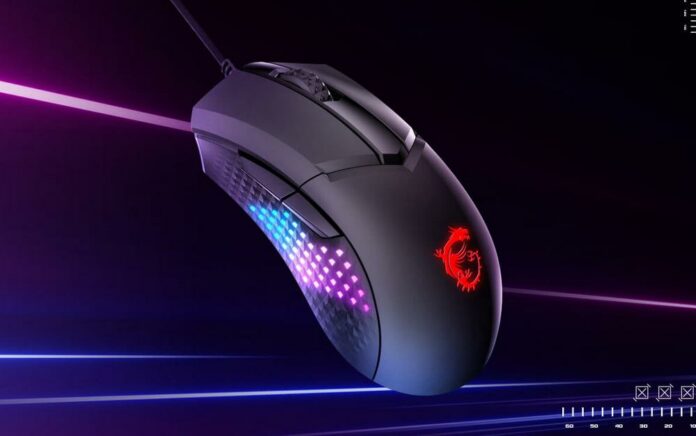 MSI has announced availability of its Clutch GM51 lightweight mice featuring a new Pixart optical sensor, durable Omron switches, and three RGB zones.
Sharing the same exterior design concept as the GM50 series, the Clutch GM51 lightweight comes in two flavours, wired and wireless (Bluetooth/2.4GHz). Both have the same dimensions, at 122mm x 65mm x 45mm, but differ in weight, with 75g and 85g, respectively. The wireless is naturally heavier due to the integrated battery. Talking of which, it's advertised as capable of holding charge for 150 hours when connected via MSI SwiftSpeed's 2.4GHz wireless, thanks in no small part to the 550mAh battery. That said, the longevity is accurate only when RGB lighting is OFF.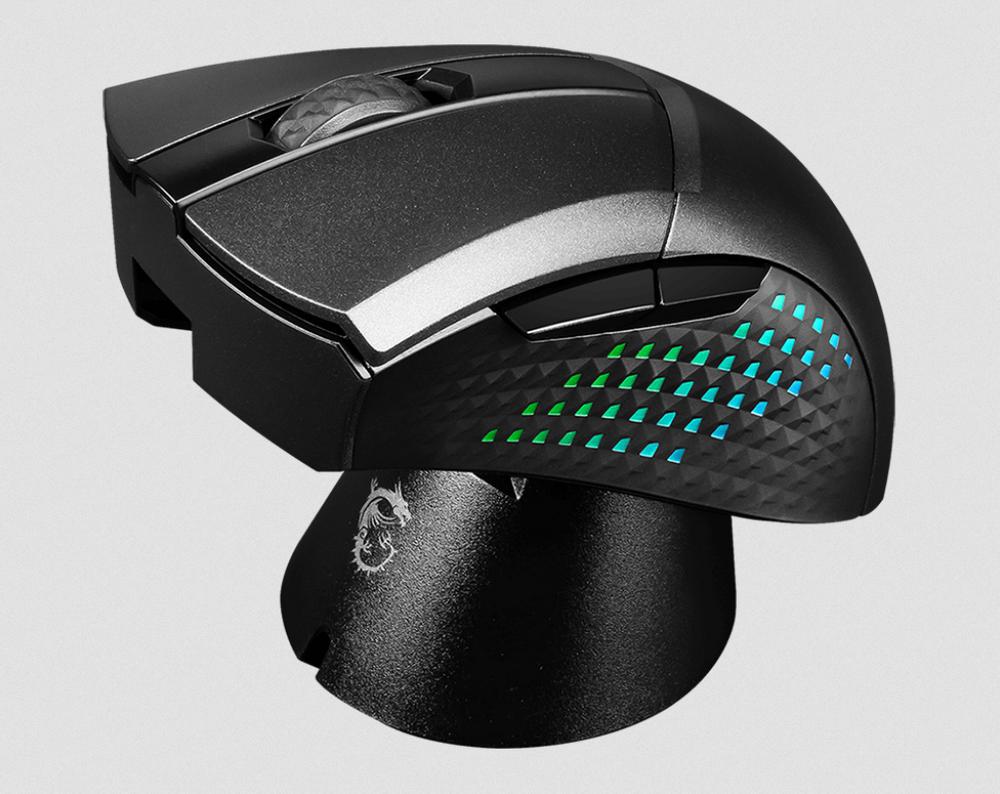 To charge the wireless GM51, there is a choice between the usual USB cable (Type-A to C) or a docking station. The latter looks very similar to the one bundled with the previous GM41 mouse. Mind you, not as if it needed an update, because we would argue that it's a good move to reduce waste, assuming there are no compatibility issues.
According to MSI, using the 2m-long USB cable with a 3.0 header allows the mouse to gain back 27 hours of playtime in only 15 minutes of charging, or seven hours when using the slower docking station. Higher duration may be possible using MSI's SpeedShift, which saves power by tuning the mouse's correction and sliding distance accuracy.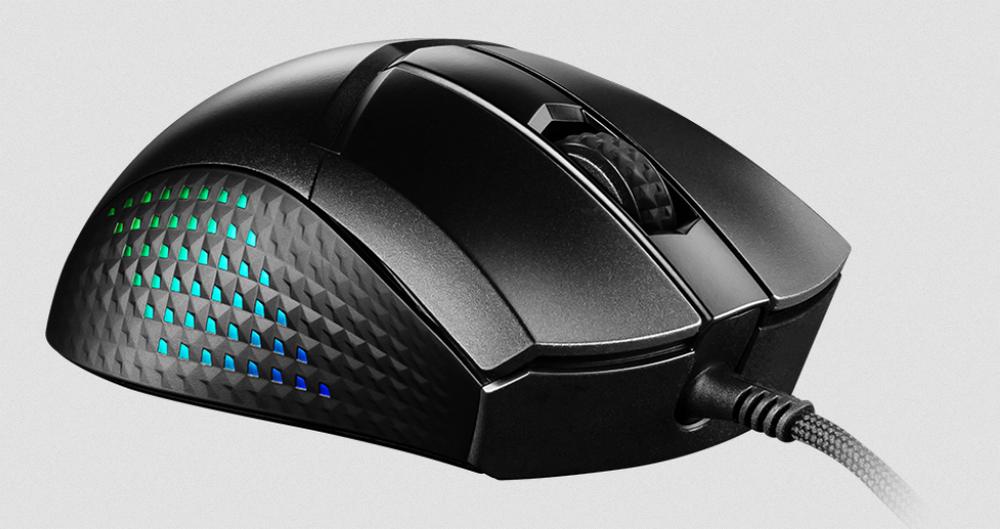 Apart from the connection, however, both models are right-handed and have the same internal components. Namely, a Pixart PAW-3395 optical sensor capable of reaching up to 26,000 DPI sensitivity with 650 IPS tracking and 50G of maximum acceleration. By default, the mouse is set to 400, 800, 1,600, 3,200, and 6,400 DPI increments. Note that while the wired version can be set to 8,000Hz polling rate, wireless maxes out at a still-considerable 1,000Hz.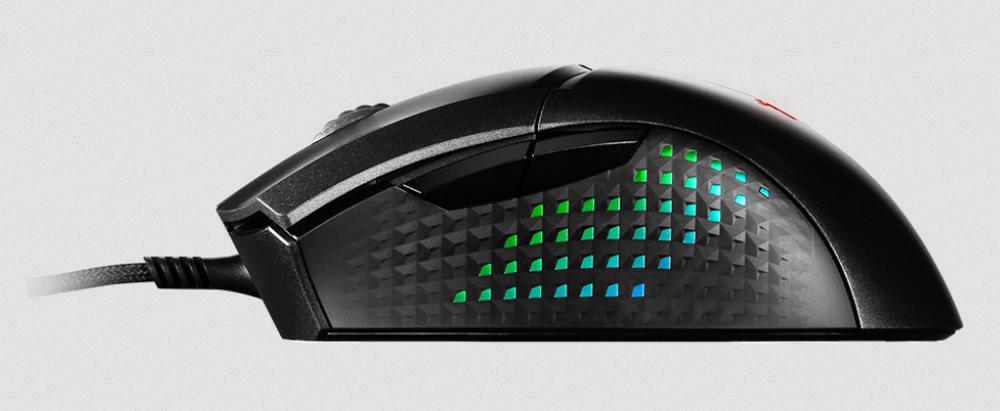 MSI opts for Omron switches rated for 60 million clicks, however, it is unclear if the side also features high-quality switches. What we know is that all five buttons are programmable via MSI Center, and the settings can be stored inside three onboard profiles.
Finally, though the brand didn't specify any MSRP, the Clutch GM51 lightweight wired and wireless mice can be found at $69.99 and $99.99, respectively.