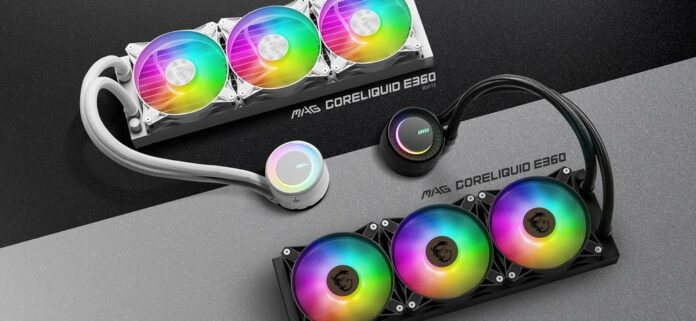 MSI has announced MAG Coreliquid E AIO CPU liquid coolers boasting a new pump and waterblock design for improved cooling and efficiency.
Available in 240mm and 360mm sizes, MAG Coreliquid E liquid coolers will come in a choice of black or white, featuring RGB illumination on the fans and pump housing. MSI reckons heat dissipation is improved thanks to an enlarged contact area between the water channel and the copper base of the waterblock, allowing for a more efficient configuration optimised for modern CPUs. The pump design has also been enhanced, separating the hot and cold coolant to preserve the temperature difference, powered by a three-phase motor.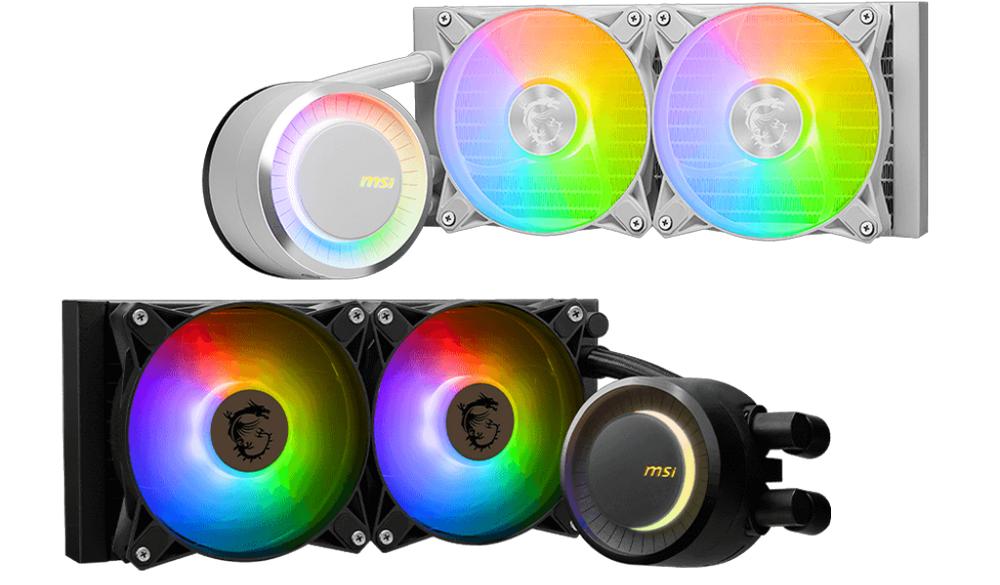 The radiator measures 277mm x 119.2mm x 27mm on the 240mm model, jumping to 394mm x 119.2mm x 27mm on the larger 360 version. Both models are 27mm thick, made from aluminium, and incorporate 12 channels for heat exchange.
Depending on size, these are cooled by two or three 25mm-thick 120mm FDB fans said to deliver from 25.5 to 75.04 CFM of airflow while consuming 4.8W maximum.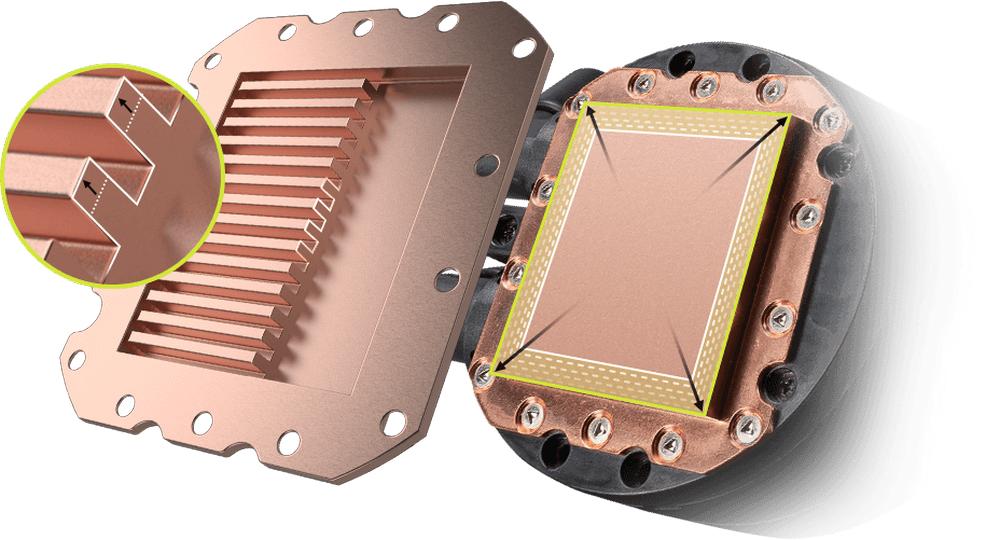 Moving to the socket area, we find a 41mm x 47.6mm block housing a three-phase pump rotating up to 3,000RPM, contacting the CPU via an enlarged copper base plate. MSI claims 20dBA of noise on average, though we don't know what speed is considered average. Finally, the pump-housing cap can be rotated 270° to suit any installation, allowing the brand's logo to be positioned correctly.
The MAG Coreliquid E series is compatible with Intel's LGA 1150/1151/1155/1156/1200/1700 plus AMD's AM5/AM4/TR4/sTRx4 sockets.
Both variants are available to purchase immediately, priced at £95 for the Coreliquid E 240mm, and £120 for the 360mm.