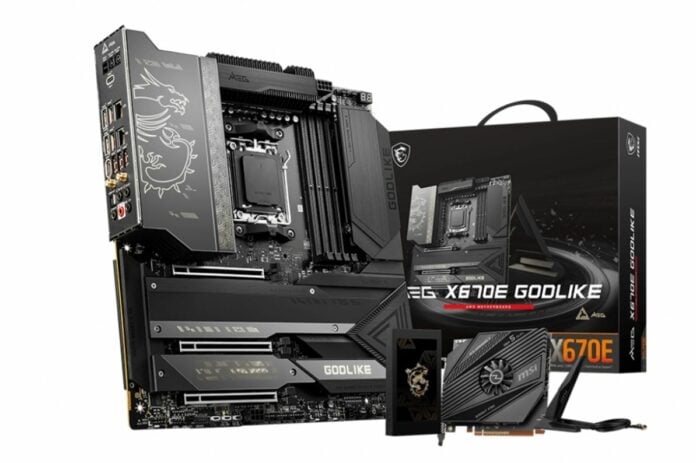 Coming to a PC near you by the end of the month, AMD's brand-new AM5 desktop platform comprises Ryzen 7000 Series processors and 600 Series motherboards. Carrying all the bells and whistles is X670E, and MSI has at last revealed the price for the rootin', tootin' MEG X670E Godlike. How does $1,300 grab you?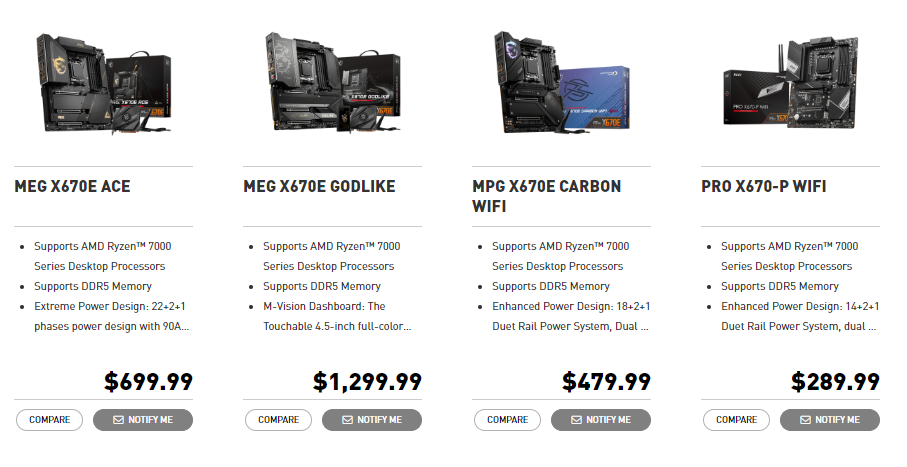 Club386 has detailed features present in each of the four MSI X670E-based boards previously, but needless to say, MEG Godlike is the daddy of them all. Such is the parlous state of the pound to the dollar, expect Godlike to cost at least £1,560 (£1,300+VAT) on these here shores.
The E-ATX board is outfitted with a 27-phase VRM supply, three PCIe 5.0 slots and four M.2 SSD ports, for starters, and carries a 4.5in 'M-Vision Dashboard' IPS LCD for at-a-glance system information.
Costing $100 more than the Z690 equivalent from the Intel stable, MSI installs an extra five power phases, more M.2 via an Xpander card, but lacks Thunderbolt 4.
Other than that, those with lesser budgets can opt for the MEG X670E Ace, which carries a lot of similar features but doesn't go to town on esoteric additions most don't need.
Even further down the stack is MPG Carbon WiFi, now retailing for $480. It's the board many will choose as the cost marries up to high-end Ryzen 7000 Series processors. Last but not least is the $290 Pro X670-P WiFi.
Enthusiasts with lower budgets are pointed towards the X670, B650E and B650 chipsets.