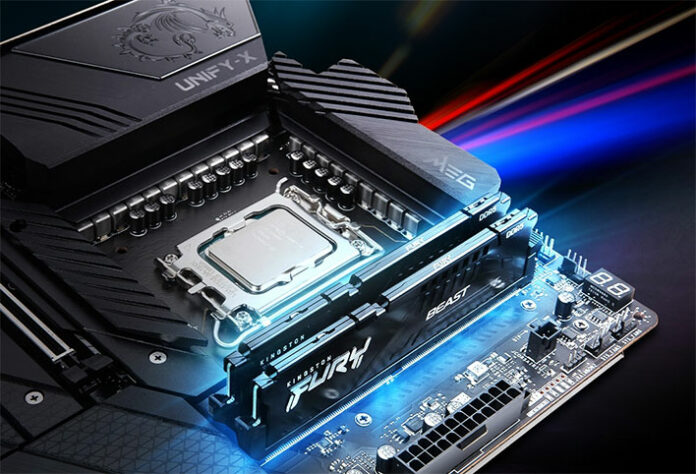 DDR5 memory will become pervasive across desktop and mobile as time goes on. First introduced by Intel with 12th Gen Core processors, AMD will follow on desktop with Ryzen 7000 Series and has already implemented it with Ryzen 6000 Series mobile.
JEDEC speeds start at 4,800MT/s on the desktop, but the hope is speeds will scale to in excess of 10,000MT/s as DDR5 gains full maturity.
Overclockers typically provide an inkling of where speeds are headed by pushing present technology to the absolute limit. Seat-of-the-pants overclocking has been nearing the mythical 10GT/s boundary for a while, and now MSI's OC team lays first claim to the milestone.
Using an MSI MEG Z690 Unify-X motherboard and partnering up with Kingston, the OC team used an Intel Core i9-12900KS processor clocked in at a measly 425MHz.
A single 16GB stick of Fury Beast DDR5 memory was run at 72-126-126-126-127-2 timings, and lo and behold, the 10GT/s barrier was duly broken.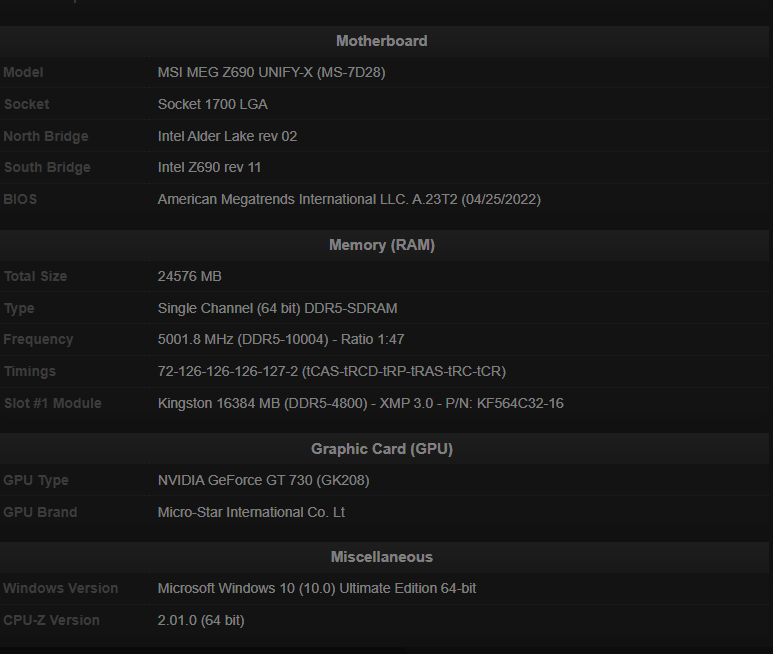 Stable for a fleeting moment, enough for validation, do understand we're not likely to see retail 10GT/s DDR5 kits anytime soon, yet it's good to witness the boundaries being pushed back. Manufacturers will have to work on reducing latencies if DDR5's sky-high frequencies are to be useful.
For now, though speeds are undeniably exotic, it is more important for DDR5 memory to become cheaper and more widely available. At the moment, 16GB (2x8GB) of DDR4-3200 CL16 costs under £60, while the same capacity DDR5-4800 CL40 is over double the price.