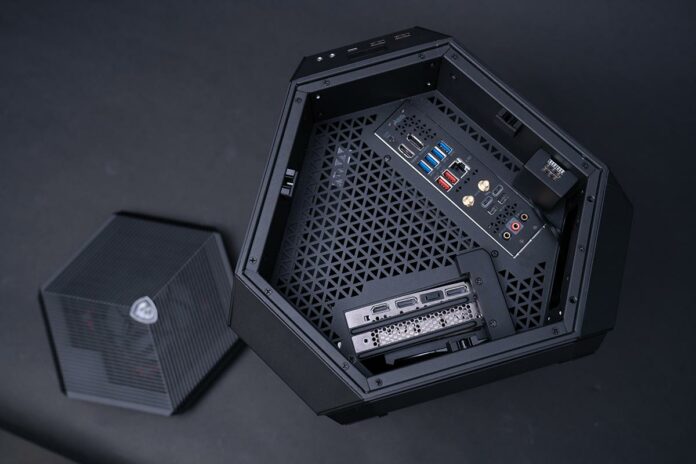 The conveyor belt of CES announcements is showing no signs of slowing. Amid a blitz of new products and customary 'best of' awards, a few have caught our eye, including MSI's MEG Treble chassis.
This six-sided enclosure looks to follow the industry trend toward powerful, small-form-factor PCs designed to sit atop the desk. MSI's layout allows for three unique chambers; the first for a mini-ITX motherboard and power supply; the second for up to a 330mm graphics card; and a third for a dedicated liquid cooler.
A layout that on paper holds promise, and if these initial product shots are anything to go by, MSI's overall implementation looks neat and tidy. The all-black aesthetic works for us – though RGB lighting is almost certain to feature – and 280mm liquid cooling combined with well-ventilated panels suggest ample scope for high-end hardware.
There's no word on pricing or availability, yet MSI is keen to extol the virtues of the compact design. We're told the small form-factor has a "relatively tiny footprint" yet is "engineered it to fit as many mainstream components as possible." Upgrades are described as "effortless," support for a regular mini-ITX board ought to offer good flexibility, and the integrated PCIe Gen 4.0 riser cable should mean no loss of graphics performance.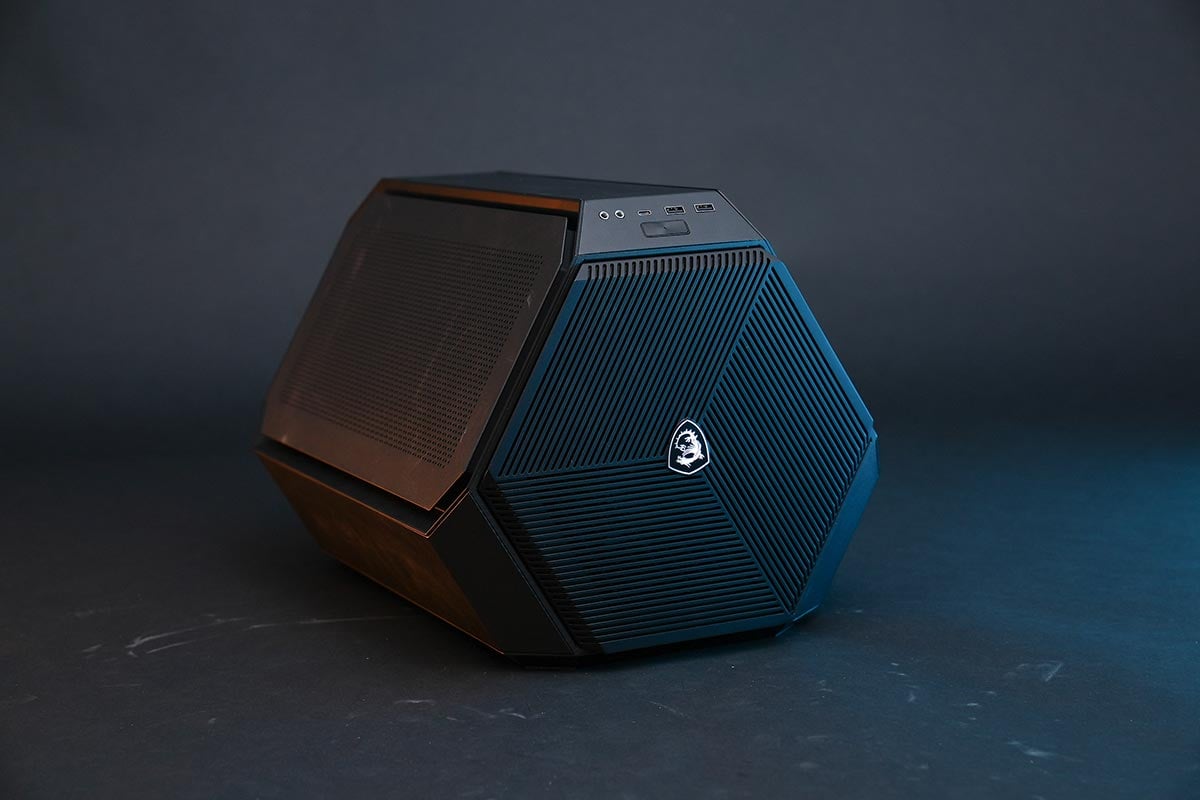 It is good to see USB-C featured as standard on the front panel, and there's evidently an option to lay the chassis flat if preferred. We imagine cooling performance is best suited to an upright orientation – there is an exhaust fan beneath the top cover – but the liquid cooler and graphics card should be privy to plenty of clean air when laid flat.
Colour us intrigued. At the very least, it's nice to have another DIY solution for small-form-factor desktop PCs.