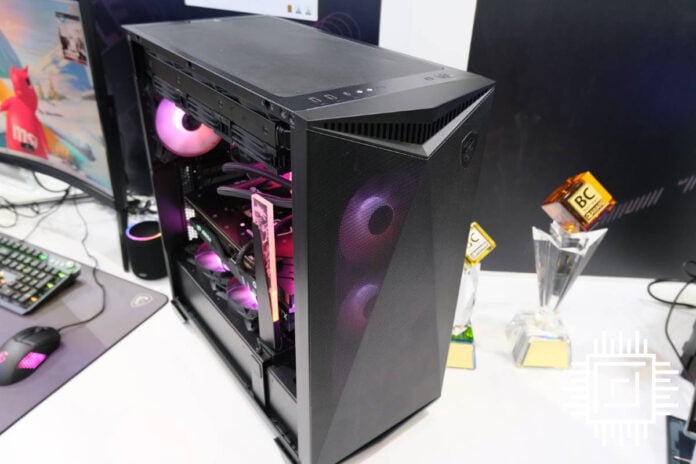 MSI's latest airflow-optimised chassis is the MPG Gungir Airflow 300, which is a mid-tower ATX offering built with maximum airflow efficiency in mind. There's plenty of space for even the latest Nvidia RTX 40 Series graphics cards and copious amounts of cooling. Let's dig a little deeper.
At first glance, the case appears to be average; it measures in at 505 x 235 x 510mm, has a refined black all-metal exterior, and classic windowed side panel – again, nothing out of the ordinary.
However, take a closer look and it becomes quite evident that MSI optimised the case with a good few quality-of-life improvements. First of all, the front and top panels are entirely meshed, and there's a cut-out in the basement to allow for an additional full-length 360mm radiator.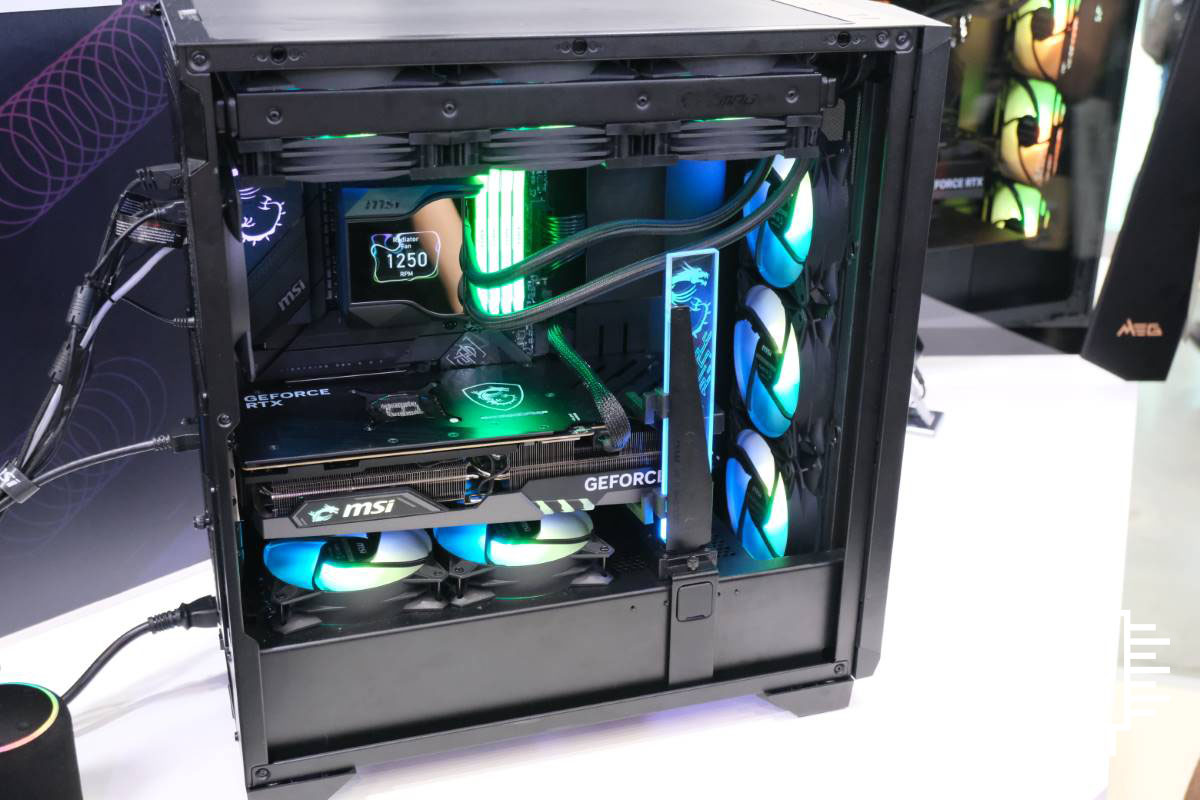 Second, if you take a closer look inside the chassis, you will find a pre-installed, 90-degree omni-directional graphics card holder that supports those hefty RTX 40 Series graphics cards in a variety of sizes and installations. This allows for a maximum GPU length of up to 360mm, a maximum GPU height of 142mm (or 150mm when vertically installed), and a maximum GPU thickness of up to 80mm. Now that's called covering all the bases.
Mirroring NZXTs design, there's also a large bar-style cable cover that also doubles as an extra installation bracket for an additional 80mm or 120mm fan. Speaking of fans, MSI claims the case allows for up to 12 installable fans depending on size, and that is technically correct, if you account for a vertical GPU bracket that can hold up to two 60mm fans, and the single 80mm or 120mm fan mounted on the cable cover. Cheeky.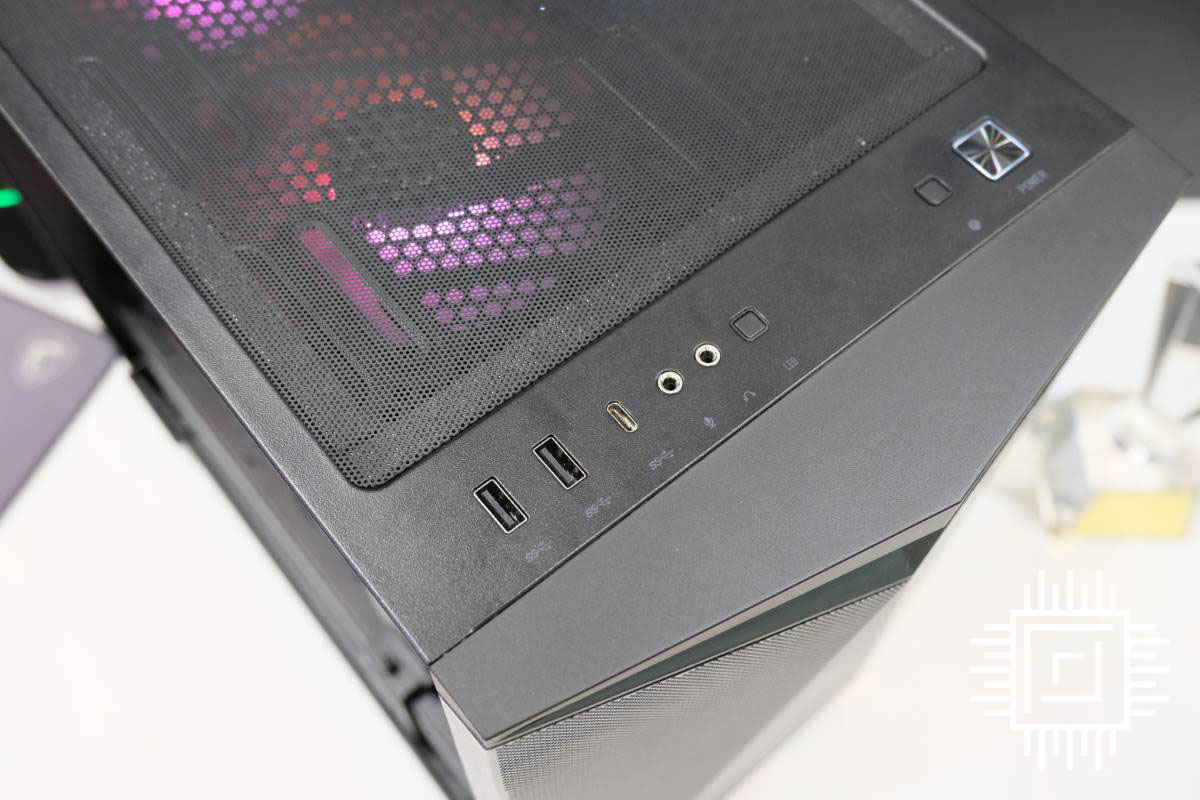 Nonetheless, summing it all up; the top and front has mounts for up to three 120mm fans, the rear holds a single 120mm spinner for exhaust, and the PSU basement holds two 120mm air movers, equating to a total of 12 fans. Alternatively, you could go dual-radiator mode and use an additional six 120mm fans when used in push / pull configuration, bringing that total up to 18. Sheesh.
Last but certainly not least, front I/O are a-plenty, and relegated to the top front of the case. It features two USB 3.2 Gen 1 Type-A ports, a single 3.2 Gen 2×2 Type-C port, a combination mic in / audio out jack, a LED switch button, a convenient reset button, and a power button. A well-rounded affair.
The MPG Gungir 300R AirFlow is expected to launch in August. As such, we'll have to wait for pricing and availability until then.