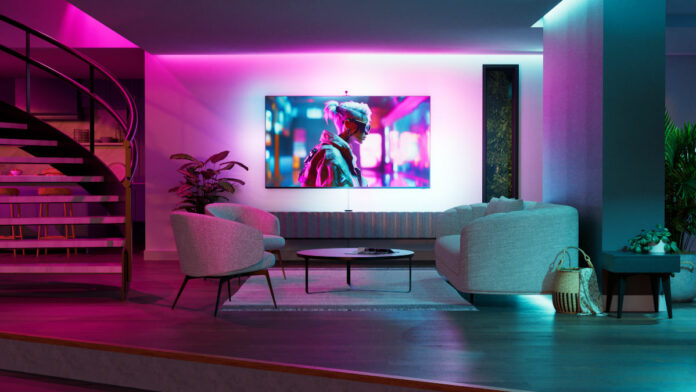 Nanoleaf, the company with a penchant for lighting aesthetics and room illuminating panels, has announced a new edition to its product stack called Nanoleaf 4D – a TV screen mirror, camera and light strip kit tasked with taking your home entertainment to the next dimension.
The company has succeeded in the interior lighting space and also brought many innovations, starting with the iconic triangular-shaped modular light panels that debuted back in 2016. There's also wood-inspired hexagonal mood lighting, shapes, lines, and an essential range of smart light strips and bulbs that are often imitated but rarely duplicated.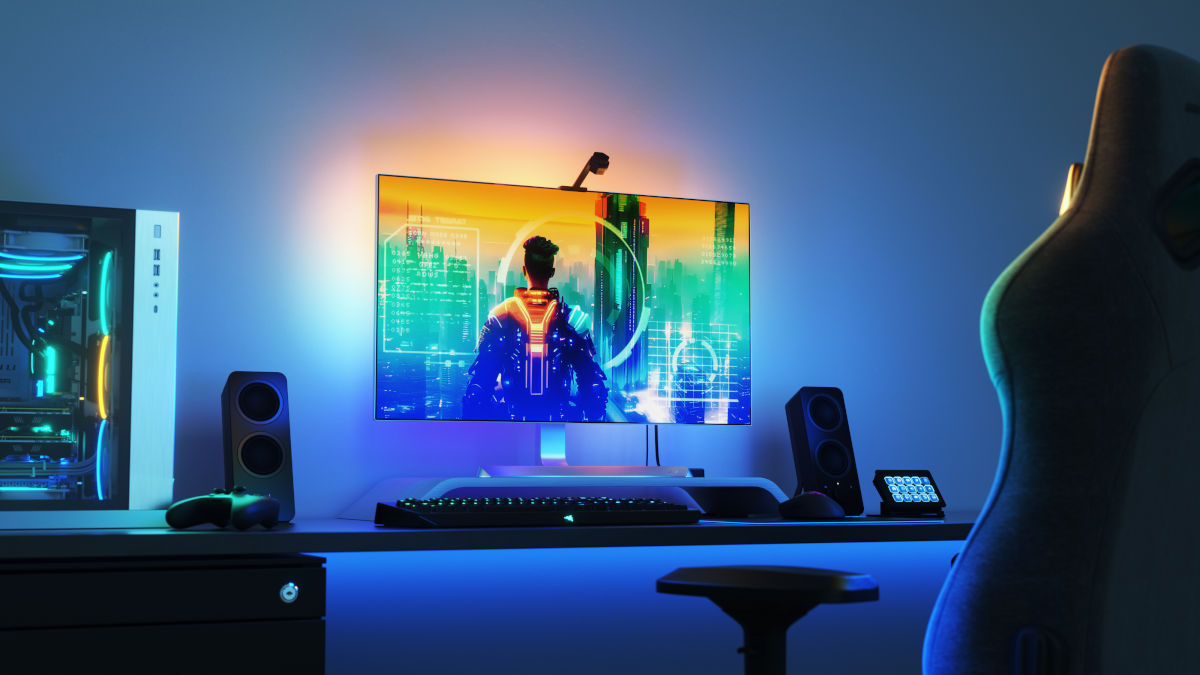 Today, the light-maker's wish to take your rear panel lighting to a whole new level by extending the colours you see on the screen into your living room and / or gaming space, creating a visually immersive experience like no other, or so it claims.
As such, the kit is quite simple and includes a high-res camera that, instead of capturing your pretty face, captures the colours on your screen in real time and then converts and syncs those colours on to the accompanying diffused and addressable LED strips. And the result is… a 4D-like effect that extends beyond the screen, effectively filling the empty space behind your monitor.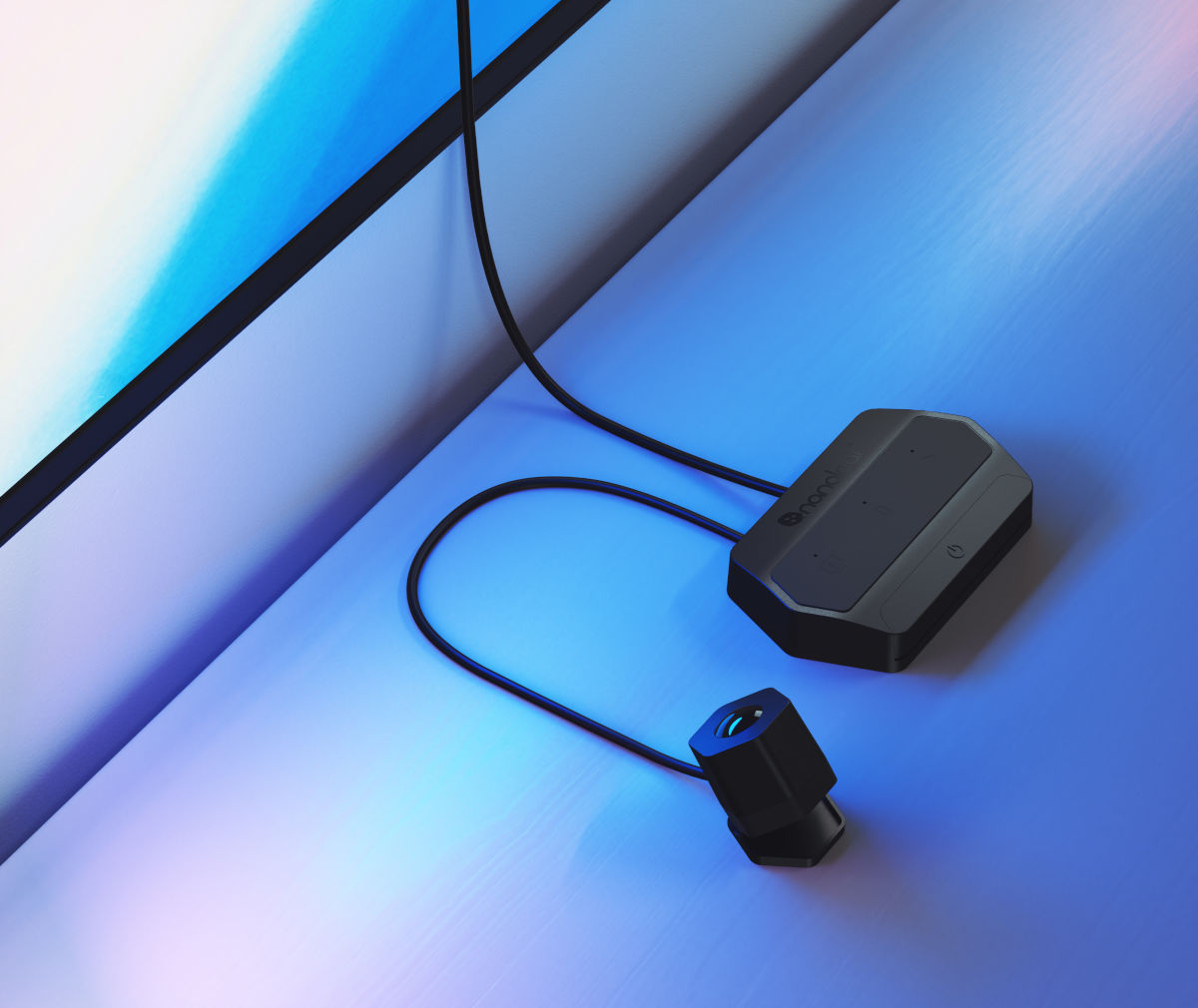 Now, don't get me wrong, as I quite like the idea, but this feature has already been available and implemented through software. Plus, industry competitor Govee has long since created screen-mirroring tech in the form of the DreamView T1 Backlight.
Perhaps, it's a direct answer to the competition's similarly marketed product, and allows for a more refined experience for those who are already heavily invested in Nanoleaf lighting. Besides this, the new screen-mirroring tech is undoubtedly way beyond the capabilities of simple software implementation.
Nonetheless, the addition of Sync+ technology allows for the mirrored lighting effect across all Nanoleaf devices, and, in effect, extends the light show beyond the back of your screen. I must admit, the PR images do look tantalising.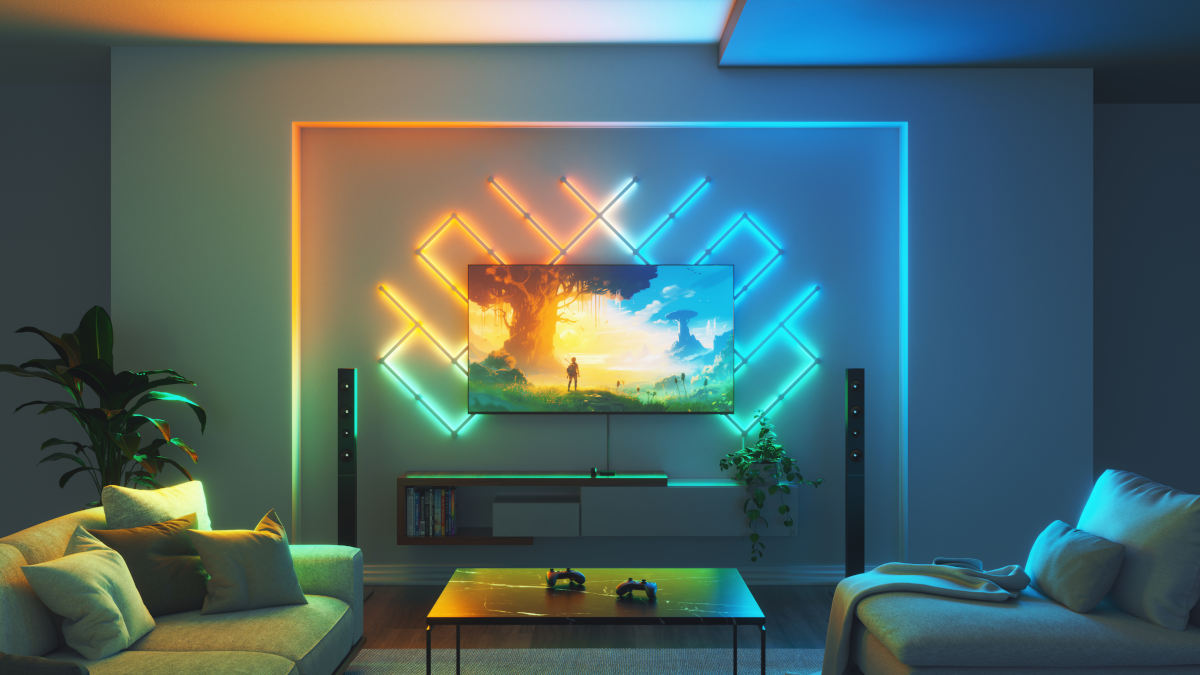 Finally, the Nanoleaf 4D kit prices start at £89.99 and will be available from June 27. The brand, though expensive, has the best diffused lighting on the market today, in my opinion. It's also quite easy to implement, offers intuitive software, and quality is a touch above the rest, so I sort of understand the appeal here.
Mark your calendars, Nanoleaf will also host a keynote presentation at 5pm UK time on June 27, so best keep your eyes peeled on the official Nanoleaf YouTube for more innovative products.