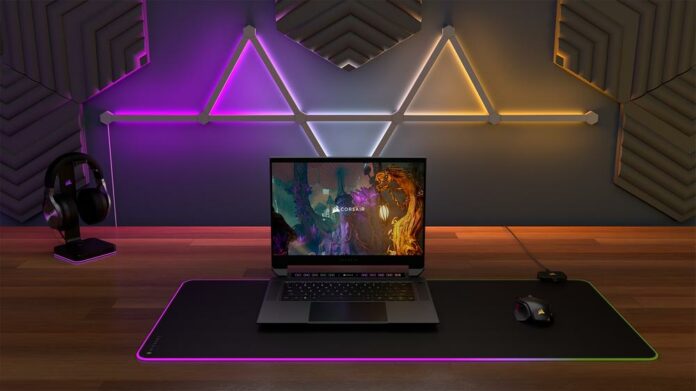 Corsair has teamed up with smart lighting brand Nanoleaf to integrate a heap of RGB products into its iCue ecosystem.
Known for their high customisability, Nanoleaf's wall-mounted smart lighting fixtures are now able to easily synchronise with a raft of Corsair peripherals through the firm's iCue software. A variety of predefined lighting scenes such as rainbow wave, rain or watercolor are at hand allowing you to create your own personalised space with specific colours on each module. You can click and drag to select certain areas of your Nanoleaf lights or control-click individual sections and apply effects to these zones separately to create a unique RGB show across your Nanoleaf lights and Corsair devices.
A more active approach is also included, allowing your Nanoleaf modules to react to any colours displayed on your screen, or something more useful like turning red (for example) if your system temperature starts ramping to uncomfortable zones (Ryzen 9 7950X, ahem).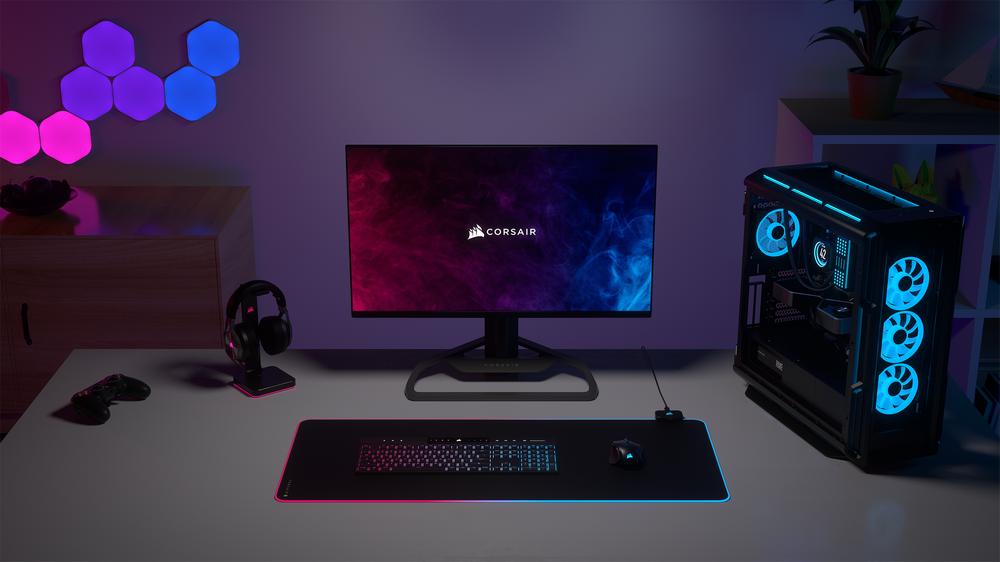 The setup (detailed below) is quick and easy, you just need to enable Nanoleaf integration in iCue and follow a few simple steps. After that, you will be able to set your ambient lighting as you see fit from the dozens of possible combinations available. Note that you will retain the ability to easily switch control back to Nanoleaf's mobile app should you prefer.
iCue support currently extends to Nanoleaf's Lines, Shapes and Canvas smart lighting devices, with support for the company's popular Light Panels scheduled for later this year. The collaboration comes just a month after Corsair announced Philips Hue integration. Make no mistake, Corsair wants to be at the heart of your RGB setup.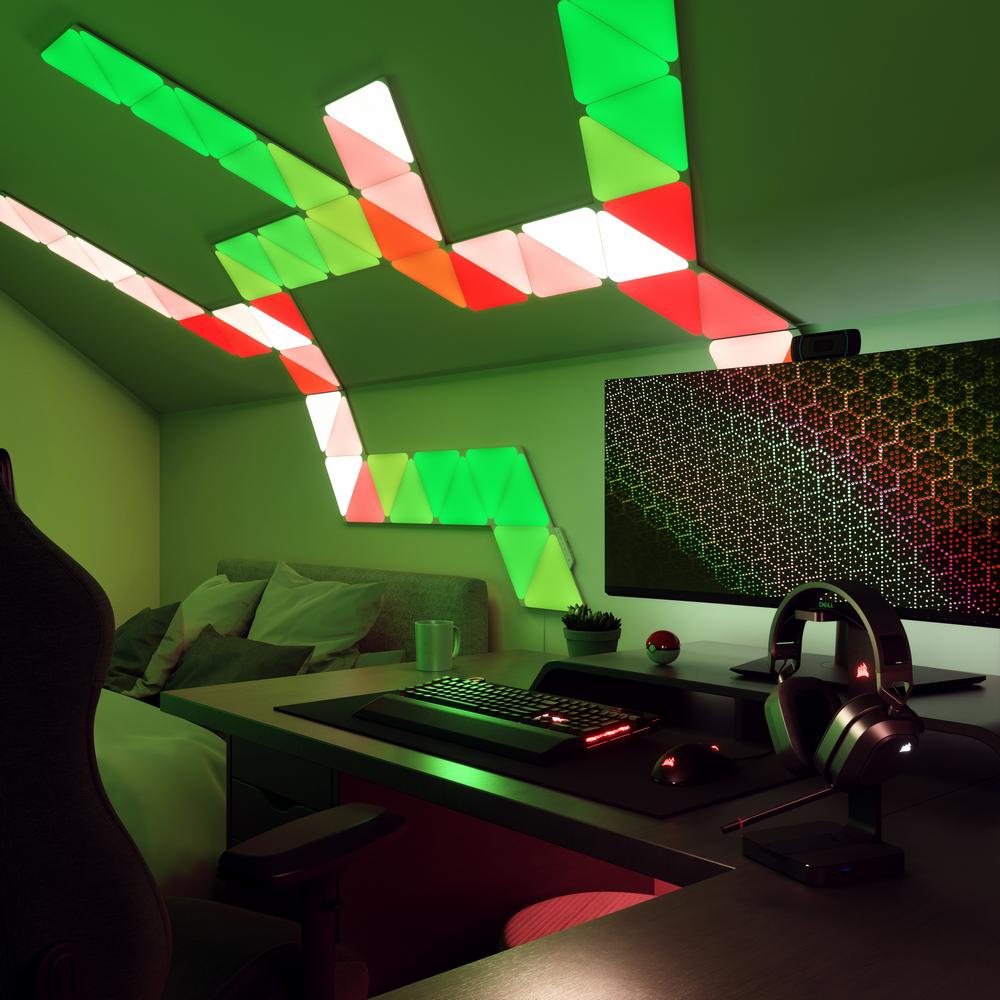 How to Set Up
Make sure your Nanoleaf lights are set up and connected to the same network as your PC. (Take note of the device name in the mobile or desktop app)
Download the iCue desktop app (or update if you already have it)
Once installed, open iCue and click on the Settings wheel
Go to the Integrations tab, and enable 'Nanoleaf Integration'
Run the 'Setup Wizard' and select your Nanoleaf device
Finally, hold the Power button on your Nanoleaf lights for five to seven seconds to enter pairing mode, and then click Pair in iCue
You should now see your Nanoleaf lights on the iCue dashboard
"We've had an overwhelming amount of interest from our community for this integration, so we couldn't be more excited to launch the new Nanoleaf x Corsair integration," said Gimmy Chu, CEO of Nanoleaf. "We can't wait to see how our users customize their setups and change up the way they play their favorite games with all of the vibrant Scenes and dynamic light shows."
Reserved for the enthusiast with deep pockets, Nanoleaf lighting tends not to come cheap, but it sure does look the part.