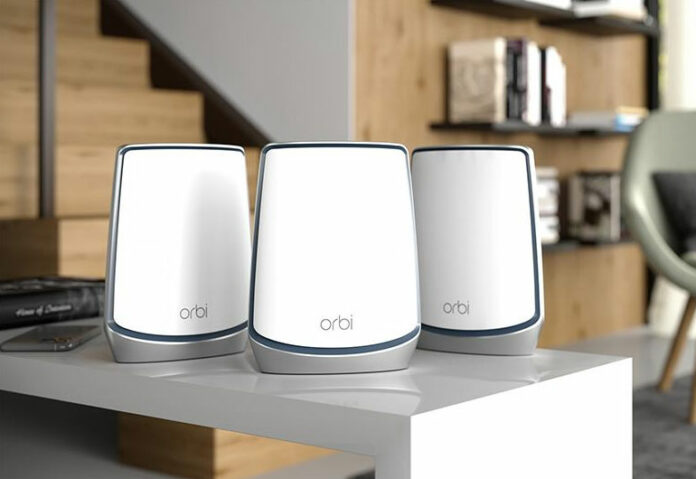 Have a Netgear Orbi router with automatic firmware updates enabled? You might have run into a spot of bother, as the manufacturer has confirmed that a recent update prevents users from logging into the admin panel.
The faulty release, identified as version 4.6.8.2, was first released on April 27 and affects users of Orbi RBK85x and RBK75x Series Mesh Wi-Fi 6 products. Reports of problems soon began to filter through on Netgear's own forums, as well as Reddit, and worryingly the update is still available to download manually from Netgear Support.
In a brief acknowledgement on its real-time status page, Netgear states "we are aware of an issue affecting the Orbi RBK85x and RBK75x Series Mesh WiFi 6 Systems."
"Some customers can no longer access or manage their Orbi systems through the Orbi app or the web user interface. A factory reset usually resolves this issue. We are working to understand the root cause and identify an alternative recovery method that doesn't require a factory reset."
Though Internet connectivity is thought to continue uninterrupted, the inability to access the user interface is galling enough on any product as integral as a home router, let alone one that retails at £650 for a two-unit pack.
Reports online suggest that users have been able to restore full functionality by directly contacting Netgear support representatives, who can push fixes to affected customers with a valid serial number. A broader rollout of mended software is expected soon, and Club386 has reached out to Netgear for comment and further clarification.
In the meantime Reddit users are hard at work trying to conjure ways of blocking Orbi devices from updating automatically in future. Such hacks aren't recommended, but faith in Netgear's software updates has clearly been shaken.