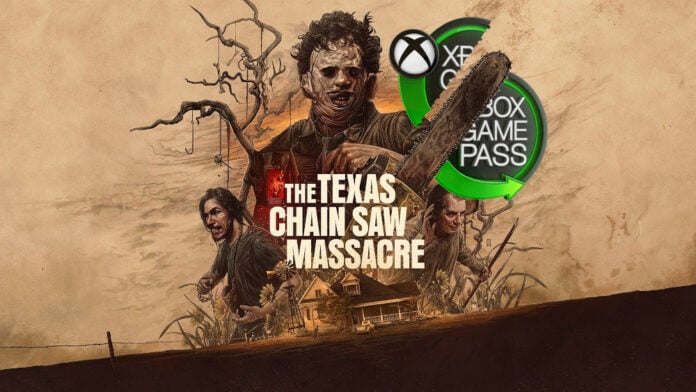 Xbox and PC Game Pass are getting another batch of games this month, le plat de résistance being The Texas Chain Saw Massacre.
First, we have Firewatch, a revenant that was removed from Game Pass a while ago, where you try solving mysteries inside the wilderness of Wyoming in first-person view. Sea of Stars, a turn-based RPG, stars two heroes on a mission to save the world from an evil alchemist, boasting fantastic 16-bit pixel art graphics, while Gris by Nomada Studio tells the story of a girl dealing with a painful experience in her life. Don't let Gris's simplistic style fool you, the game has received extremely good reviews.
Finally, based on the 1974 movie, The Texas Chain Saw Massacre one of horror fans' favourite, will be available on day one, putting players in the skin of killers and survivors trying to run for their lives. Following the asymmetric gameplay found in titles like Dead by Daylight, the game requires survivors to work as a team all while outsmarting the killers in order to escape, with brutal and gory visuals.
Looking ahead, don't forget that the much-awaited Starfield can be accessed five days sooner on September 1 by purchasing or upgrading to Starfield's Premium Edition on Xbox Series X|S and Windows PCs. The latter can be obtained at a 10 per cent discount by Game Pass members and includes the Shattered Space story expansion, the Constellation skin pack, a digital artbook, and the original soundtrack.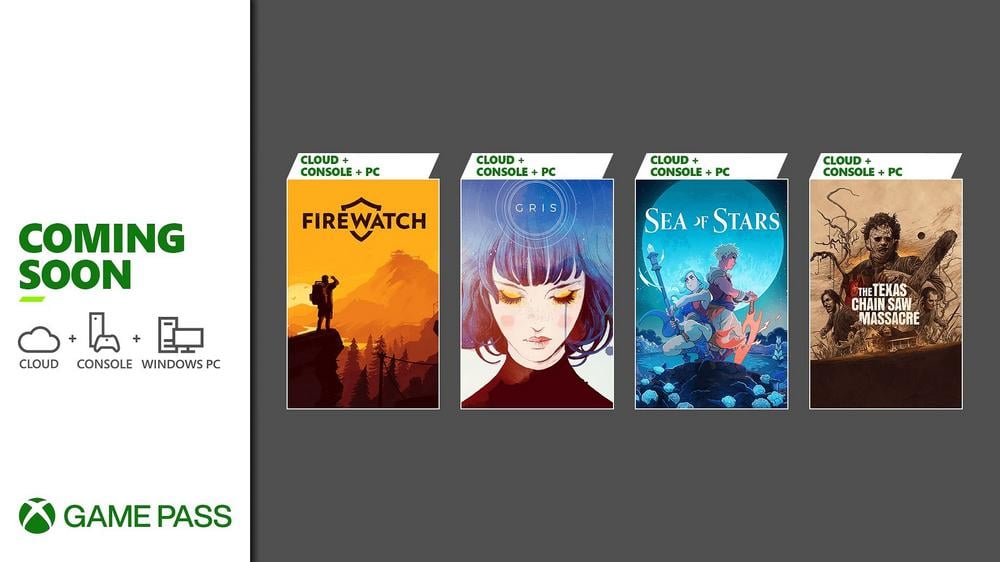 With this second run, Xbox and PC Game Pass members will be able to play:
Firewatch (Cloud, Console, and PC) – August 17
The Texas Chain Saw Massacre (Cloud, Console, and PC) – August 18
Sea of Stars (Cloud, Console, and PC) – August 29
Gris (Cloud, Console, and PC) – September 5
Alongside a 10 hours playtime trail for Madden NFL 24.
Xbox Game Pass Ultimate members also get the following perks:
Overwatch 2 New Heroes Starter Pack – Available Now
Includes instant access to Sojourn, Junker Queen, Kiriko, Ramattra, Lifeweaver, and Illari, each with a Legendary skin and other in-game cosmetics.
Madden NFL 24 MUT Welcome Pack – Available Now
Fallout 76 Lunchtime Bundle – Available August 17
Includes Perk Packs, Repair Kits, Carry Weight Boosters, Lunchboxes, and Scout's Banners.
As always, a handful of games are leaving the service on August 31, namely:
Black Desert (Cloud and Console)
Commandos 3 – HD Remaster (Cloud, Console, and PC)
Immortality (Cloud, Console, and PC)
Nuclear Throne (Cloud, Console, and PC)
Surgeon Simulator 2 (Cloud, Console, and PC)
Tinykin (Cloud, Console, and PC)
Until then, these can be had at a 20 per cent discount.
As a reminder, Game Pass's trial tier no longer offers one month for £1, though some workarounds are still available providing better value than a direct subscription from Microsoft's store.