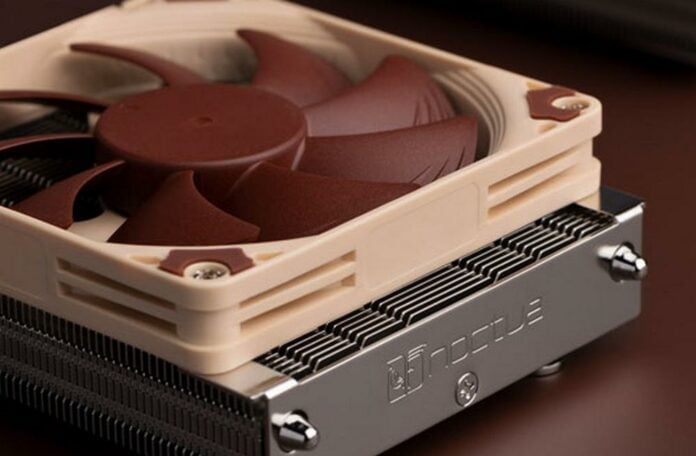 Noctua has announced its updated NH-L9a-AM5 low-profile CPU coolers for AMD's latest Ryzen 7000 processors, featuring a 92mm fan and 37mm total height.
The NH-L9a-AM5 is a follow up to the well-regarded NH-L9a-AM4 but updated to fit the newer AM5 socket. Two variants will be offered, a standard NH-L9a-AM5 with a silver heatsink coupled to a 92mm NF-A9x14 HS-PWM fan in Noctua's signature brown/beige, or alternatively an entirely black NH-L9a-AM5 chromax.black. Both come bundled with the brand's NT-H1 thermal compound and an NA-RC7 low-noise adaptor in case motherboard control isn't possible.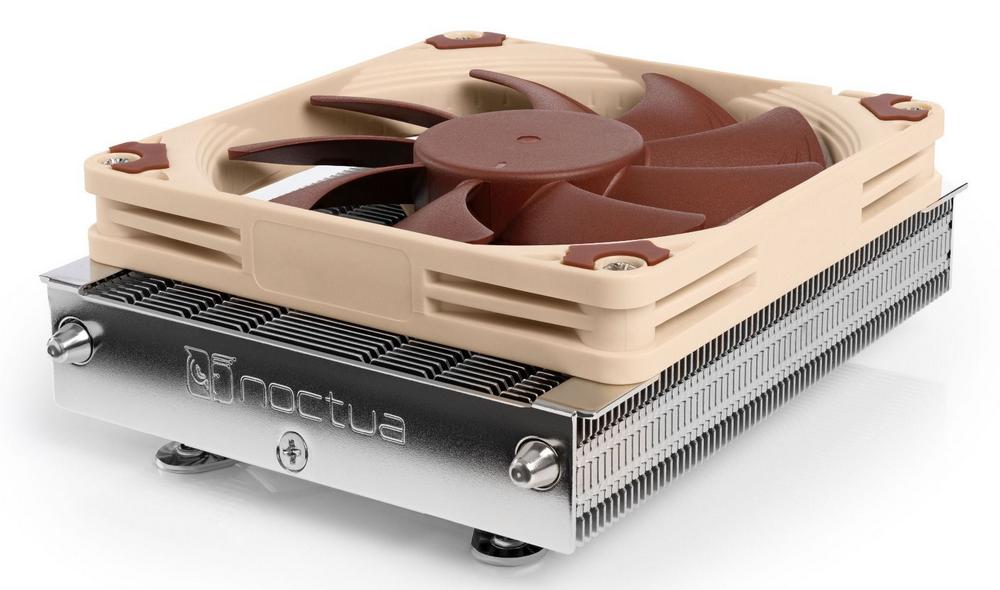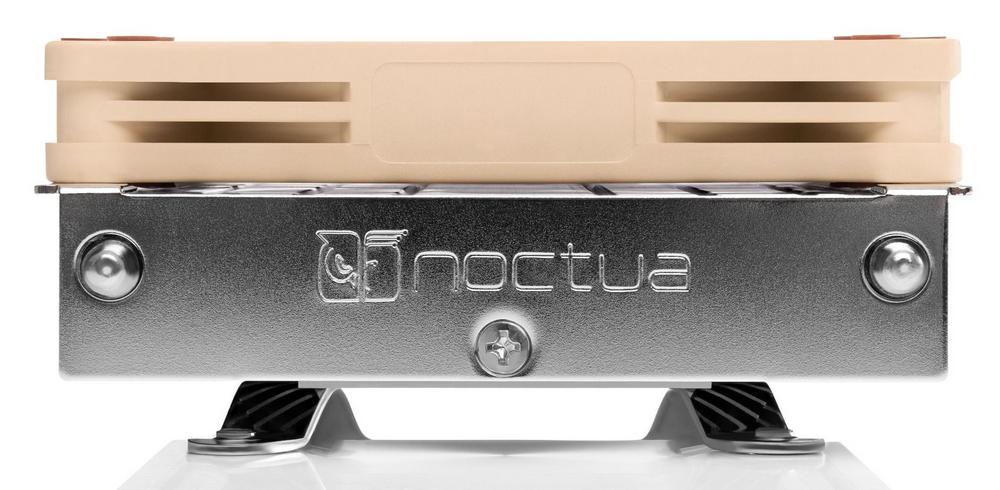 Thanks to its 114mm (W) w 92mm (D) x 37mm (H) dimensions (fan included), the NH-L9a-AM5 should be compatible with even the smallest ITX motherboard and chassis. Plus, RAM clearance is a non-issue. The heatsink weighs 465g and is made of a copper base and heatpipes that are soldered to an aluminium fin stack.
Noctua claims this tiny cooler is able to handle AMD's new 65W CPUs just fine, with room to spare. Apparently it is even capable of running a 7950X at 130W. Not bad given the diminutive size.
The cooler is fastened to the CPU by removing the stock AMD retention modules and inserting the supplied mounting screws through the rear of the motherboard backplate. One of the easiest way of installing these types of coolers is to put it upside down on a desk/table, then place the motherboard (again upside down) on top, before lining up the socket hole with the cooler and securing everything using the included screws.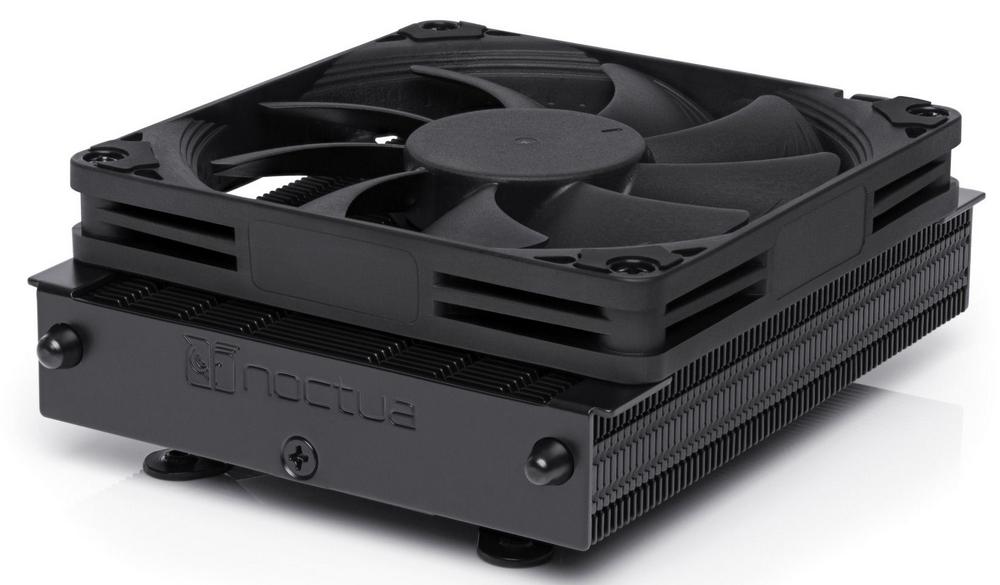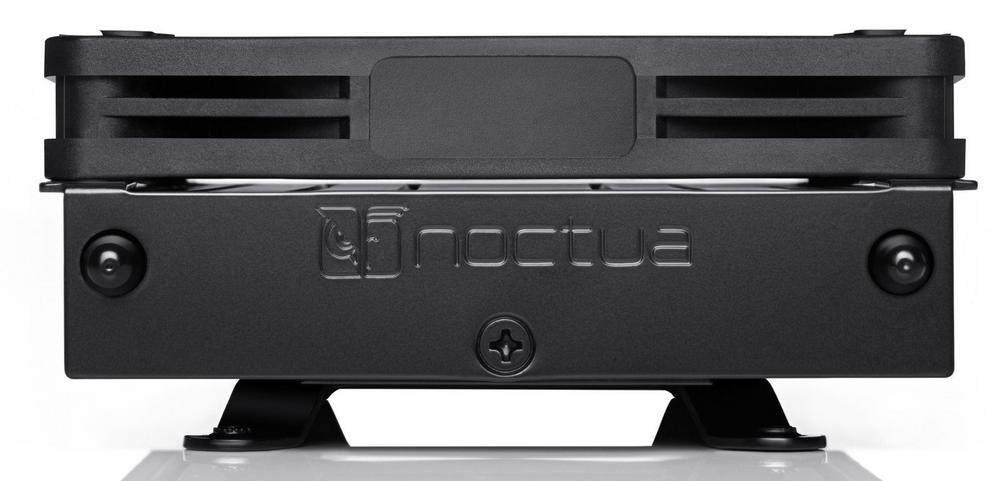 "AMD's just-released 65W Ryzen CPUs are ideal for building small yet highly powerful systems, and our new NH-L9a-AM5 is the perfect cooler to match", explains Roland Mossig (CEO). "It can easily cool the new 7900, 7700 and 7600 at ultra-quiet fan speeds and offers plenty of headroom if customers want to push them beyond 65W – we've actually been running up to 130W on the Ryzen 7950X and 7900X!"
Both NH-L9a-AM5 and NH-L9a-AM5 chromax.black are available from Amazon priced at £39.95 and £49.95, respectively, and both variants are backed by a six-year warranty as standard.