Nvidia has a habit of slotting new graphics cards between the models in its current line-up. Now reportedly bringing back the Super moniker, Team Green's RTX 4000 refresh would even include the company's first Ti Super.
Reliable leaker Hongxing2020 (via VideoCardz) claims that Nvidia is currently working on three new Ada Lovelace GPUs. The RTX 4080 Super and RTX 4070 Super aren't too surprising. Sure, we haven't seen a Super card since 2019, when the RTX 2060 Super was released before the standard 2060, but it's branding we're familiar with. The RTX 4070 Ti Super, however, is particularly odd.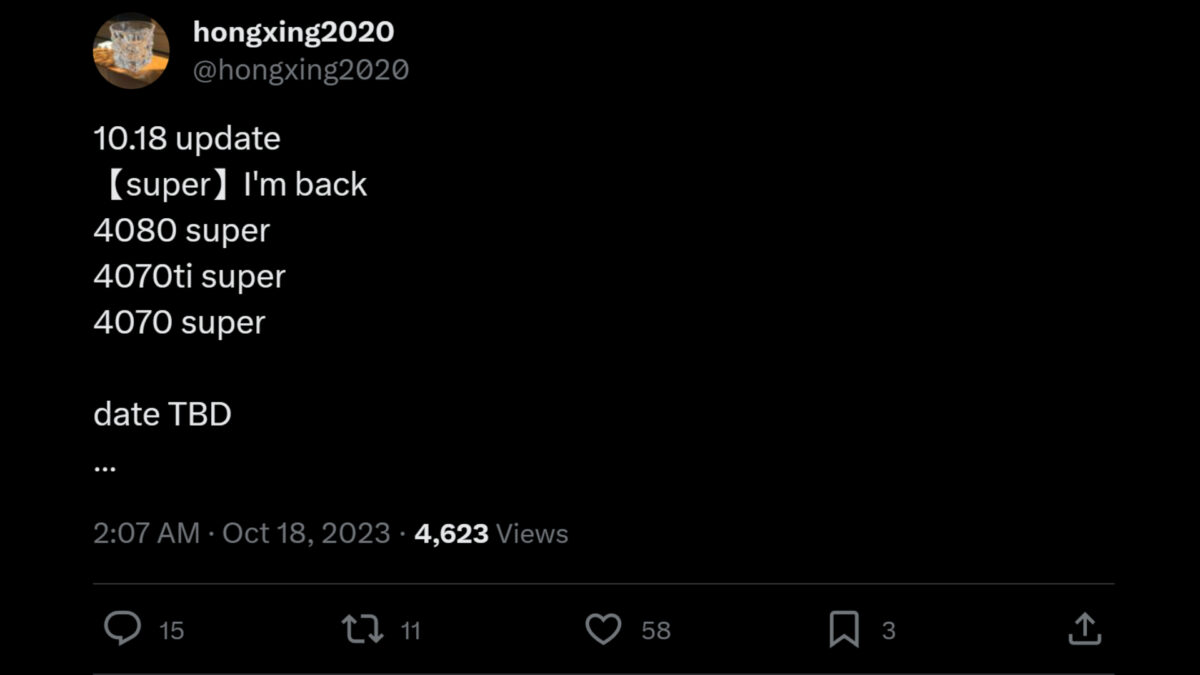 Typically, Ti and Super cards are separate. We've only seen two instances of a designation getting one of each: the GTX 1660 and RTX 2080. Ti models usually sit at the top of the range, carrying superior performance. Super cards instead slot in as mid-series updates, but they stack strangely when it comes to value. A potential Ti Super only furthers confusion around naming conventions.
It's possible that Nvidia has improved the RTX 4070 Ti but not quite hit the heights of an RTX 4080, putting the Ti Super between the two. The current 4070 Ti maxes out the AD104 silicon, but moving to AD103 would improve the stream multiprocessor (SM) count without veering into RTX 4080 territory. Whatever the case, at least it's not as perplexing as releasing four versions of the same GPU without changing the name… We're looking at you, GTX 1060.
Naturally, we need to take all leaks with a pinch of salt. Even if these are official things that Nvidia is working on, plans can easily change, and nothing is guaranteed to launch. So far, no other leaker has corroborated this information and Hongxing2020 doesn't yet have a timeline.