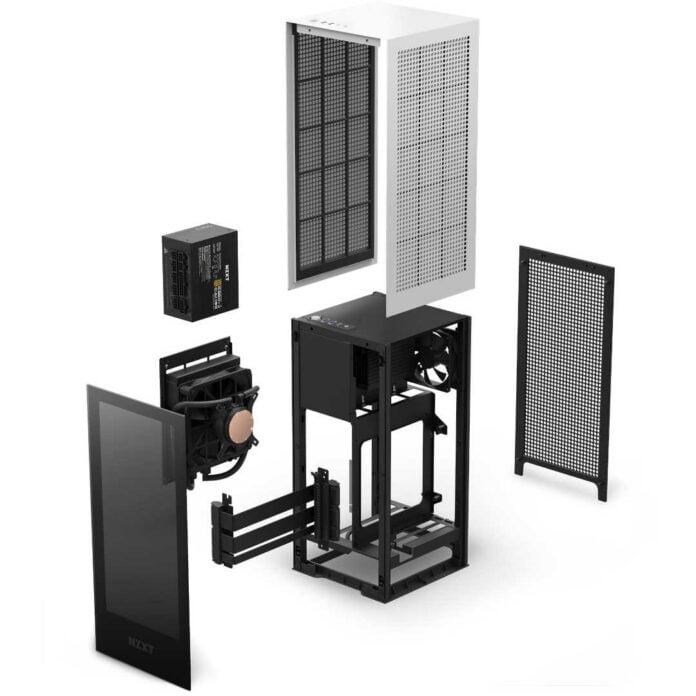 Would you like a high-end computer not much bigger than an Xbox Series X? NZXT hopes to have you covered with the new H1 PC case.
NZXT designs the H1 as a small-form factor case that arrives with many useful parts already installed, including a 140mm all-in-one cooler, 750W SFX-L 80 PLUS Gold power supply and PCIe x16 Gen 4 riser cable. By going down this route NZXT makes any potential build simpler – the hard work is done for you.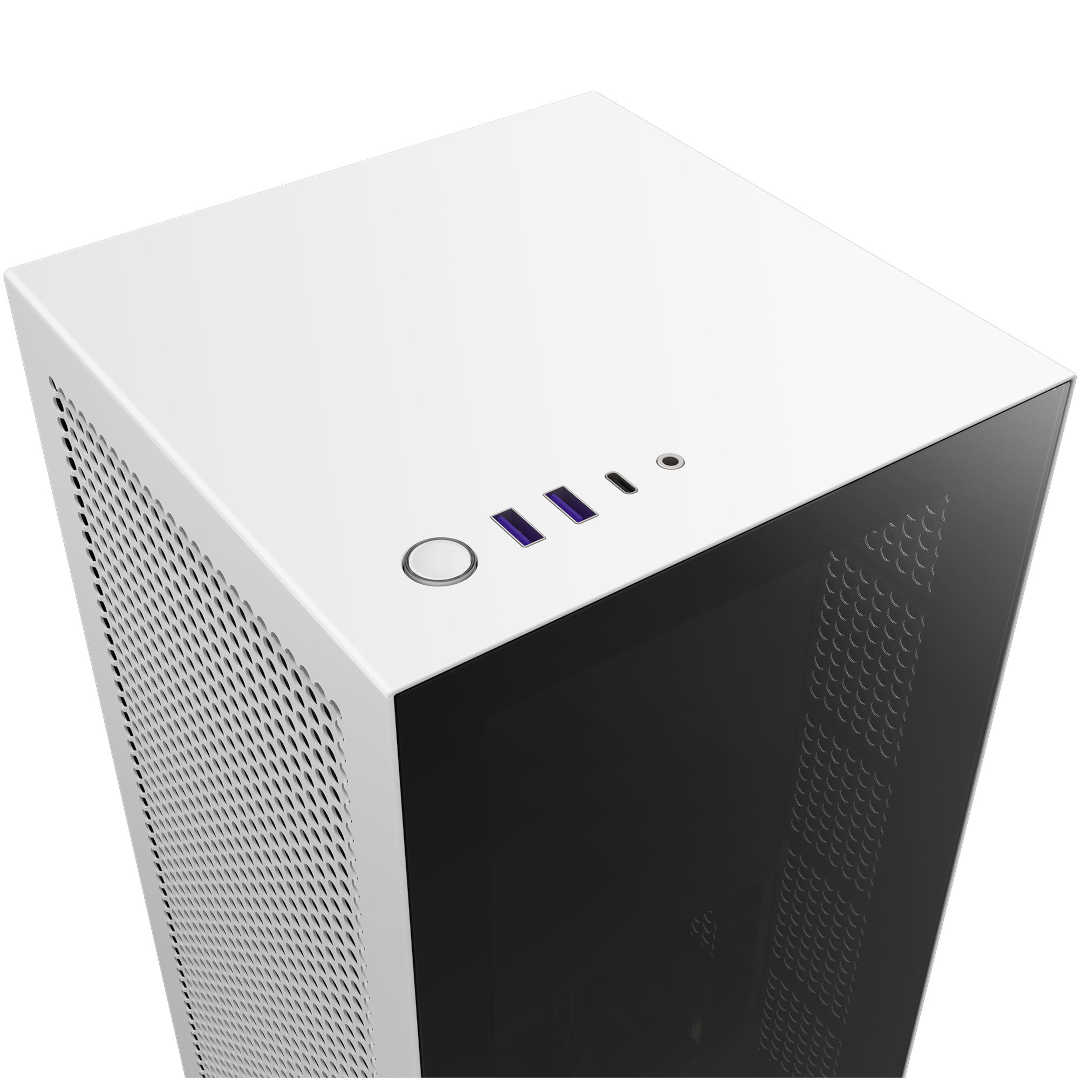 Available in black and white, the revised H1, known as the 2022 model, features larger intake holes to aid with airflow. Compared to the original, it has an additional USB Type-A port and an updated PCIe Gen 4 riser card.
A 92mm rear exhaust fan is also new, while the additional two-channel fan controller – via NZXT CAM – offers fan-curve customisation, temperature monitor, and gives rise to the possibility of creating unique profiles.
The new built-in power supply has also been upgraded from 650W to 750W, which is necessary to support a wider range of premium graphics cards measuring up to 324mm long and 58mm thick. All told, H1 2022 comes in at 15.6 litres, compared to the 13-litre capacity of the original.
Measuring 405mm tall, 196mm wide and 96mm deep, the pre-baked ensemble weight in at 7.6kg and continues to afford space for two 2.5in drives, most likely SSDs.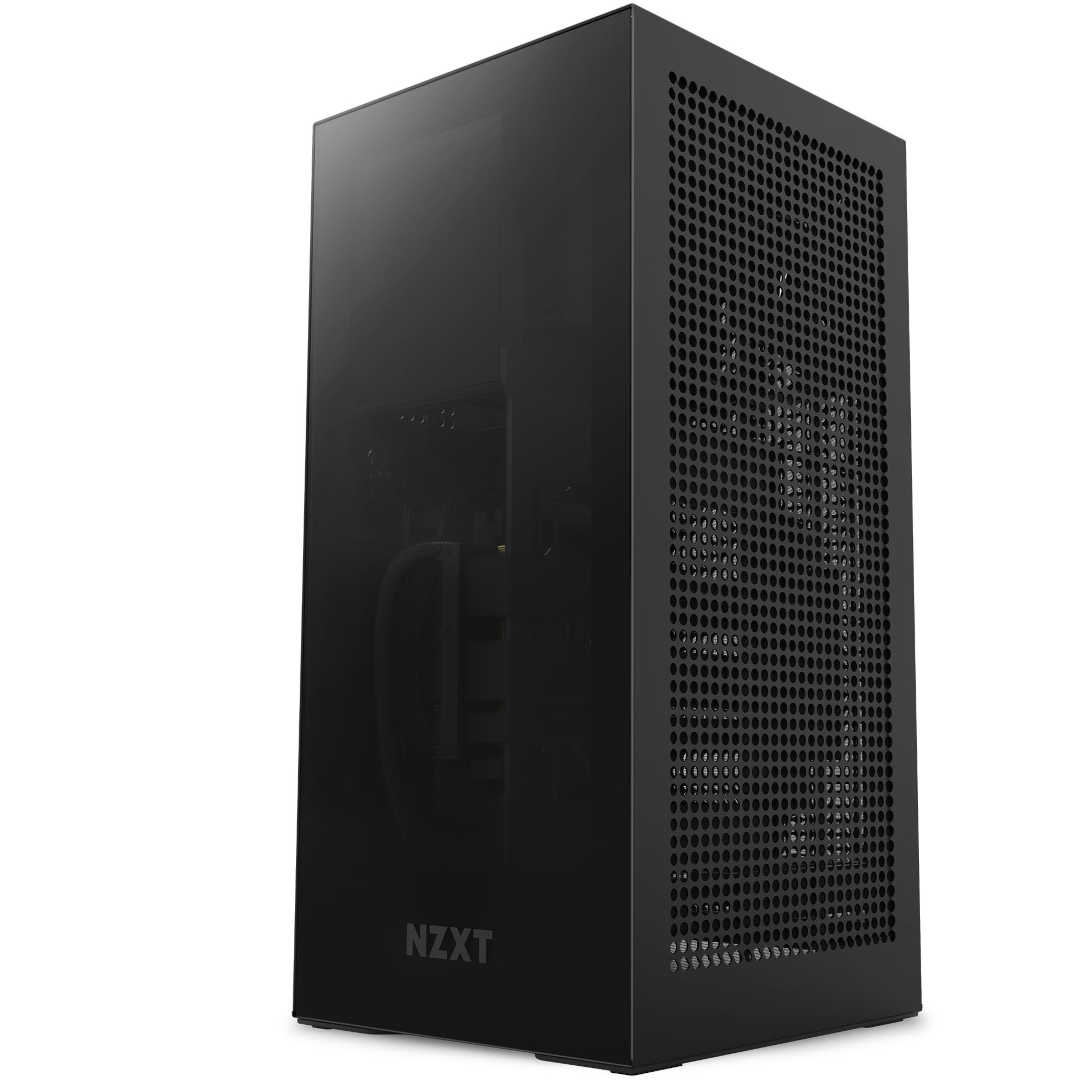 "The H1 features a custom-designed PCB and we worked closely with a new vendor, using a more rigorous QA process to make sure each H1 upholds high quality and safety standards," said NZXT

Compatible with Intel LGA 1700/1200/115x and AMD AM4 sockets, H1 2022 has an MSRP of £339 ($399.99), with availability starting on February 21 for the USA and the February 25 here in the UK. Let's hope this one doesn't need to be recalled at any point, which is a fate that afflicted its namesake predecessor.