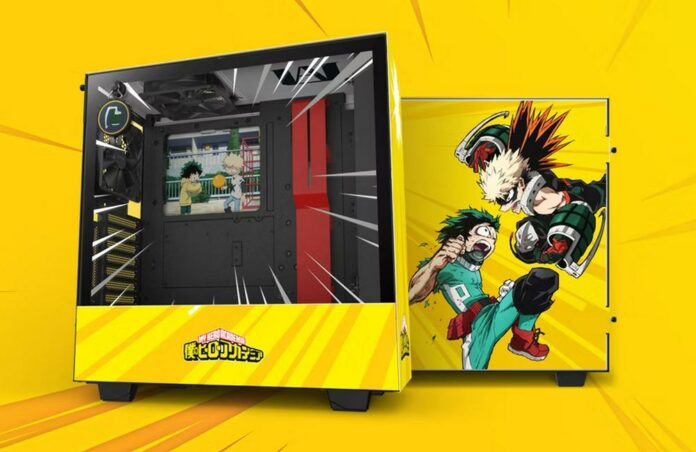 NZXT has announced a new My Hero Academia chassis, this time starring Deku and Bakugo characters from the anime.
Following the release of CRFT 10 All Might in April, NZXT is back again with new colours, based on the rivalry between two of the anime's heroes, while keeping the same tried- and-tested H510i frame.
Built from SGCC steel, CRFT 11 Rivals measures 210mm (W) x 428mm (D) x 460mm (H) resulting in a 6.8kg case. It can house Mini-ITX, Micro-ATX, and ATX-sized motherboards such as NZXT's own N5 and N7.
This time we ditch the cold blue colour for some yellow to match the current summer season. Like the previous model, we find a drawing of the protagonists, Deku and Bakugo, on the right-side panel alongside a 'PLUS ULTRA' puck, and a 'Rivals' charm featuring Midoriya's mask on one side and Bakugo's grenadier bracer on the other. The charm has a suction cup, useful when opening the glass panel.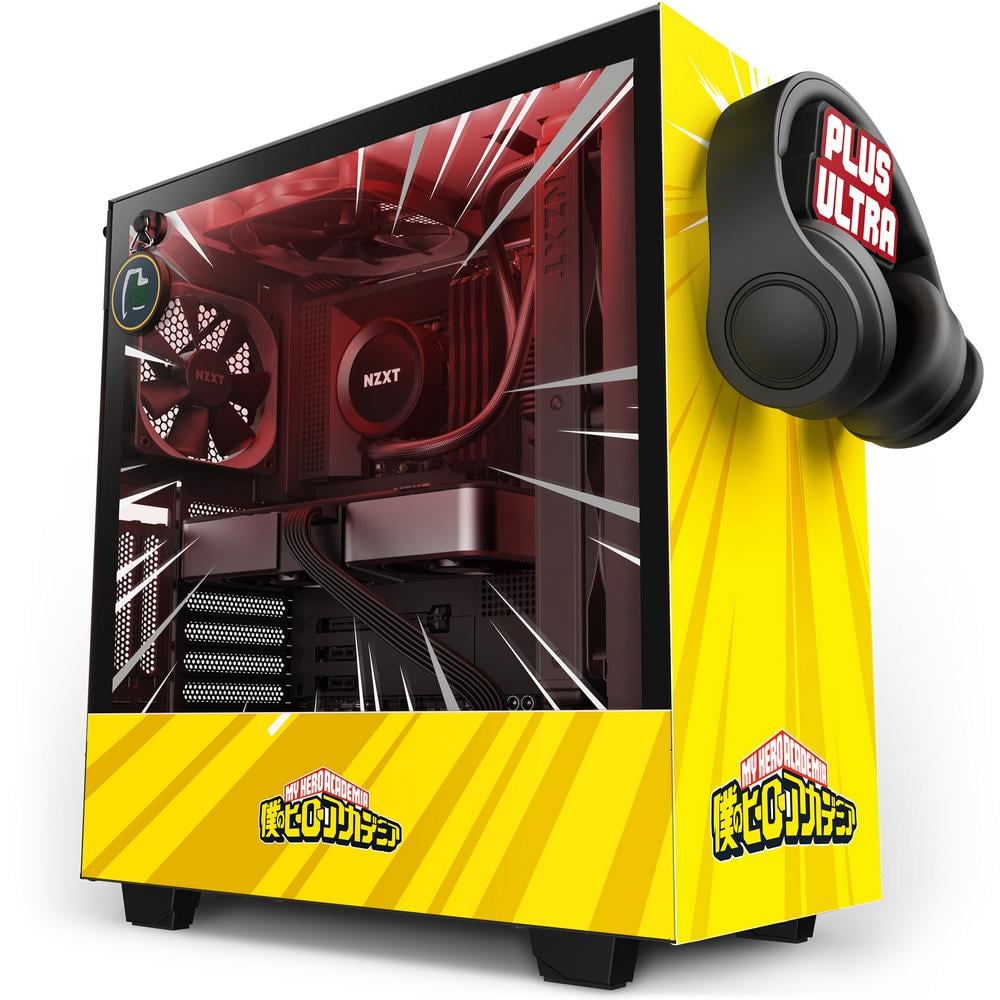 Practical?
With looks out of the way, let's talk about practicality.
Like NZXT's CRFT 10, this one is also based around the H510i chassis which supports two 120mm or 140mm fans in the front, one 120mm or 140mm on the top, and one 120mm in the rear. Radiator compatibility is limited to a single 280mm in the front and a 120mm in the back. It can also handle up to 165mm-high CPU coolers plus 321mm- to 381mm-long graphics cards.
For storage there are three 2.5in and 3.5in drive bays, while I/O is covered by one USB 3.2 Gen 2 Type-A, one USB 3.2 Gen 1 Type-C, plus a 3.5mm audio jack.
Finally, the attention-grabbing chassis comes with a pre-installed RGB LED strip, a built-in vertical GPU mounting bracket, cable-management holes, and an RGB/fan controller supporting two strips and three fans configurable via NZXT CAM software.
The CRFT 11 H510i Rivals is available for £199.99 backed by a two-year warranty.