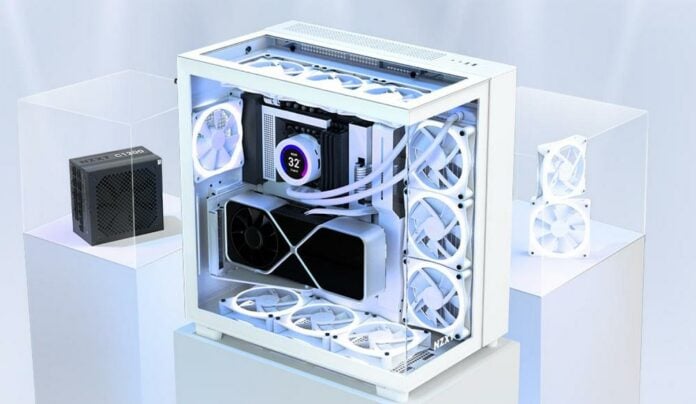 NZXT has unveiled the H9 chassis series featuring a dual-chamber design separating the PSU from the rest, dedicated fans for GPU cooling, and a full glass front for a direct view of components.
The series includes two variants, H9 Flow and H9 Elite, both available in matte white or matte black, with the black version getting tinted glass panels and the Elite adding a six-channel RGB/fan controller. The Flow trades the top glass panel for mesh, allowing direct airflow from bottom to top. Inside we find room for up to a 200mm PSU, 165mm high CPU cooler, and clearance for massive graphics cards measuring up to 435mm long. A GPU can also be installed vertically using an optional riser kit.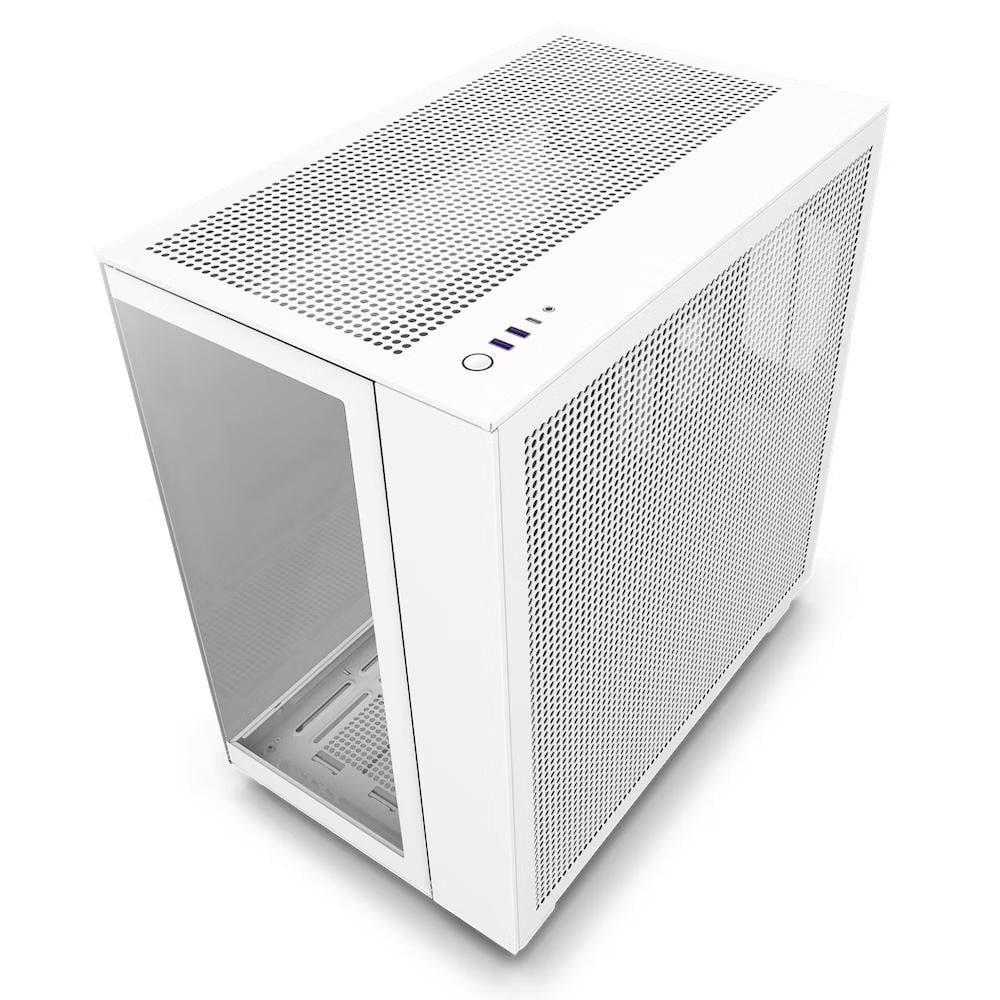 On the right side, we find a second compartment with a minimum 91mm of cable clearance but what looks to be plenty of room to stow things away. Alongside the PSU housing there are four 2.5in mounts plus a drive cage for two 3.5/2.5in hard disks, as well as two management channels with Velcro straps to secure the cables. The rear side panel is fully perforated giving the PSU and side fans access to fresh and filtered air thanks to a magnetic mesh dust filter. Filters are also available for the bottom intake and top panel of the Flow variant.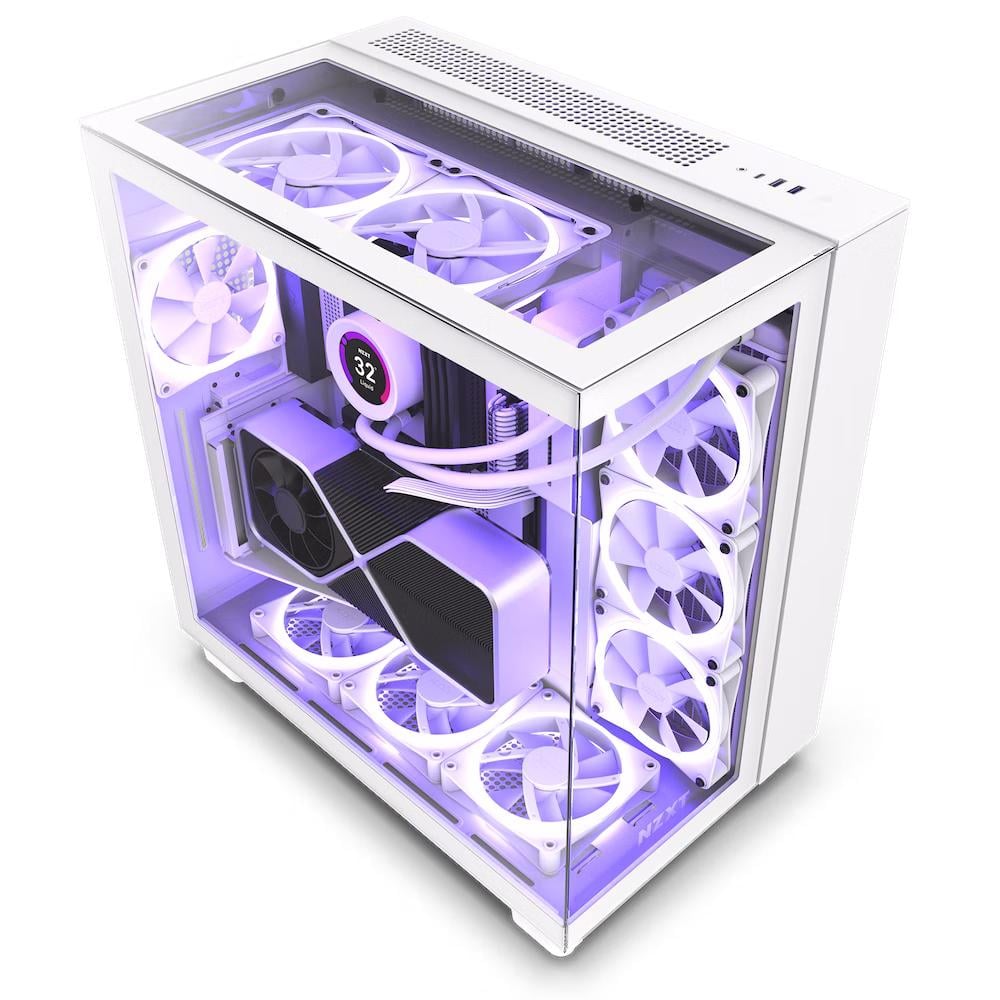 For cooling the H9 series support up to 10 fans. The top takes three 120mm or two 140mm fans, the side has three 120mm spaces, the rear only handles the usual single 120mm, and the bottom adds three 120mm or two 140mm for that extra GPU cooling. For liquid cooling, the top supports up to 360mm or 280mm radiators, the side up to 360mm, and the bottom up to 360mm or 280mm. Both top and side fan brackets are removable making for an easy installation for radiators. Note that the four included 120mm fans are 3-pin DC (not PWM) which is not a problem per se, just something to keep in mind.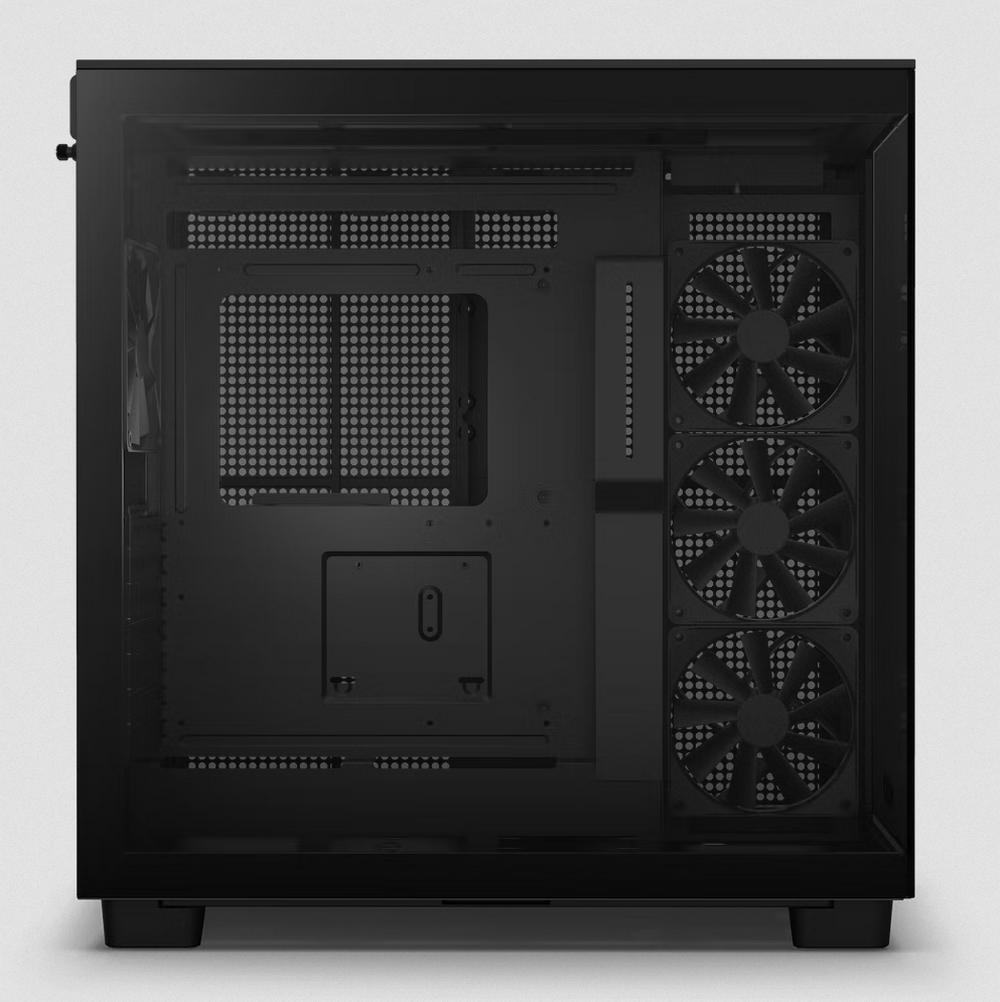 I/O is comprised of two USB 3.2 Gen 1, one USB 3.2 Gen 2 Type-C, and an audio jack. Interestingly, the power button and LED indicators are made into a single block that connects to the motherboard, so no more struggling with those tiny wires.
The H9 Flow and H9 Elite are available for £169.99 and £259.99, respectively. Hyte must be thinking imitation is the best form of flattery. End users might be thinking a H9 Flow costs less than a Hyte Y60. That's what NZXT will be hoping.