NZXT has rehauled its AIO liquid cooler lineup with two new series – the Kraken and the Kraken Elite, featuring improved LCD screens and streamlined installation.
The Kraken is the cheaper series offering 240mm, 280mm, and 360mm radiators available in black and white, with or without RGB. Each includes a 1.54in LCD screen that can display system temperatures and static images from NZXT CAM software. These screens are running a 240×240 resolution at 30Hz, with brightness reaching 300cd/m².
The Kraken Elite, on the other hand, keeps the same radiator sizes / colours but offers a much better 2.36in LCD screen boasting a higher 640×640 resolution and 60Hz refresh rate, wider viewing angles, and higher colour accuracy alongside 690cd/m² of brightness, according to NZXT. That's enough refresh rate and resolution to play games! This screen also displays data plus static or animated images from NZXT's CAM. Note that NZXT CAM has been updated to take full advantage of these features.
Depending on the model, radiators are cooled by either high-static-pressure F Series fans or the new F Series Core RGB fans.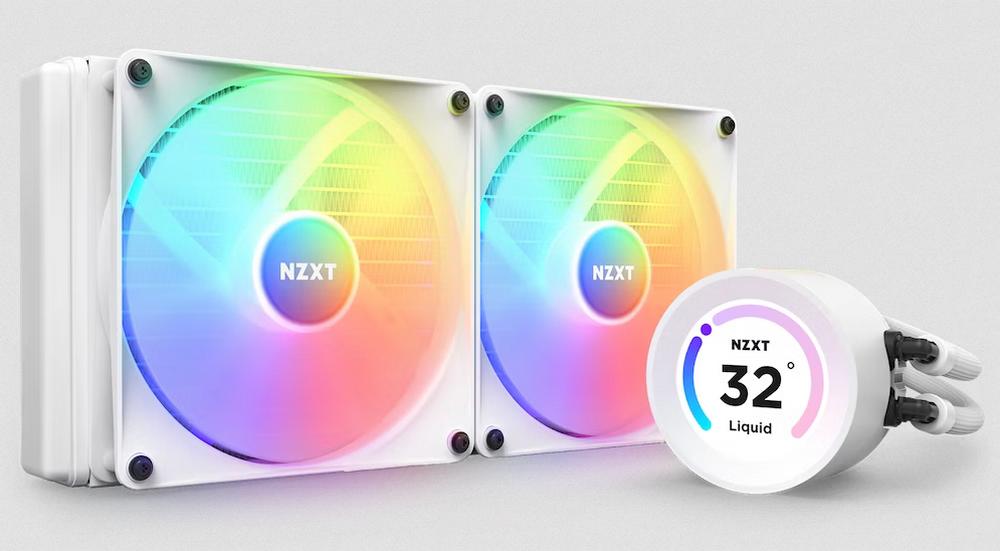 These are meant to replace the Kraken X and Z, now powered by Asetek's 7th generation pumps. Though not deal-breaking, note these are not Asetek's latest pumps, as we can already find products featuring their 8th generation.
The new Kraken support Intel's LGA 1700/1200/115X and AMD's AM4/AM5 sockets, and comes with pre-applied thermal paste, adding to its already simple setup which uses a single breakout cable to deliver power and data to the pump / display.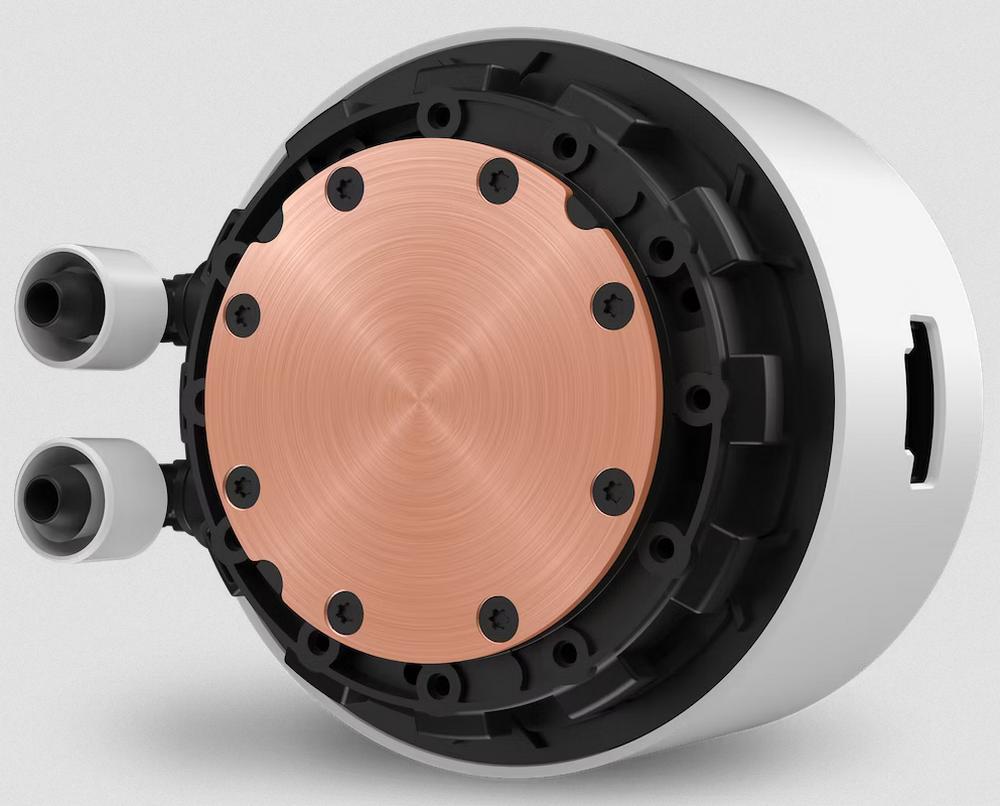 For each size, moving from a non-RGB to an RGB-lit model requires from 20 to £40, which is not bad, giving the user a choice without breaking the bank.
The Kraken and Kraken Elite liquid coolers are priced as follows:
Kraken MSRP
Non-RGB
RGB
Kraken 240
£129.99
Kraken 240 RGB
£169.99
Kraken 280
£149.99
Kraken 280 RGB
£184.99
Kraken 360
£169.99
Kraken 360 RGB
£199.99
Kraken Elite MSRP:
Non-RGB
RGB
Kraken Elite 240
£219.99
Kraken Elite 240 RGB
£239.99
Kraken Elite 280
£229.99
Kraken Elite 280 RGB
£249.99
Kraken Elite 360
£254.99
Kraken Elite 360 RGB
£274.99