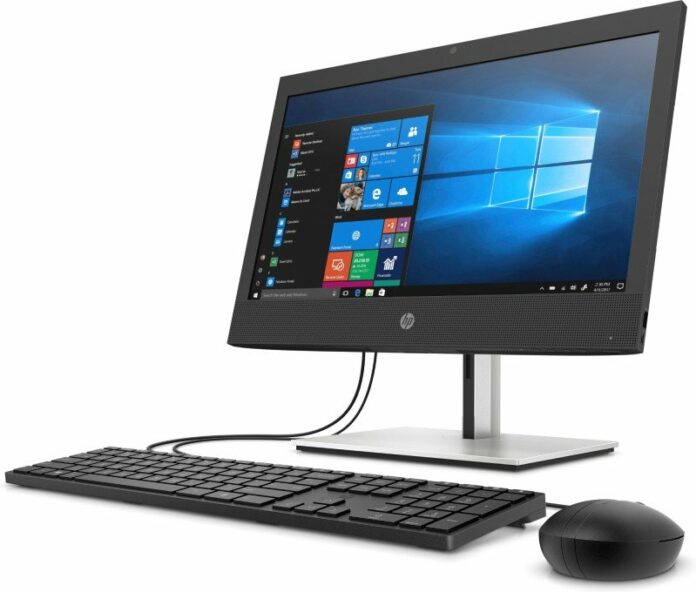 Preliminary results from market research firm International Data Corporation (IDC) indicate global shipments of PCs, including desktops, notebooks, and workstations, dropped in 1Q22 compared to exactly a year earlier. Though entirely expected after the pandemic-fuelled boom, an average decline of 5.1 per cent was observed.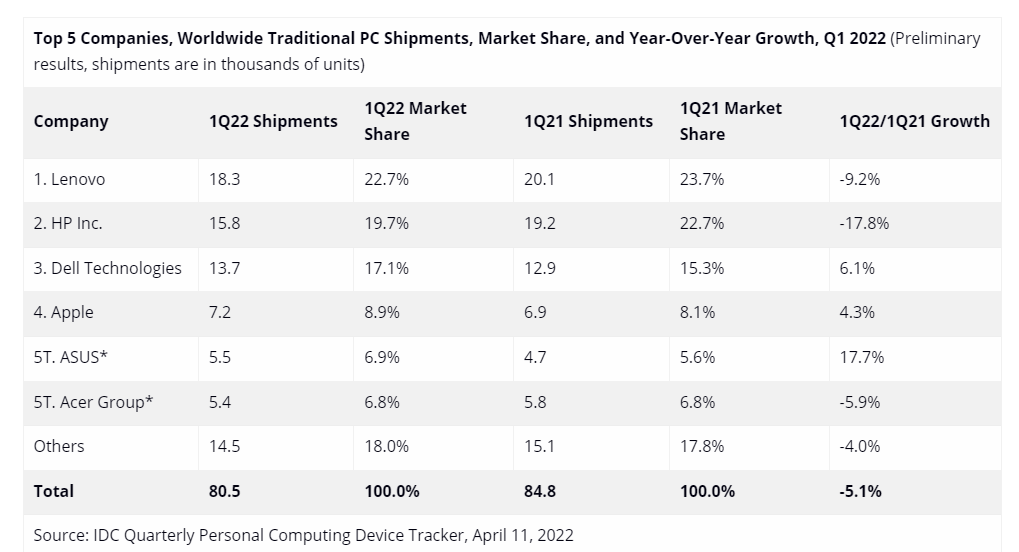 Analysis
Sifting through the data, IDC takes in the top five system integrators and details total number of shipments for each, alongside a corresponding percentage of market share. Ignore the thousands of units; IDC describes quantities in the millions.
Overall shipments were down 4.3m units quarter vs. quarter, and most of the hurt was felt by Lenovo and HP. Bucking the downward trend was Asus, who has shifted 800,000 more units than 1Q21, enough for the company to claim a place in the top five.
The big three players control a cumulative 59.5 per cent of the market compared to 61.7 per cent last year, so the trio is not going anywhere soon.
"Even as parts of the market slow due to demand saturation and rising costs, we still see some silver linings in a market that has reached an inflection point towards a slower pace of growth," said Jay Chou, research manager for IDC's Quarterly PC Monitor Tracker. "Aside from commercial spending on PCs, there are still emerging markets where demand had been neglected in the earlier periods of the pandemic, and higher end consumer demand also has held up."
Underscoring how the market is moving away from education and consumer, Ryan Reith, group vice president, said: "all indicators show demand for commercial PCs remains very strong. We also believe that the consumer market will pick up again in the near future. The result of 1Q22 was PC shipment volumes that were near record levels for a first quarter."