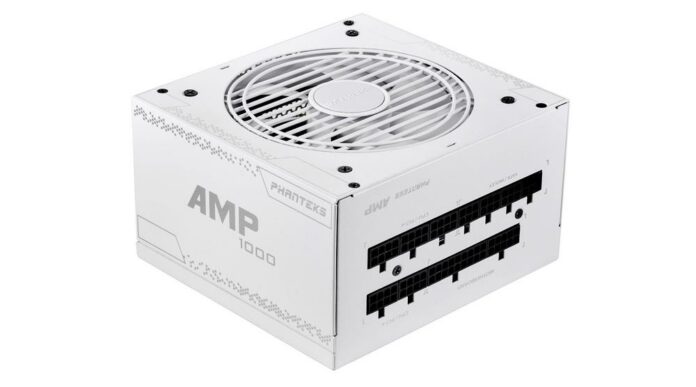 Measuring 140mm (L) x 150mm (W) x 86mm (H), this 1,000W power supply features a complete set of flat white cables comprised of a 24-pin, two CPU 4+4 pins, three PCIe 6+2 pins, three SATA, two Molex, plus a Molex to SATA adapter.
A bunch of electrical protection mechanisms such as OPP, OCP and OTP are present, alongside a 120mm hybrid fan control system that achieves optimal cooling/noise depending on load. For those eyeing up a near-silent build, the fan be configured to switch off entirely at under 40 per cent load, meaning it should remain inaudible a lot of the time.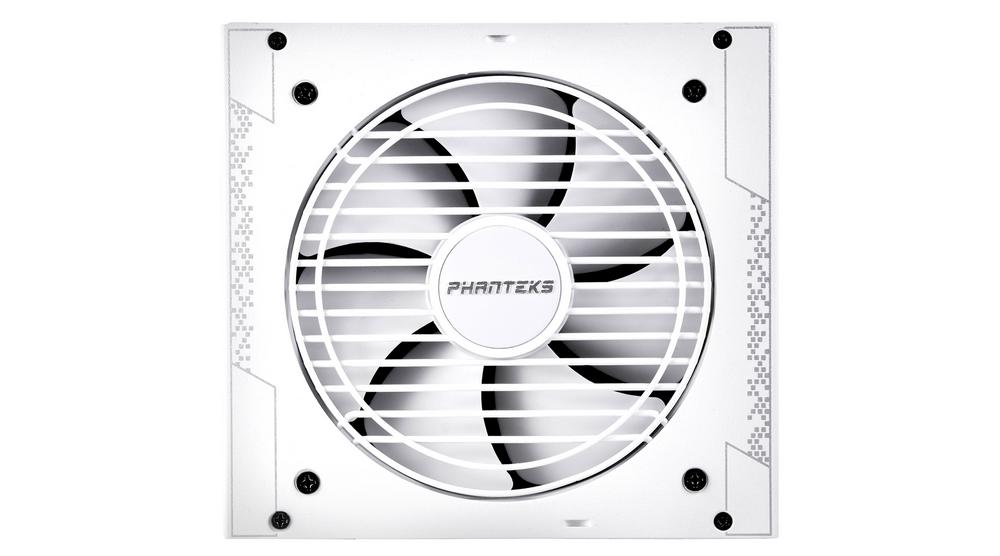 With rumours going wild on how much next-generation graphics cards may consume, one of these could ensure some ease of mind. Unfortunately, Phanteks didn't include the new PCIe Gen 5 power connector with this particular model.
AMP series is also Revolt Pro-Link certified for compatibility with Revolt Pro expandable PSUs, for increased power output. The ability to connect a second PSU suggests that Seasonic is the OEM, meaning 100 per cent Japanese capacitors and a tidy PCB design from a reputable brand.
There's no mention of whether or not Phanteks' 850W, 750W, 650W or 550W AMP supplies will be given a white makeover, but the 1000W model comes with a 10-year warranty and is expected to arrive in stores this month. Pre-orders are now live at £134.99 on Overclockers UK.