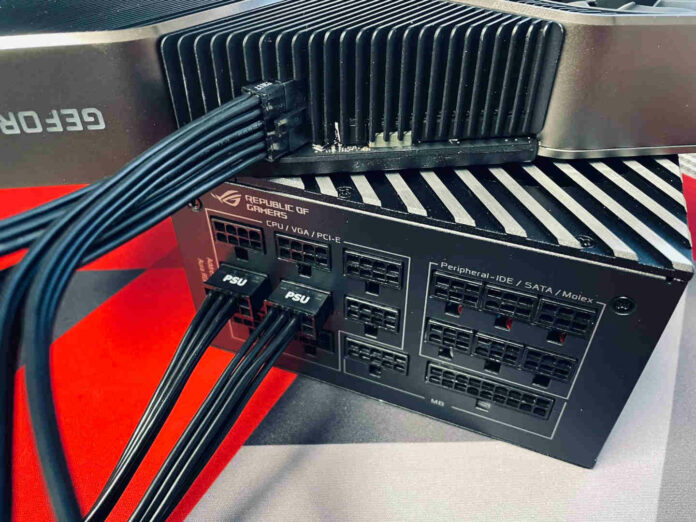 After numerous reports about upcoming GPUs using next-gen power connectors, power-supply manufacturers are finally starting to show off their new products touting them.
Last year, Asus announced a PSU advertised as Gen 5-ready, named ROG Thor. It was the first PSU to come with a 12-pin cable that can deliver up to 600 watts of power alone.
According to Andreas Schilling from HardwareLuxx, this connector is compatible with the Founders Edition of Nvidia's GeForce RTX 30 Series GPUs. Known as "Molex MicroFit 3.0 dual row (12 circuits)," the cable is identical in its physical shape and the power delivered.
Recently, Asus further announced a new generation of PSUs named Loki, and pictures shows it featuring a full implementation of the 12+4-pin PCIe Gen 5 connector.
According to website igor'sLAB, the four extra pins are sideband signal carriers, used to pick up how much power needs be supplied to the GPU. This feature is known as "12VHPWR High Power Connector (H+)." Rolls off the tongue, doesn't it?
Additionally, the Gen 5 connector is rated up to 9A at 12V, meaning a maximum current of 648 watts, although official specifications define only a maximum of 600 watts. The upshot is potentially easier cable management as you will be dealing with a single cable to even the highest-end GPUs. Those who love chassis aesthetics are sure to be pleased.