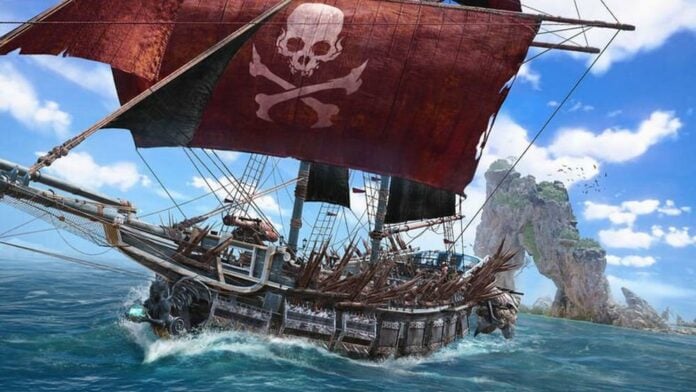 Ubisoft has set a release date for Skull and Bones so we can at last sail our ships to glorious battles on the 8th of November.
The announcement was made at Ubisoft's Forward Spotlight and comes as welcome news after multiple delays. Skull and Bones was first unveiled at E3 2017, with an initial release date set for fall 2018, which was shifted to 2019 before getting postponed indefinitely by Ubisoft.
Inspired by one of the deadliest periods in history – the late 17th century, also considered the second golden age of piracy – Skull and Bones gives you control over a pirate ship in an open world where you sail to the confines of the Indian Ocean, from the coast of Africa to the East Indies.
Developed by Ubisoft Singapore, the universe of Skull and Bones is filled with treasures to discover and clashes to take part in for glory and gold. Be it alone or with up to three friends, in low-stress PVE or high-risk, high-reward PvEvP, there is something for every inspiring pirate. So, raise your anchor and lower your sails captains.
In this game, you will get to craft, customise, and sail a variety of (12) ships, each with its own unique perks and look, from your small starter dhow ship to huge cargo ships. It's up to you to choose what suits your missions best. You can also equip a multitude of powerful weapons and armours to destroy your opponents and claim their loot.
Attack settlements, forts, AI ships or other players' ships to become the terror of the sea. As you complete various contracts from vendors around the world, you will gain access to more resources and opportunities.
Ubisoft said that it is "building on an ambitious, multi-year post-launch plan, the game will be regularly updated with new content, activities, stories, and challenges that will be free for all players." Wait and see.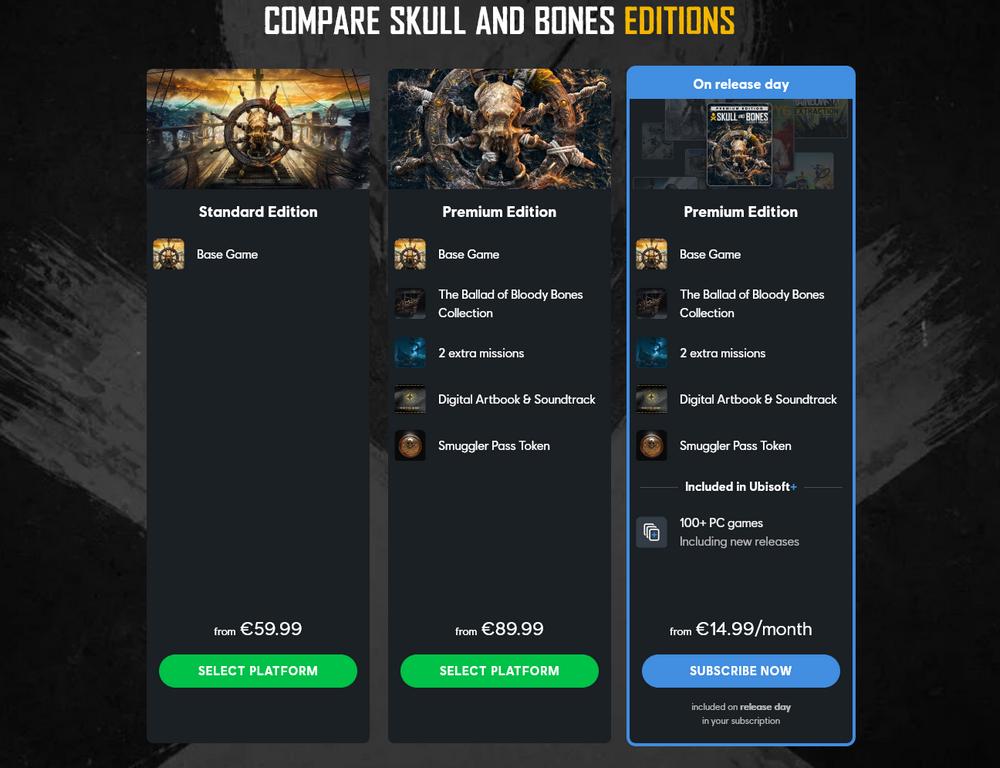 Skull and Bones will be available on PlayStation 5, Xbox Series X|S, Stadia, plus PC via the Ubisoft and Epic Games stores, as well as the Ubisoft+ subscription service. Two editions will be up for grabs:
Standard Edition
For €59,99 it includes only the base game. But if you pre-order the game you will gain access to the Highness of the High Sea pack, which includes the Notoriety Garb outfit and the Coronation firework.

Premium Edition
For €89,99 it includes the base game plus:
The Ballad of Bloody Bones Collection (an outfit plus 11 decorations)
The Ashen Corsair and Bloody Bones' Legacy
Two extra missions
Digital artbook
Soundtrack
Smuggler Pass token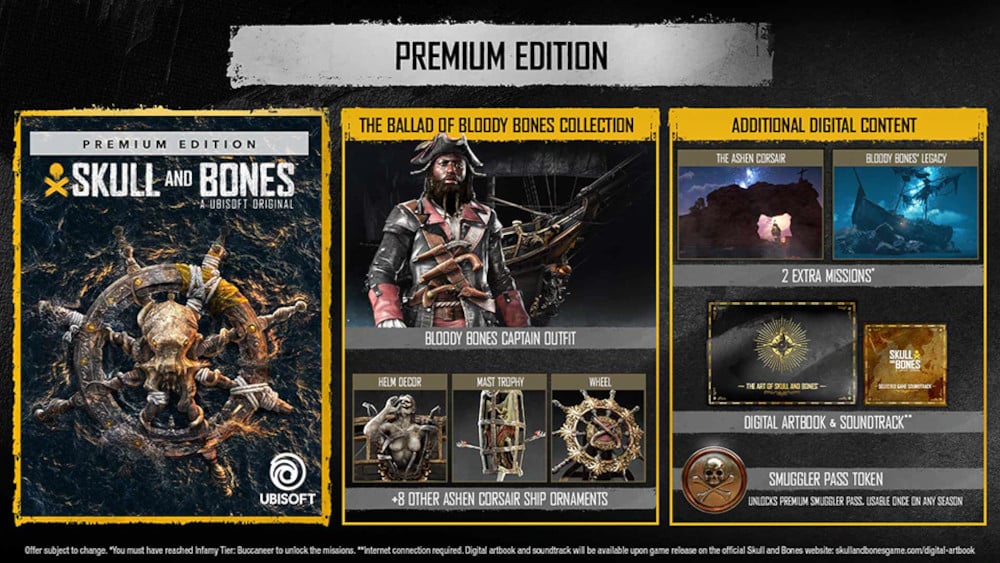 We've had a lot of fun with Sea of Thieves – a game that improved significantly in the months after launch – and are intrigued to see how Ubisoft's pirate adventure compares. The developer's evidently feeling confident, as Skull and Bones will go head-to-head with God of War Ragnarök, launching just a day later on November 9.