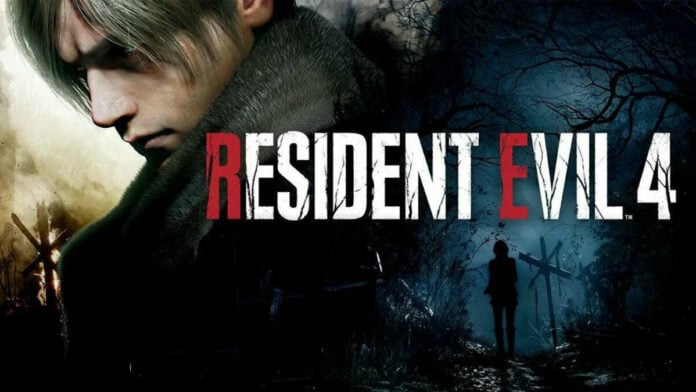 Resident Evil 4 Remake is right around the corner and early this morning a Twitch ad let slip the game's demo could arrive any minute now. Right on time for Capcom's Spotlight showcase.
Industry analyst, MauroNL, managed to screengrab the fleeting promo on Twitch before it was taken down. The screen itself simply states, "Demo Available Now" merged with the initial teaser image that features series favourite Leon Kennedy in a brooding pose, and a silhouette of everyone's not-so-favourite damsel-in-distress, Ashley.
Although there was no official release date announced for the demo, Capcom has at the very least acknowledged its existence. We suspect that the publisher has been holding out for its very own Spotlight showcase set to begin later this evening at 10:30PM GMT. Well, the cats out the bag now.
The publisher has promised to reveal "news on Resident Evil 4, Exoprimal, Monster Hunter Rise, Mega Man Battle Network Legacy Collection, and Ghost Trick: Phantom Detective," so it makes complete sense for the demo to go live soon after.
As for Resident Evil 4, it's a classic that introduced many modern-day staples we see in gaming, most importantly the over-the-shoulder perspective gameplay that emphasised reflexes and precision aiming, a vast departure from Capcom's previous entries. Truly innovative.
It comes as no surprise that the remake has been met with a bit of divisiveness from the survival horror community. On one side of the fence we have purists who lament that if it ain't broke, don't fix it, while the other side reckons their beloved classic deserves a significant update in visuals, enhanced gameplay and an updated story.
Whichever camp you reside in, Resident Evil 4 Remake will be available March 24 on PS4, PS5, Xbox Series X/S and PC. With just over a fortnight to go, now would be a great time to release that demo. Eager to tune in to tonight's Capcom Spotlight? Link down below.