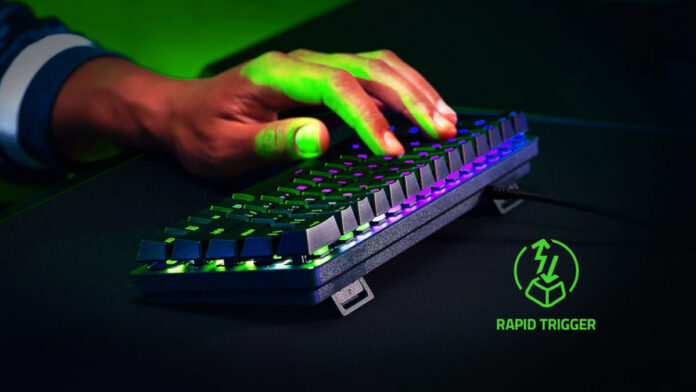 Razer has announced a new feature called Rapid Trigger mode specifically for the Huntsman V2 Analog and Razer Huntsman Mini Analog keyboards. The update arrives as part of the latest Razer Synapse release.
What does it actually do? Good question. Well, Razer says that the moment a keystroke is registered, Rapid Trigger mode allows for an instantaneous reset point when said keystroke is released and moves upwards, allowing for an ultra-fine sensitivity as low as 0.1mm, and entirely customisable to suit your preference. In theory, faster actuation speeds in turn allow for speedier reaction times when gaming.
Razer's Analog keyboards are already ultra-fast thanks to the use of optical mechanical switches that use an entirely different method of keystroke actuation when compared with traditional-styled mechanical switches.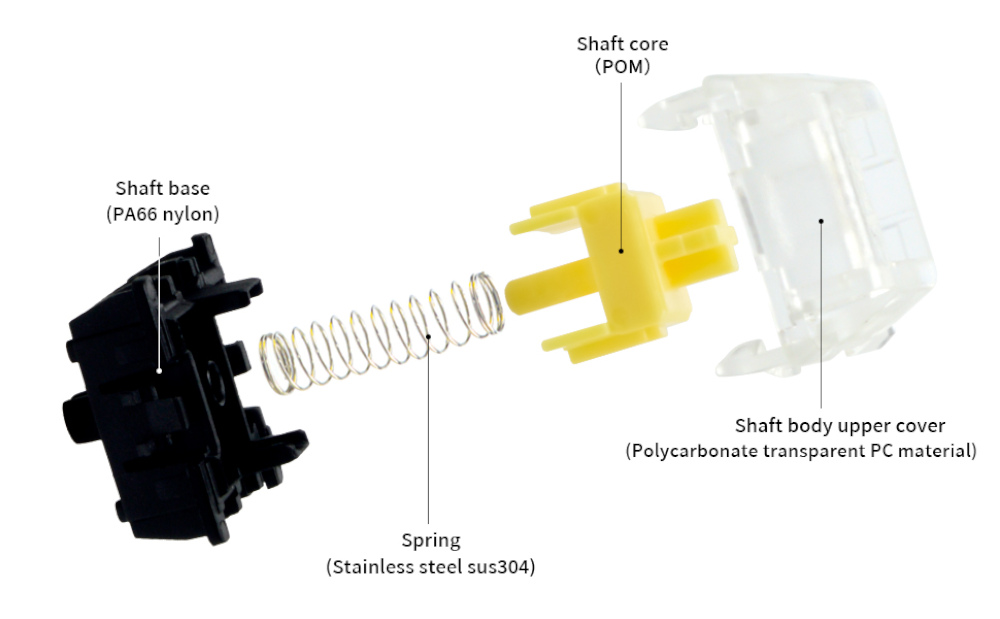 You see, traditional mechanical keyboards use a physical metal contact that introduces the input you view on screen, while optical keyboards harness infrared light to detect keystrokes. As soon as you initiate a keypress, it blocks the light, instantaneously registering an input. Another advantage is their durability, because unlike metal contacts, they do not physically wear down, and with the correct preventative maintenance measures, they could last a lifetime.
This blocking of light can be controlled via software, so it makes sense to introduce a Rapid Trigger mode for these keyboards.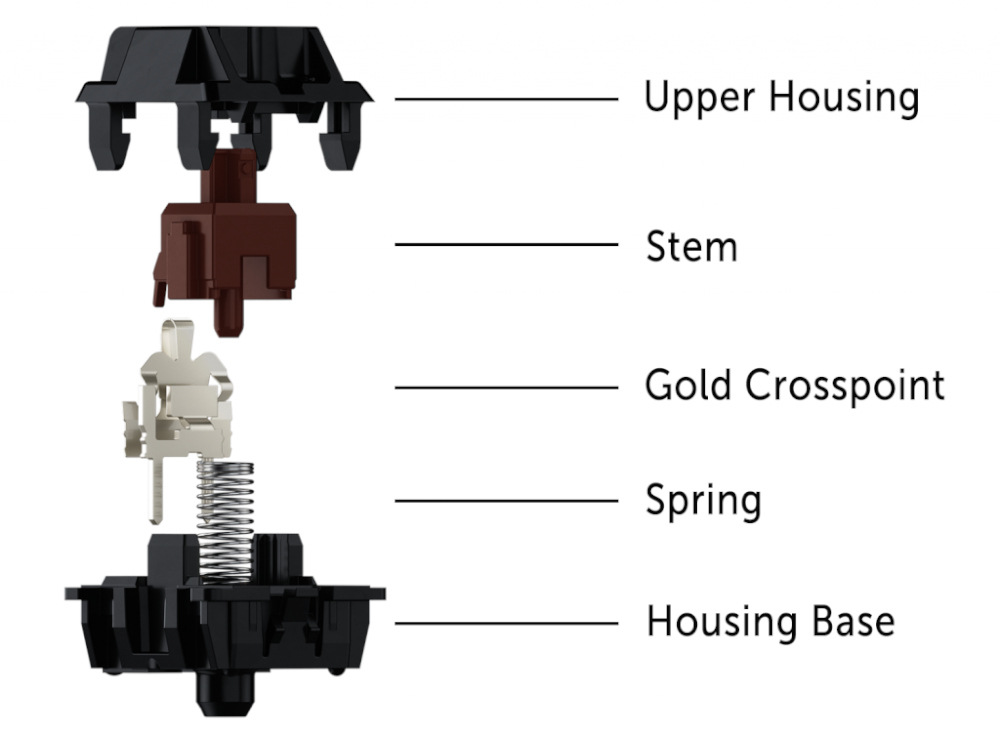 Nevertheless, there are downsides to optical keyboards. Since traditional mechanical keyboards have been around for such a long time, there are far more customisation options available on the market. These can range anywhere from sound, comfort, and include varying degrees of actuation force, for a more refined feel and style that best fits individual needs. Trust me, I've been down that rabbit hole, and it is indeed deep. Does your keyboard even 'thocc,' bro?
Back on point. To update Razer Synapse with Rapid Trigger functionality, just follow these simple steps:
Plug in the compatible Razer keyboard to your PC.
Expand the system tray on the lower-right side of your desktop.
Right-click on the Razer Central icon.
Select "Check for Updates" from the menu.
Click "CHECK FOR UPDATES".
If there is a new update, click "UPDATE" to install it.
Once updated, you will see an all-new "Actuation" tab on Razer Synapse. Simply select the keys you'd like to have Rapid Trigger Mode enabled, and adjust upstroke and/or downstroke sensitivity.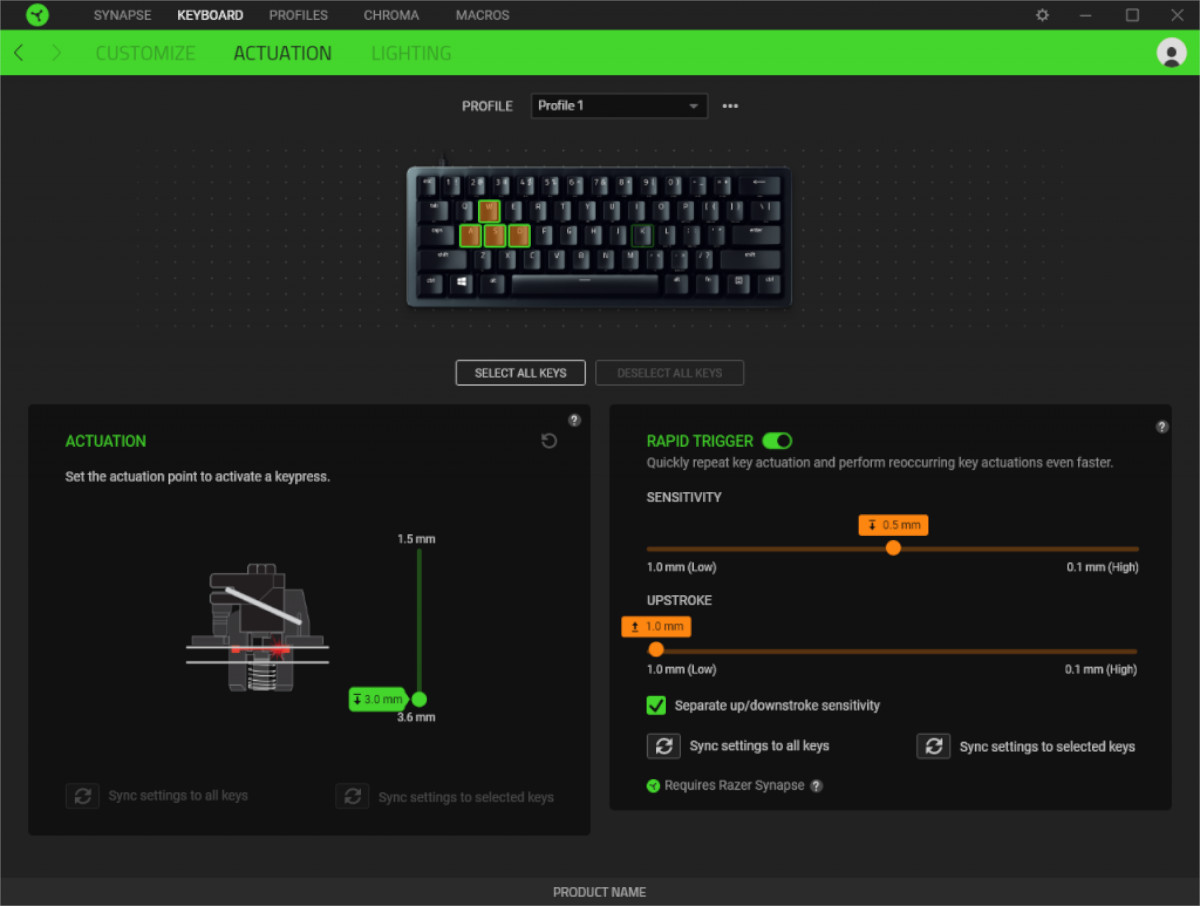 However, this is not a silver bullet for faster kills. Competitive gamers still need to put in the work in order to leverage the advantage. Find out more about Rapid Trigger on Razer keyboards over here. Happy gaming.