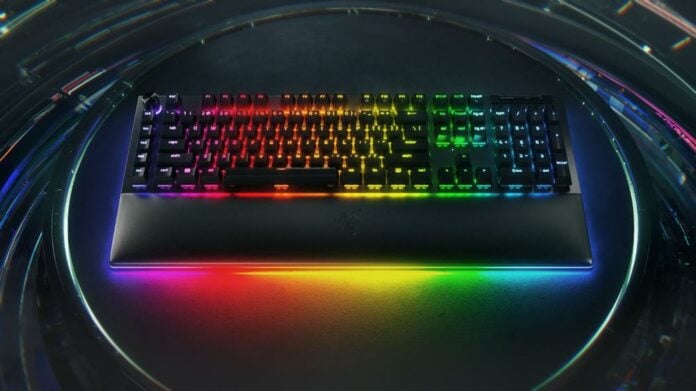 Razer has announced the BlackWidow V4 Pro keyboard featuring eight macro keys, a customisable dial, media buttons, and additional RGB illumination surrounding its wrist rest. All yours for around £225.
The BlackWidow V4 Pro is a full-size keyboard boasting Razer's latest generation of mechanical switches rated for up to 100-million keystrokes with two sound-dampening foam layers and factory-lubricated stabilisers for improved typing acoustics. These switches are coupled with an (adjustable) 8,000Hz polling rate for high responsivity.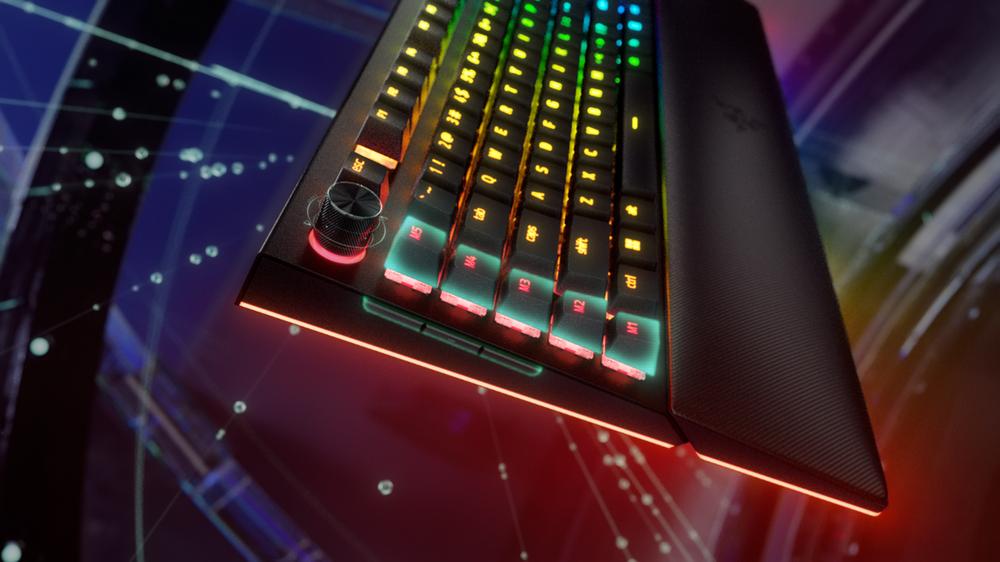 The keyboard will be offered with Razer's Green Clicky switches for tactile feedback, or Yellow Linear switches for smooth and silent action. Either choice comes with Doubleshot ABS Keycaps allowing the per-key RGB lighting to pass through while providing better longevity. RGB is also found around the magnetic plush leatherette wrist rest, offering an uninterrupted (38-zone) effect. Gamers will get over 200 Chroma-integrated options, where the RGB lighting reacts according to in-game actions and situations.
This brings us to customisation, which is very detailed in this model, from the aforementioned lighting to the usual side macro keys. The V4 Pro also features what Razer calls the Command Dial. Found on the top-left corner, the dial includes eight modes by default, from keyboard brightness adjustment to browser tab switching. Users can program the dial with up to 100 custom modes mapped to both clockwise and counter-clockwise movements. Moreover, each mode is easily identified by its unique backlight colour.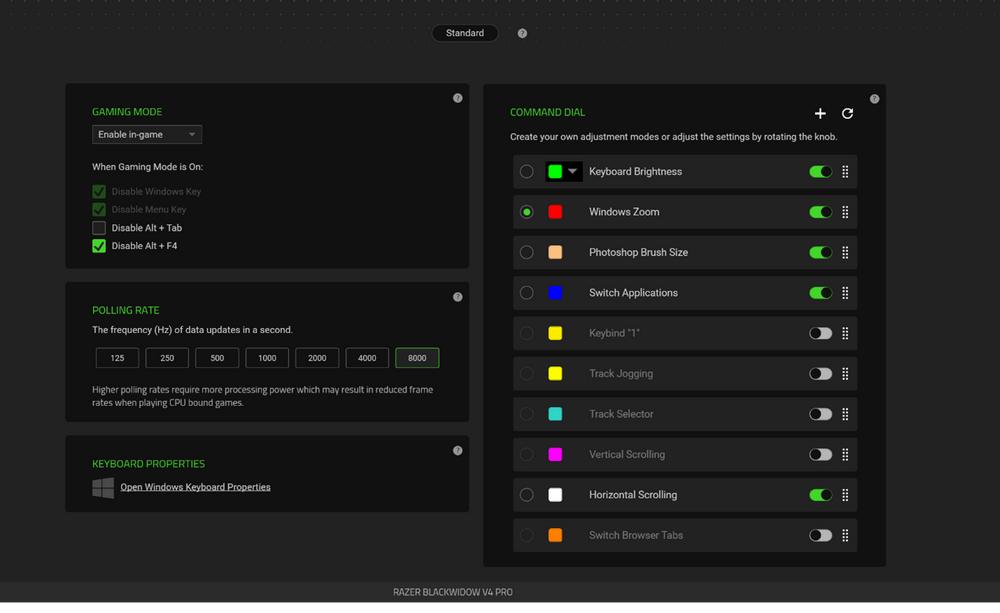 Finally, the keyboard offers a USB passthrough, up to five profiles within onboard storage, and a connection via a detachable USB Type-C cable. The Razer BlackWidow V4 Pro will be available from February 16.