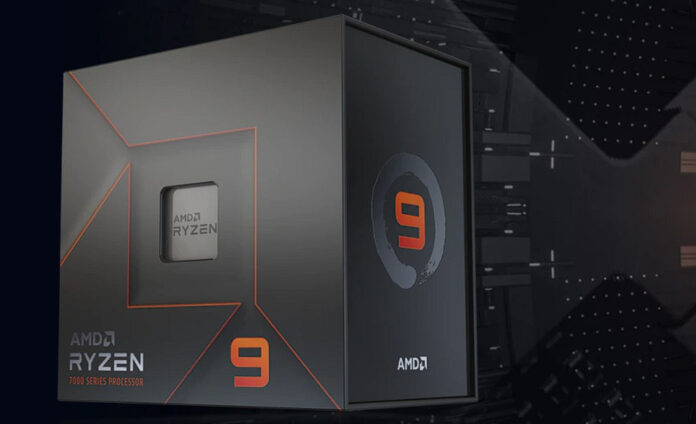 AMD's well-rounded Ryzen 7000 Series product stack will be augmented by lower TDP, non-X variants, starting with Ryzen 7 7700 and Ryzen 7 7900 expected in the not-too-distant future, according to a Lenovo listing.
Over the last few months we've had the opportunity to sample the very best that AMD has to offer high-end PC enthusiasts, and now it's finally time for the mid-range to shine. Well, almost, as the information comes by way of a Lenovo desktop listing discovered by @momomo_us with pricing via a French retailer. I know what you're thinking: the pricing seems rather steep considering recent price cuts, but by the looks of things, these are considered placeholders at best, at least for now.

As it stands, both chips are expected to have a 65W TDP making them extremely efficient when compared with high-power siblings that each have 105W (Ryzen 5 & 7) and 170W (Ryzen 9) TDPs. Naturally, these come with a few sacrifices, with reduced base and boost clocks being among them.
While exact frequencies are not yet confirmed, the 12-core non-X variant is expected to feature a base clock in the range between 3.6GHz to 3.8GHz, which is much lower than the performance X chip. The same is true for the Ryzen 7 7700 compared to Ryzen 7700X. Finally, boost clocks feature a 200 MHz and 100 MHz reduction in frequency for both non-X SKUs, coming in at 5.3GHz and 5.4GHz, respectively. As always, all speculation should be taken with a pinch of salt.
Besides the placeholder markup, pricing and availability have yet to be confirmed, with retailers expecting to receive shipment within the next three weeks. It seems highly likely that the Ryzen 7 7700 will make a debut to the mainstream soon after, but based on generations past, the coveted Ryzen 9 7900 could be destined only to custom system builders and OEM manufacturers.