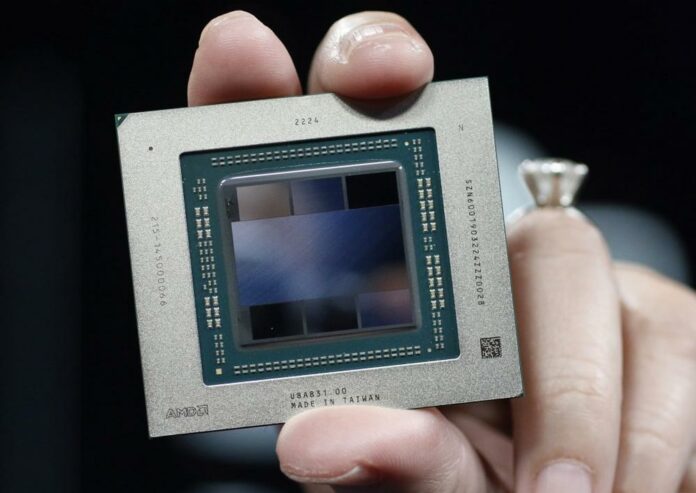 AMD has seemingly revealed the core composition of its upcoming Navi 32 and Navi 33 RDNA 3 GPUs via an update for ROCm software on GitHub.
As shown in the picture below by @Kepler_L2, RDNA 3 mid- and low-end GPUs should feature 60 and 32 Compute Units (CUs), respectively. This means a full Navi 32 GPU will offer 3,840 Stream Processors against 2,048 for Navi 33. Cache-wise, full Navi 32 will probably get 64MB, which is double Navi 33's 32MB.
Compared to RDNA 2's Navi 22 and 23, the former sees CU count jump by 50 per cent – 20 more CUs – while the latter stays the same at 32 CUs. However, that doesn't mean performance will be the same. First, there are the architectural improvements which AMD says are worth around 17.4 per cent at similar clock speeds, and second, there's additional GPU frequency adding even more performance.
What we still don't know though, is where each GPU will end up. AMD may try to pull a move like Nvidia with the 'unlaunched' RTX 4080 12GB, pushing a smaller GPU into high-end naming territory, enabling higher prices. We hope not, of course, since many are still waiting for affordable cards.
With that said, Navi 32 is likely productised as RX 7800 (desktop) and RX 7900M (mobile), leaving Navi 33 to cover the lower ranges inside RX 7600 (desktop) and RX 7700M (mobile). Also, there may be smaller-die variants; think RX 7400 or something, but for now, we are far from that.
As always, take these indications with a pinch of salt. More concrete details should be revealed during CES 2023 in January.