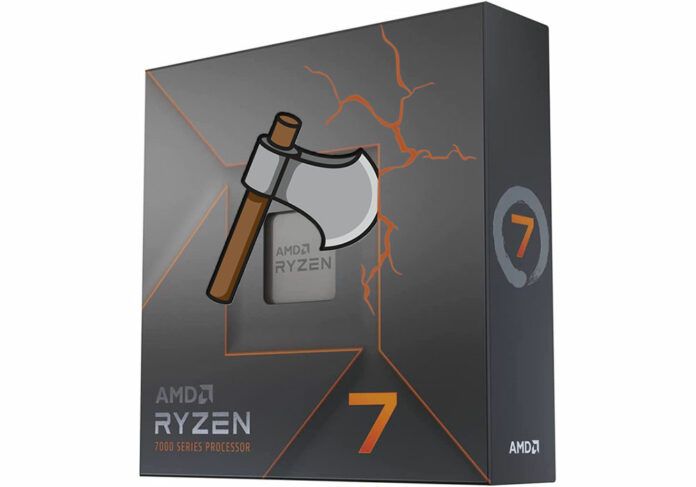 AMD Ryzen 9 7950X
---
"AMD Ryzen 9 7950X is a 16-core powerhouse processor and 32 threads that can do it all for the most demanding gamers and creators."
We earn a commission if you make a purchase, at no additional cost to you.
Q4 2022 was destined to be an exciting period for high-end PC components, and the fun's just getting started. In the CPU space, AMD and Intel are using every weapon at their disposal in an effort to boost sales. Intel went for the jugular with souped-up, aggressively priced 13th Gen CPUs, and AMD is now responding in kind with swift price cuts.
Ryzen 7000 Series, launched less than two months ago, has been shaved drastically across the board. Top-end Ryzen 9 7950X, having arrived proudly as a £740 16-core flagship, is taken down a notch or two to £600. 12-core Ryzen 9 7900X plummets from £580 to £480, Ryzen 7 7700X from £420 to £360, and Ryzen 5 7600X drops from £320 to a new, lower starting price of just £260. Savage.
Responding to fierce competition, AMD now undercuts Intel at both the top and bottom of the stack, though Core i5-13600K, arguably the pick of the bunch this generation, continues to serve as a significant thorn at £340.
Platform costs remain a potential stumbling block – it's difficult to find an AM5 board for less than £200 – but CPU price cuts, coupled with the perceived longevity of AM5, make Ryzen 7000 Series a far more attractive proposition this holiday season.
Has AMD done enough to convince you, or are Ryzen 5000 Series bargains the real deal during Black Friday week? There's certainly no shortage of choice, and competition is without doubt a good thing.