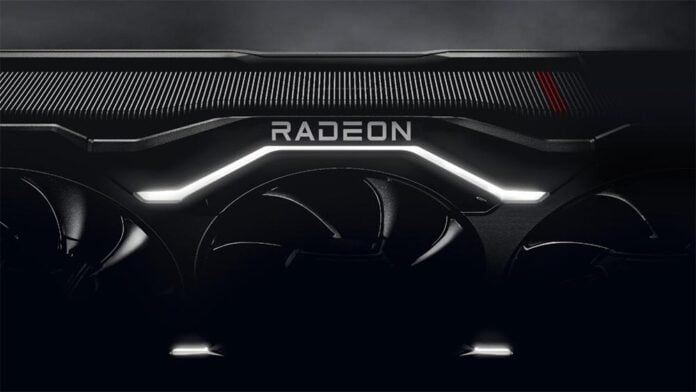 Rumours about Navi 3-powered graphics cards are starting to spread, indicating the flagship model packing 24GB of memory could be called Radeon RX 7900 XTX instead of RX 7950 XT.
As of now we only have rumours about two models, the Radeon RX 7900 XT and RX 7900 XTX. The former is said to be feature 10,752 stream processors, 20GB of GDDR6 memory running at 20Gbps through a 320-bit bus and 330W TBP. Whereas the latter, which was previously referred to as RX 7950XT, should boast a full Navi 31 GPU comprised of 12,288 stream processors accompanied by 24GB of GDDR6 memory at 20Gbps via a 384-bit bus and lofty 420W TBP.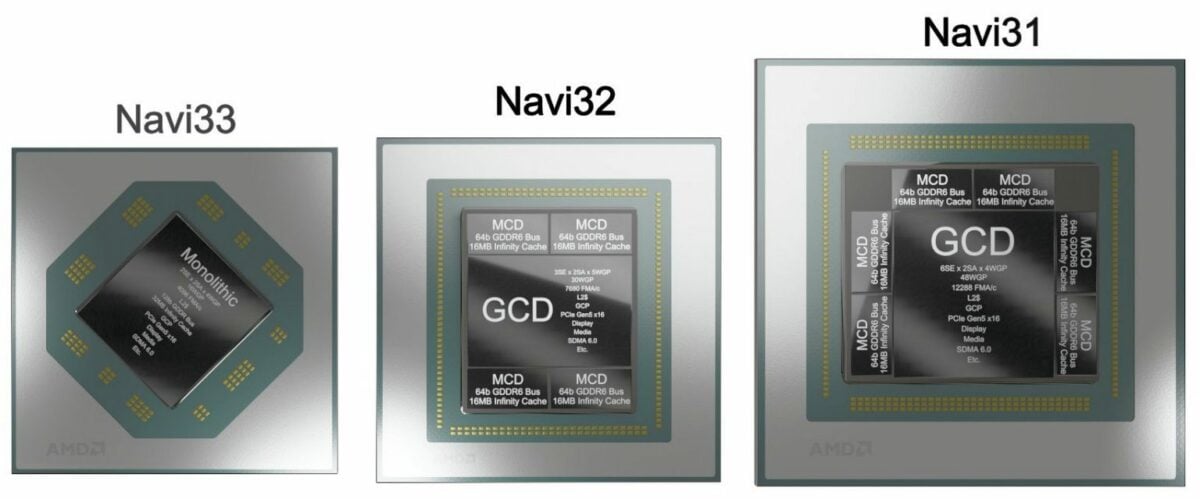 Navi 31, 32, and 33 GPUs will all be manufactured using the TSMC N5 node, albeit with some differences. Navi 31 and 32 chips are set to be the first consumer GPUs to feature an MCM design made of multiple chiplets interconnecting via a substrate, similar to how Ryzen CPUs are built. There are two types of chiplets, according to rumours – Graphics Complex Die (GCD) and Memory Complex Die (MCD). In their full form, both GPUs carry one GCD plus six MCDs on Navi 31 or four MCDs on Navi 32. Navi 33, however, will be a monolithic die like today's GPUs. Complicated, eh?
Navi 31 will probably only be offered on Radeon RX 7900 XTX (six MCDs), RX 7900 XT (five MCDs) and maybe RX 7800 XT cards, leaving Navi 32 for RX 7750 XT plus RX 7700 XT, and Navi 33 for low-end models like RX 7500.
If true, this change marks the first use of 'XTX' nomenclature since 2006's Radeon X1950 XTX.
The Radeon RX 7000 Series announcement is scheduled for November 3 at the 'together we advance_gaming' event, where AMD plans to reveal next-generation graphics cards live on its YouTube channel at 4pm ET. Keep your eyes peeled for that one.