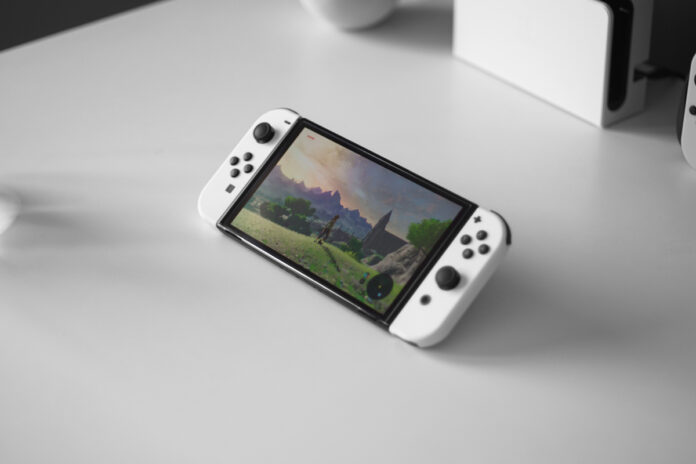 According to the rumour mill, Nintendo plans on releasing its next-generation console during the second half of 2024. The Nintendo Switch has enjoyed tremendous success since its debut way back in March 2017, as becoming the third best-selling console of all-time is no small feat, let alone in merely six years.
Even so, ever since its release, the handheld masquerading as a home console has trailed behind the competition in terms of graphical prowess, and unlike Microsoft or Sony's mid-console updates, Nintendo Switch has remained pretty much the same since its 2017 inception – save for a handheld-only Switch Lite and an OLED model, much to the chagrin of fans the world over.
That's all set to change, at least according to a report by VGC, because two inside sources reportedly confirmed that Nintendo has already begun releasing Game Development Kits (GDKs) to developers and key partner studios. Specific details are slim, but the main takeaways are that the console will mirror its predecessor and feature a hybrid design built for handheld gaming and feature some sort of dock or expandability for home console-style play. Great stuff.
The source also details that unlike the premium OLED Switch model, the rumoured 'Switch 2' will release with a cheaper LCD screen instead of a high-end display, in order to keep costs low. Thankfully, choice of medium will remain the same and will include some form of cartridge-styled slot for loading games.
A final point made was that Nintendo bosses have set the official launch for the second half of 2024, to avoid stock issues as seen with the release of the PS5 and Xbox Series X. Nintendo, apparently, has a history of keeping a backlog of systems to ensure consoles are always available to market. Take notes, Sony and Microsoft.
It's not the first time we've heard rumours of a Nintendo Switch 2 console release, but the timing sort of makes sense when you look at it from a sales perspective. While the Nintendo Switch has outsold competitors month-to-month to date, sales have been at a steady decline.
Tokyo-based industry consultant Dr Serkan Toto told VGC that he expects a double-digit decline in hardware sales for Nintendo heading into the fourth quarter of 2023 and beyond, "I would generally say that looking at Nintendo's financials, it seems clear that it's time for a new piece of hardware in 2024," he said. "Hardware is already projected to fall 16.5 per cent year-on-year in the current fiscal, while the minus for software is expected to hit 15.9 per cent."