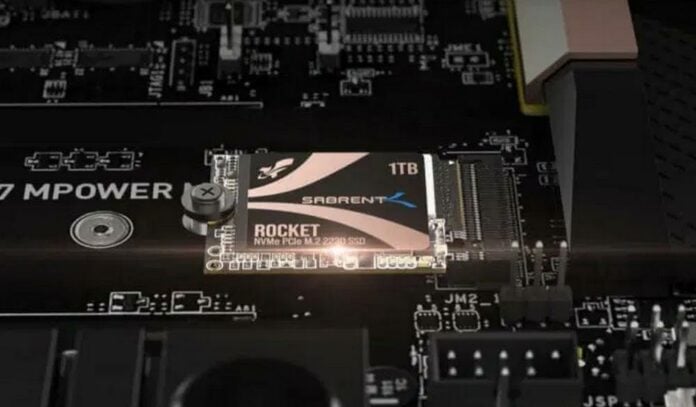 Sabrent has unveiled its Rocket M.2 2230 SSD following the smallest M.2 (2230) format and covering the needs of space-constrained machines such as laptops and handheld consoles in capacities up to 1TB.
With the Rocket M.2 2230, Sabrent is competing against Micron's recently announced 2550 SSD, boasting very close specs at the same small size. A size that, as we said previously, is compatible with Valve's Steam Deck and Xbox Series consoles. Though for the latter, swapping the SSD may only be worthwhile if somehow yours has died outside of the console's warranty, since the original SSD is already good enough.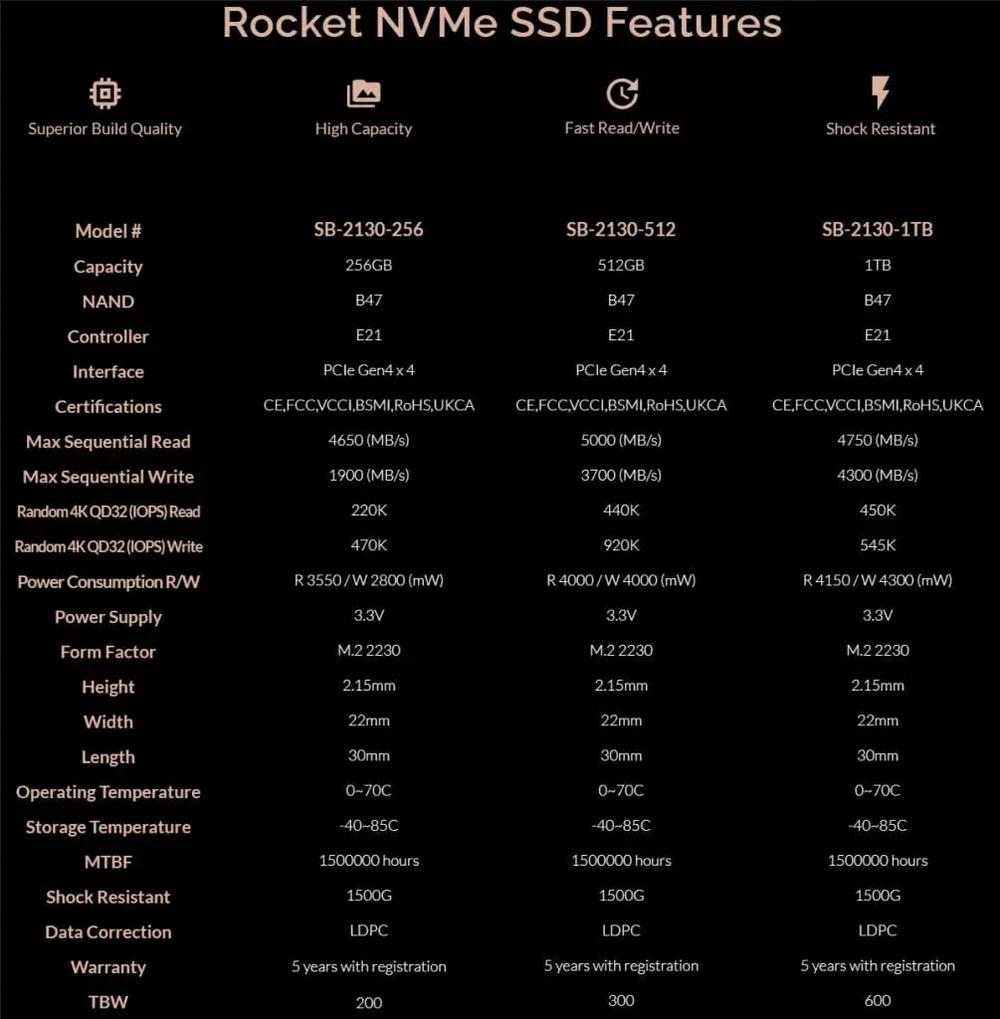 With that out of the way, let's see what Sabrent has prepared for us. For starters, the brand is offering these drives in 256GB, 512GB, and 1TB variants, all apparently single-sided, which will provide even wider compatibility. Inside, we find the Phison's E21T PCIe 4.0 controller alongside Micron's 176-layer B47 TLC NAND flash. As you may have noticed, there is no DRAM on these drives; instead, they use HMB (Host Memory Buffer) for caching, unsurprising for this form factor.
Performance-wise, Sabrent advertises, respectively, for the 1TB, 512GB, and 256GB models, 4,750MB/s, 5,000MB/s, and 4,650MB/s read, plus 4,300MB/s, 3,700MB/s, and 1,900MB/s write, alongside 450K, 440K, and 220K read IOPS, plus 545K, 920K, and 740K write IOPS. If you are wondering, yes, the 1TB model is slower, which probably has something to do with the high-density NAND.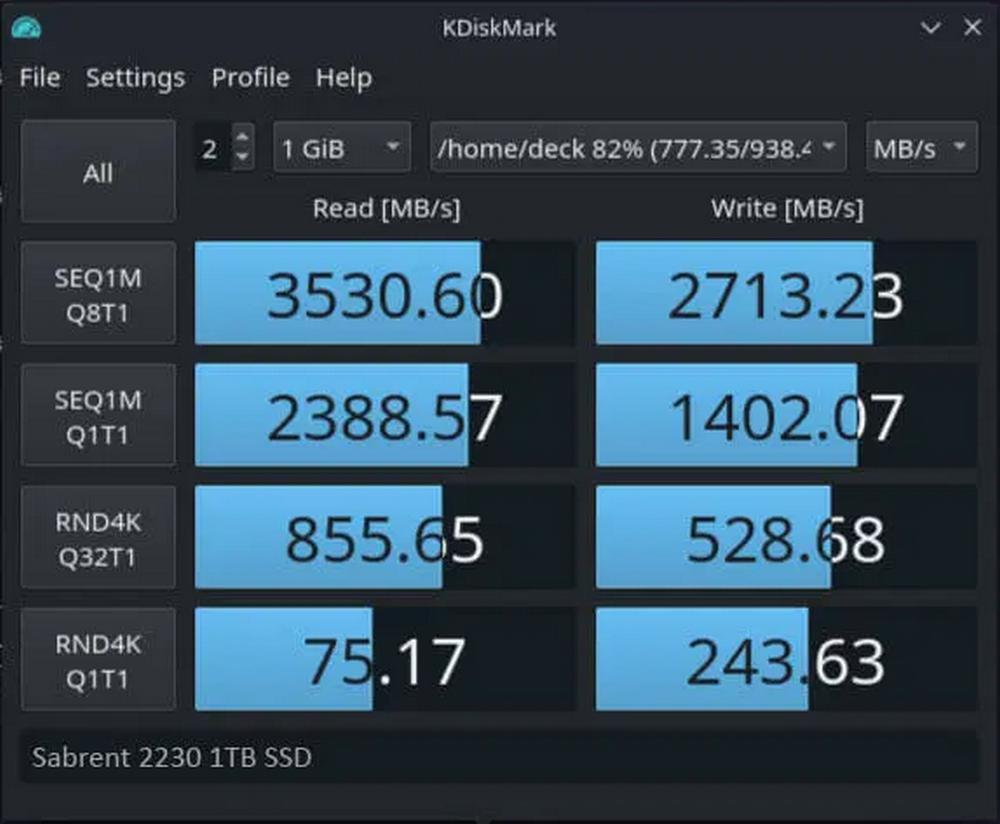 As you can see above, Sabrent has tested the 1TB model inside its labs and the results show lower-than-advertised speeds, hitting 3,530MB/s in read and 2,713MB/s in write.
Finally, important for battery-powered devices, these drives consume, respectively, a maximum of 4,300mW, 4,000mW, and 3,550mW. All are covered by a five-year warranty and are rated at 1,500,000 hours MTBF, with 600TBW, 300TBW, and 200TBW endurance for the 1TB, 512GB, and 256GB. Pricing and availability are still unknown.