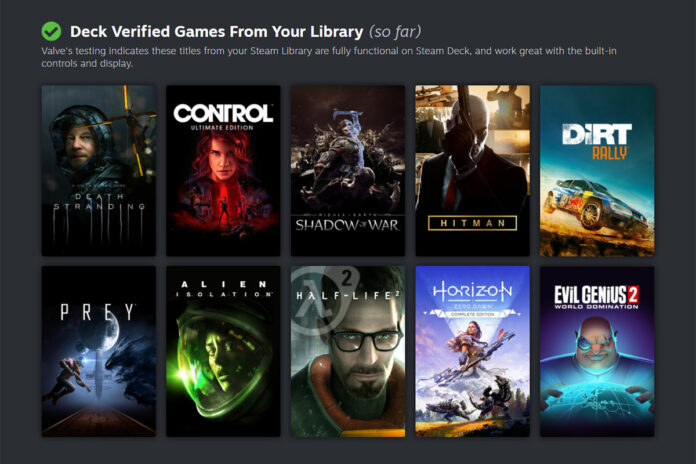 Want to know exactly which of your games will be playable on Steam Deck? Valve has made it easier to get the answers with a new tool that scans your existing library in a matter of seconds.
Head over to the official Your Library on Deck page, sign in using your Steam credentials, and all of your owned titles will be split into one of four categories; Verified, Playable, Unsupported, and Unknown.
Game compatibility has been an ongoing concern for users who have pre-ordered the eagerly anticipated handheld, and with the first shipments heading out next week, it is helpful to see which titles are known to function well on the small screen using Steam Deck's onboard controls.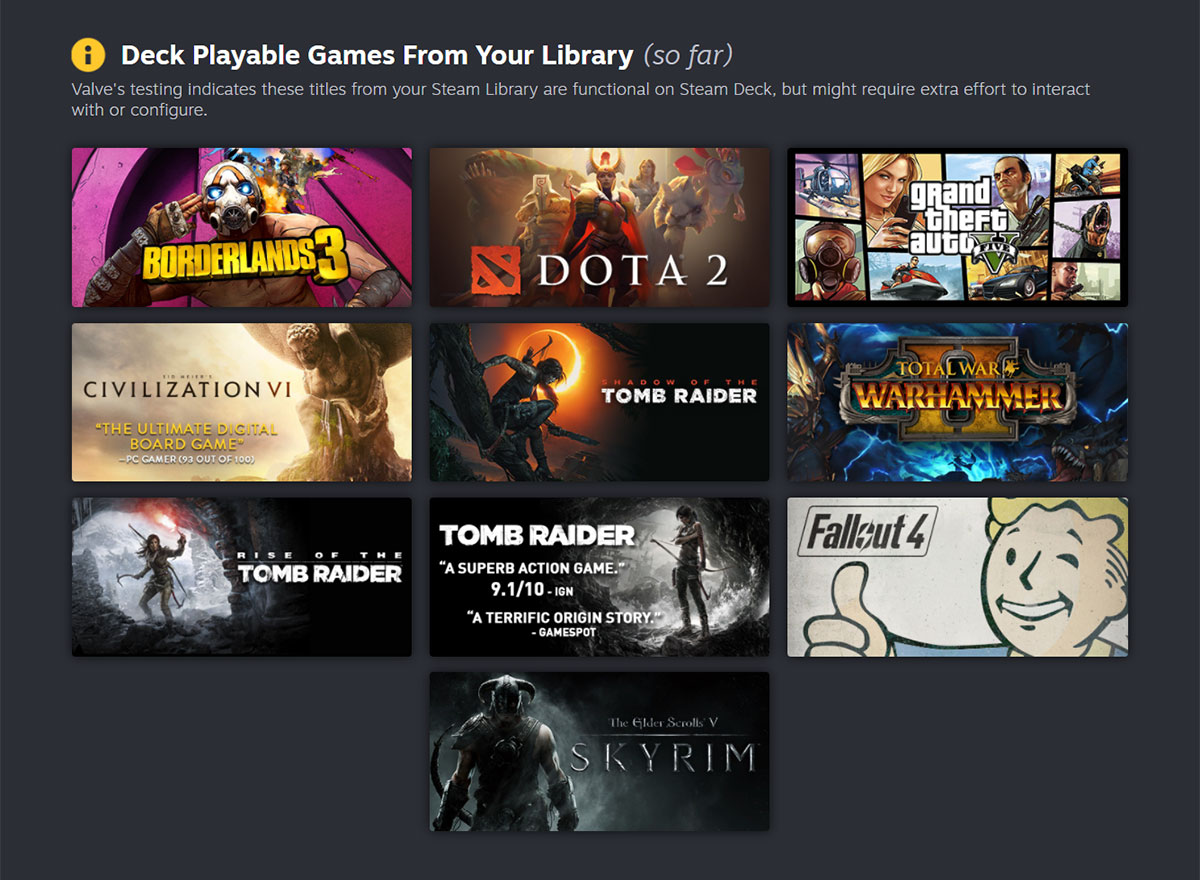 Verified games are known to support all features using the default controller configuration, text is confirmed as legible on the 7in touchscreen, and performance is deemed acceptable using the game's default graphics configuration.
10 of the games in my own library are already verified, and a further 10 are classed as playable. Going a step further, the compatibility tool also points out the potential shortcomings in playable titles. Grand Theft Auto V, for example, has "difficult to read text" and the game's launcher may require the touchscreen or virtual keyboard.
Just two of my games are unsupported – Just Cause 2 and Ashes of the Singularity – but a further 66 are untested. Valve's team still has a long way to go in checking compatibility across its entire library, but there's hardly going to be a shortage of titles at launch.
Want to know what you could be playing? Head over to this link to check your library.