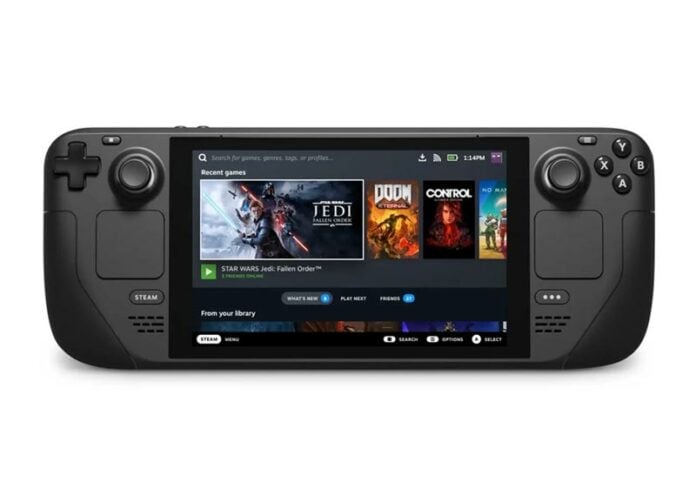 Having built up the Steam game-distribution ecosystem used by up to 30m players at any one time, Valve's naturally had great interest in hardware designed specifically for on-the-go play.
Steam Deck is that special sauce, and while it was supposed to ship at the back end of 2021, Valve decided to delay it for two months.
Delays stem not from a lack of effort on Valve's part, the company says, and like many, blames global supply issues for the late arrival.
"We're sorry about this — we did our best to work around the global supply chain issues," said Valve. "Components aren't reaching our manufacturing facilities in time for us to meet our initial launch dates." Familiar story, huh?
The wait is almost over. Valve has confirmed in a blog post it will be "sending out the first batch of order emails to reservation holders. Customers will have 3 days (72 hours) from receipt of their order email to make their purchase, before their reservation is released to the next person in the queue. The first units will be on their way to customers starting the 28th, and we plan to release new order email batches on a weekly cadence."
Putting more meat on the bones, Valve goes on to say:
We will start sending invites shortly after 10:00 am on February 25th, PST
Order emails are sent in the same order that reservations were made.
You can only order the Steam Deck model that you originally reserved.
Your reservation deposit will be applied to the final price of Steam Deck, and shipping costs are included.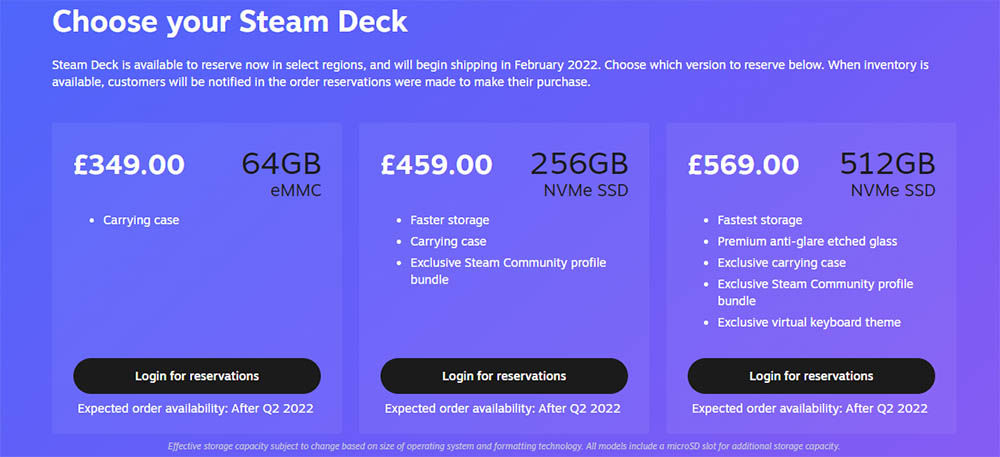 Pricing starts at £349 for the base 64GB model using eMMC storage, an intermediate model bumps up the storage to a 256GB NVMe SSD, ostensibly for faster loading, whilst the range-topping bundle doubles storage capacity and offers a few further extras.
Anyone ordering now will have to wait until after Q2 2022 for their order to ship, so expect plenty of day-0 handhelds to end up on auction sites at inflated prices. Experts will have their say earlier; the Zen 2 CPU and RDNA 2 GPU-based Steam Deck is being sent out to reviewers for a February 25 reveal.