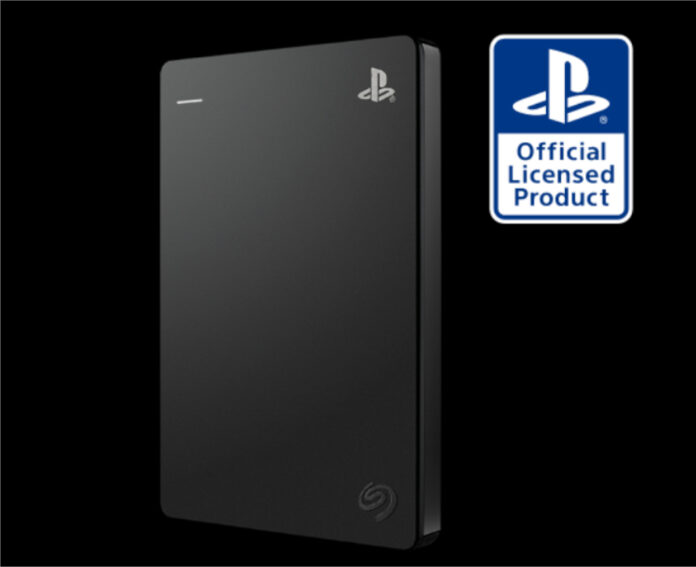 PlayStation games have become increasingly large over the years, thanks in part to developers creating beautiful expansive worlds, filled with engaging storytelling and attention to detail. The size of such games has increased exponentially, often requiring large day-one updates that leave gamers with no option but to painstakingly micromanage an existing library to make space for their newly-acquired virtual adventure.
Seagate provides a solution to storage woes in the form of high-capacity, officially licensed Game Drives for PlayStation consoles.
These external 2.5in mechanical hard drives are specifically optimised with firmware to deliver the best compatibility with PlayStation 4 or 5. The drive will be available in 2TB and 4TB variants. You'll be able to boot games straight from the drive if you're on PS4, though PS5 games will need to be transferred to internal storage. Still, it's nice to have a game vault you can quickly transfer between, and with the suspected rising cost of SSD storage, a high-capacity hard drive may look all the more appealing.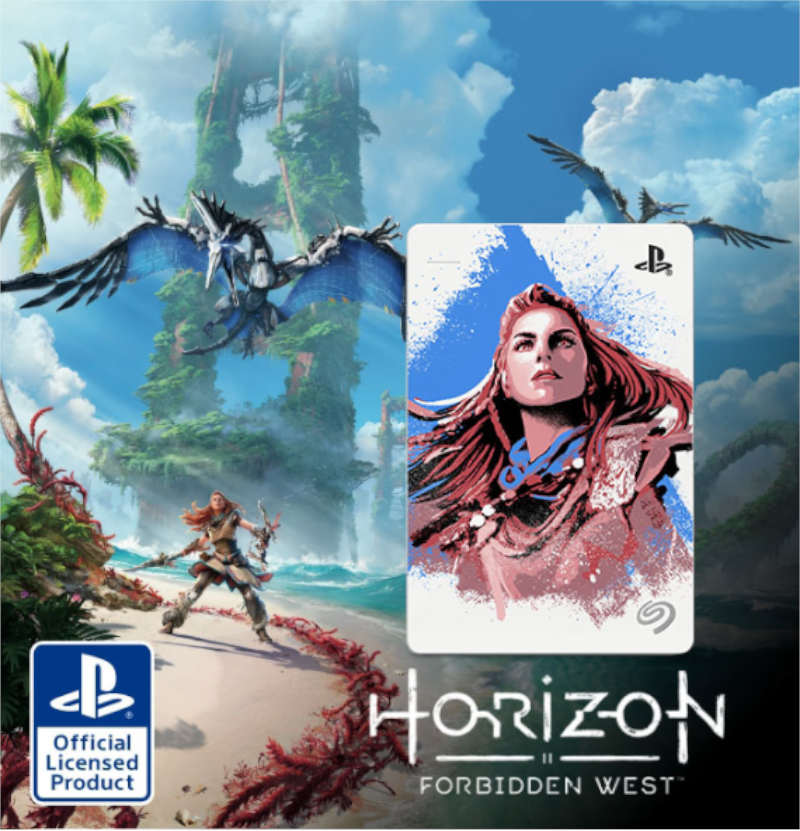 These drives are often launched alongside limited-edition models, and this time around Seagate has partnered with Sony Interactive Entertainment and Guerilla Games to add a Horizon Forbidden West Game Drive to the catalogue. Featuring the main female protagonist, Aloy, amidst a blue and white backdrop, it's a pretty cool-looking addition. I'd choose this collectable over NFT artwork any day of the week.
Seagate's limited-edition model also happens to be available with a higher 5TB capacity, and the drive lands at an opportune time. Reviews are out and the PS4 version of Horizon Forbidden West is reportedly around 90GB for the EU region version. The PS5 game is estimated to be 10GB larger.
Drives include a two-year limited warranty and shipments are expected to begin next month. Seagate's Game Drive retails with a suggested price of $92.49 (2TB) and $139.99 (4TB), while the Horizon Forbidden West Limited Edition Game Drive retails at $99.99 (2TB) and $159.99 (5TB).