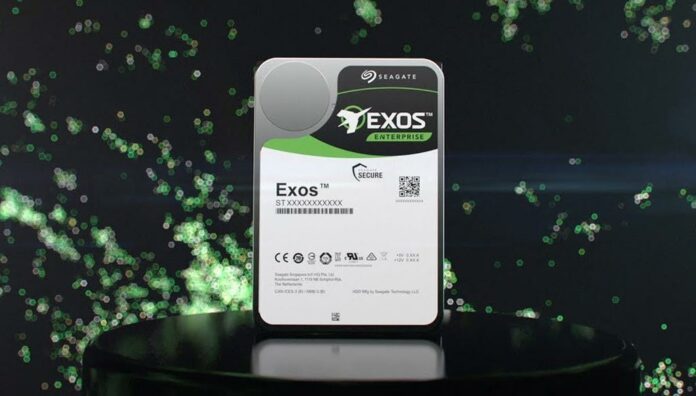 At the Open Compute Project Global Summit this week, Seagate demonstrated the world's first native NVMe HDD. The demo served to illustrate and confirm the viability of NVMe with HDDs. Expected benefits of unifying all three major protocols (SAS, SATA, and NVMe) into one are numerous, but it won't be available to commercial customers until mid-2024.
Seagate says that it has a new SoC design that offers native NVMe support to storage devices. It contains tri-mode transceivers and requires no bridge to operate, delivering the benefits of NVMe to what would usually be SAS or SATA HDDs. At the OCP Global Summit, Seagate demonstrated its new controller in use with a proof-of-concept 2U 12-bay JBOD enclosure using a PCIe switch which provides the fabric interconnect for the connected hard drives.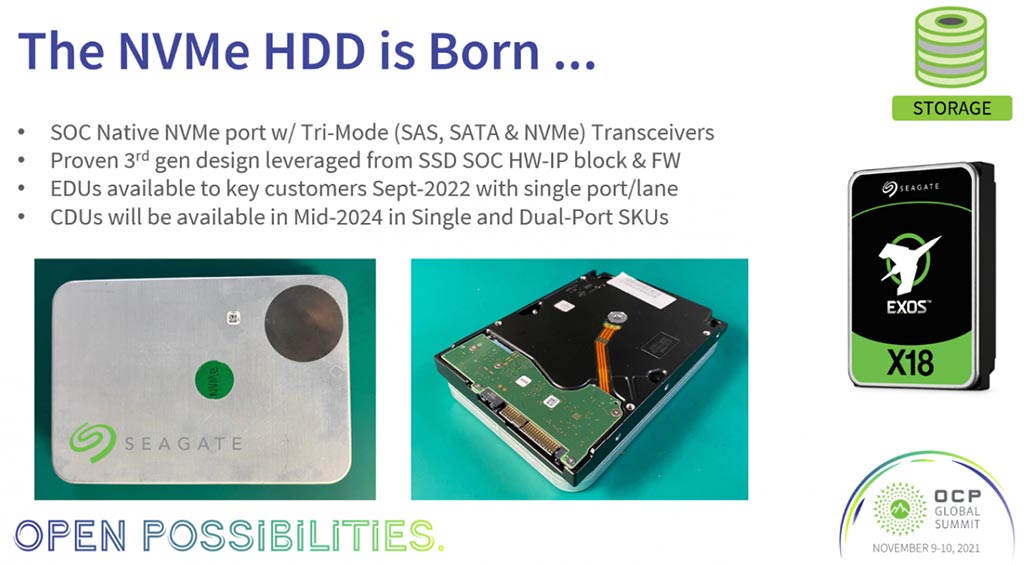 With the rise of multi-actuator technology, HDDs may soon reach a point where the SATA 6Gbps (or even SAS 12Gbps) interface becomes a limiting factor in performance. Thus moving to the tried, proven, and widely adopted NVMe storage protocol looks like a savvy move.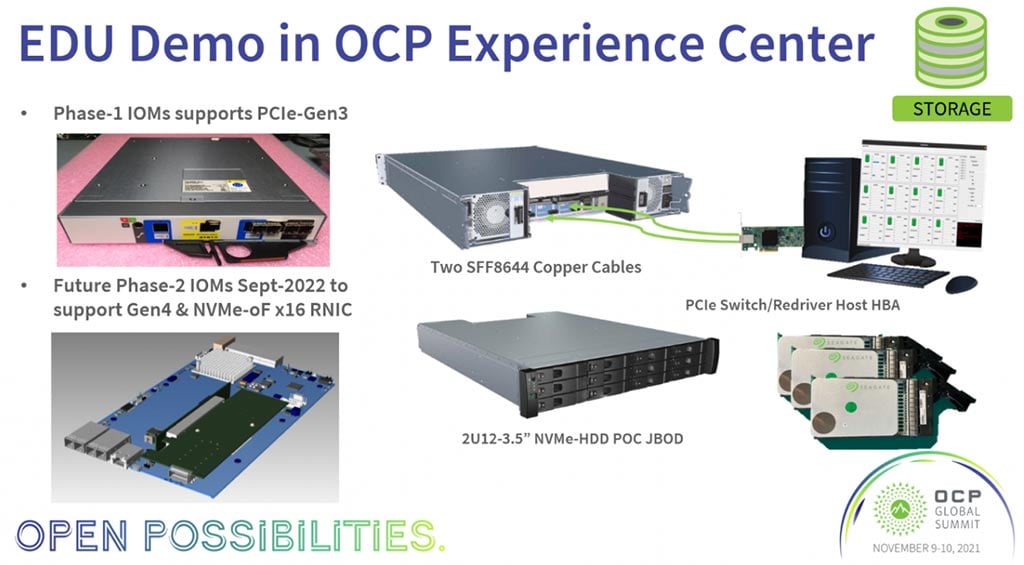 The simplification provided by a unified solution comes with added benefits to both hardware and software. It should in theory be simpler to configure, develop, scale, and efficiently manage storage if it all lives behind PCIe NVMe. Something you always hear about in the IT business is TCO (Total Cost of Ownership) and Seagate insists its solution bodes well in this regard, with a reduced component count and simplified product stack.
By Sept 2022, Seagate will have its first NVMe solutions available as engineering samples for big customers. It is busy working to bring NVMe HDDs into architectures like NVMe-oF (over Fabrics) for seamless protocol translation, and adding support to the likes of Kubernates. Commercial rollout of NVMe HDDs is expected a couple of years later. Whether the technology drips down to consumers depends on HDD tech remaining useful to home PC enthusiasts in the face of solid state reliability advancements and costs per GB falling.