Adata has announced the XPG Invader X mid-tower PC chassis featuring glass side and front panels plus a PCIe riser cable for vertical GPU installation.
Available in black or white, the XPG Invader X boasts two 3mm tempered-glass panels on the front and side without any framing cutting the view, offering a clear peek at the hardware inside from multiple angles. The top, side, and bottom intakes are all dust filtered using a removable magnetic mesh, greatly facilitating maintenance.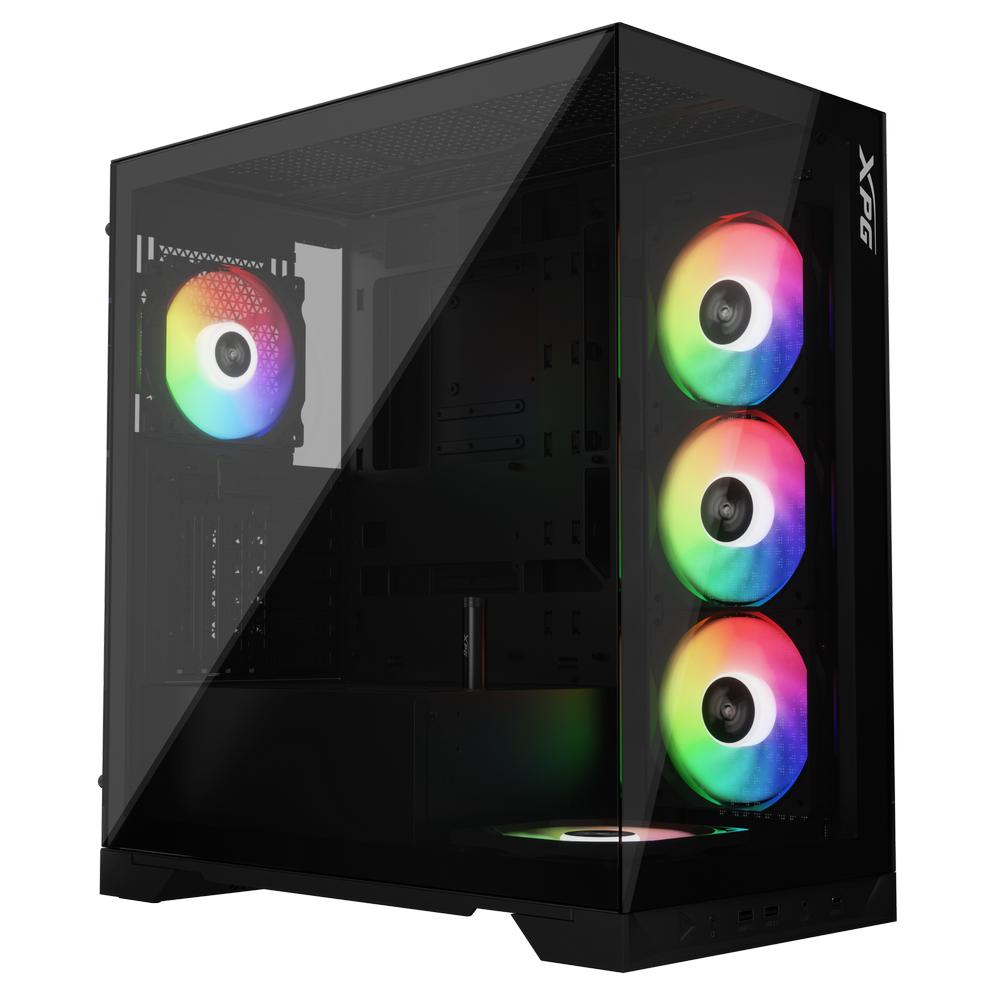 In its complete variant, this chassis comes filled with four 120mm reversed blade RGB fans on the side and bottom, plus one normal 120mm fan on the rear. If you need more airflow, you can still add five extra fans: three on top and two on the PSU compartment. Meanwhile, if you are into liquid cooling, the Invader X support dual 360mm radiators – one on the side and one up top – though using both at the same time may depend on their thickness and the GPU size.
But that's not all, depending on models, the Invader X also comes bundled with a GPU holder and a 180mm PCIe Gen 4 riser cable, allowing you to choose which way you like to install your graphics card. Since both options are available, I bet most users will go with the vertical GPU orientation to show off their expensive hardware.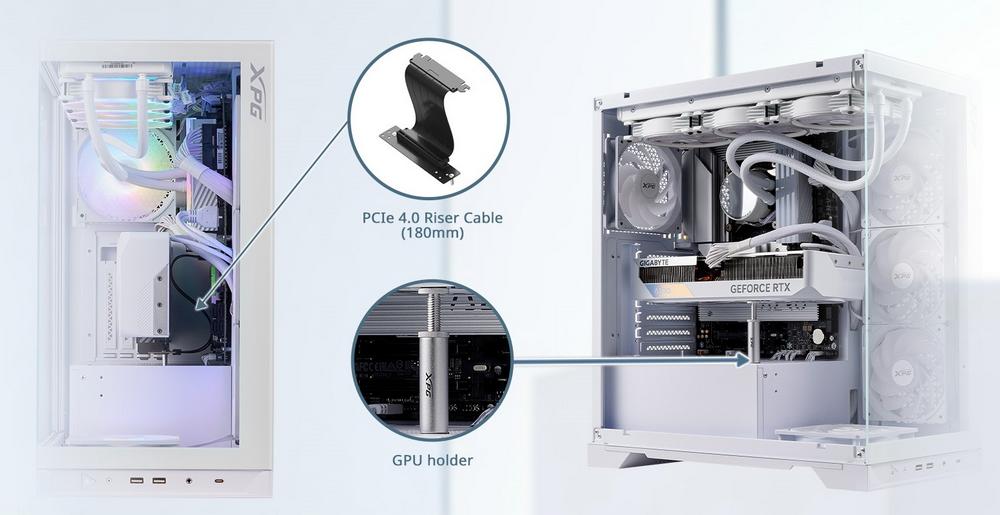 Talking of which, this chassis' 448mm (H) x 245mm (W) x 475mm (D) dimensions offers room for up to 400mm-long graphics card (regardless of positioning), ATX motherboards, a 175mm-tall CPU cooler, and 240mm PSUs. Three 2.5in/3.5in drive spaces are located on a removable tray behind the motherboard for additional storage, alongside a cable-routing channel with five pre-positioned cable management straps. Need more storage? Then maybe get yourself Adata's SE920 external SSD.
On the I/O side, we find the usual single USB 3.2 Type-C plus two USB 3.2 Type-A and 3.5mm audio ports. Nothing fancy, just what you need.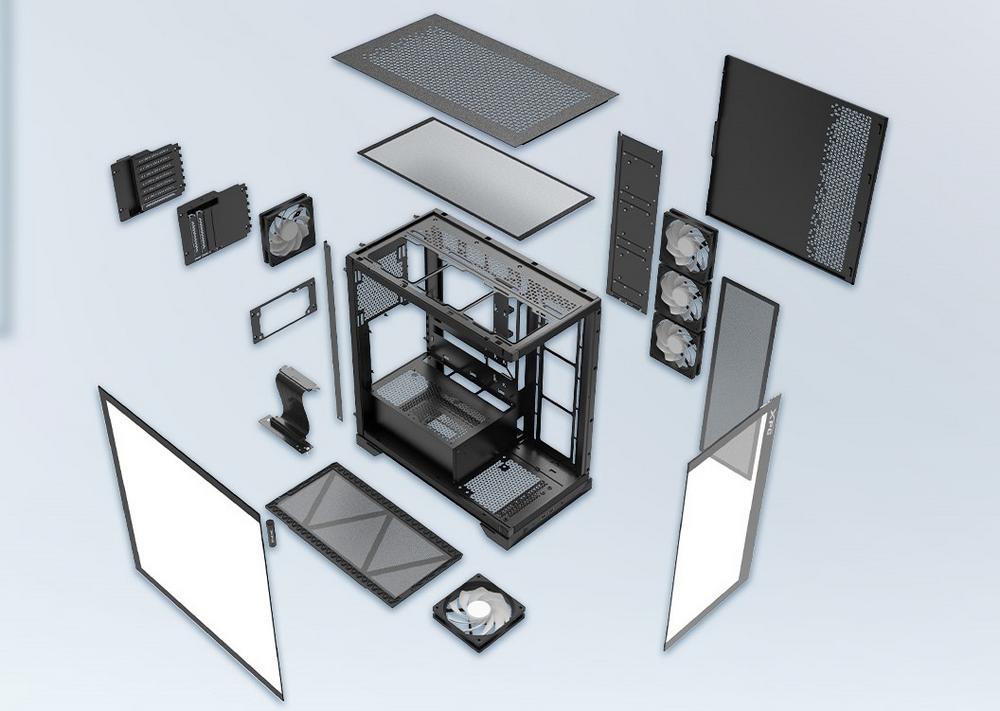 My only gripe with this design is that boring PSU enclosure. Adata could have added a removable cover, since many PSUs nowadays come with RGB lighting, but I guess we can always manually glue a small screen there for system statistics.
Adata didn't share pricing for the XPG Invader X chassis, only stating a two-year warranty.