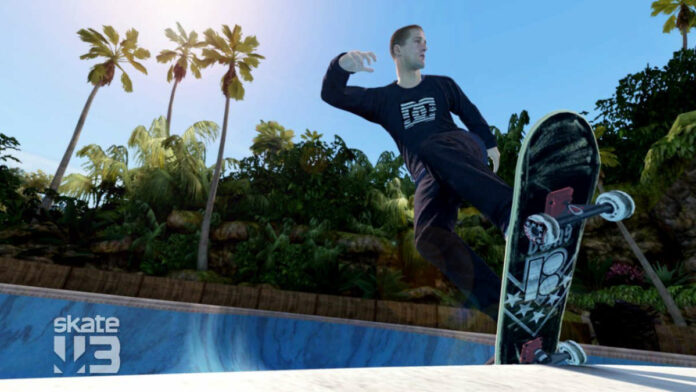 Skate 4 was last announced way back at EA Play 2020. Two years later and fans of the series have received little in the way of information since. This is set to change according to a new report, which suggests EA plans to showcase the game this July.
The news report comes from Try Hard Guides' Tom Henderson via a reliable inside source. The leaker suggests that the game has been through 'extensive playtesting' these past few months, and despite leaked footage revealing it in a pre-alpha state, the title is said to be much further along in development than people initially thought.
Henderson also reports that fans could be getting an official release date alongside the reveal, tying into EA's shareholder earnings call earlier this year where CEO Andrew Wilson suggested that Skate 4 would be launching soon. EA also reported that the company has four titles geared up for release between January 1 through March 31, 2023, with at least one being a 'Major IP,' perhaps hinting at Skate 4.
That's all we know for now, the development team at Full Circle last revealed a teaser trailer affectionately titled "we're working on it," way back in June 2021. The footage reveals reactions of content creators and professional skaters getting a first look of the game alongside mocap sessions, since then the developers have gone dark.
Skateboarding games have proven popular over the last few years, with Tony Hawk's Pro Skater 1 and 2 Remake signalling a return to form from Vicarious Visions and Activision. Though no other game has quite bridged the gap that Skate 3 brought upon the industry when EA Black Box folded.
We've had a few indie titles like Session and Skater XL, both good games that couldn't quite provide the same 'arcade simulator' feel that Skate 3 was able to deliver. It was truly ahead of its time, easy to pick up yet hard to master, and won fans the world over because of it. So much so that fan petitions and consistent badgering on EA's social media platforms forced the publisher's hand to revive the franchise 11 years later.
A return of lead designer's Deran Chung and Cuz Parry, who helped create the Skate franchise and worked on all three mainline entries, is a sure win for fans of the series and we hope will ensure Skate 3 gets the sequel it deserves.