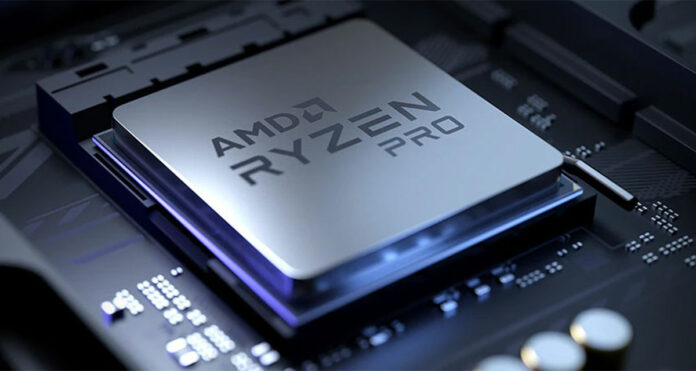 The following text is provided by AMD and published verbatim.
In current enterprise environments, the need for an efficient PC management solution is clear. IT teams are expected to build, manage, and secure networks that must keep up with increased corporate headcount and device usage. Unfortunately, the ongoing focus on cost control means that even as their workloads get larger and more complex, IT teams aren't being given the additional resources they need.
This means that IT must find new ways to manage the entire hardware lifecycle. Systems must be imaged, provisioned, and deployed. Then it's on to ensuring systems stay up-to-date with the latest updates, from firmware and applications to virus patches and other security fixes. While all these devices are deployed and in use, IT must also make sure they're able to track asset inventory and system health.
This is all hard enough to do with a single location/site. Multiple sites and remote workers can quickly multiply the severity of the challenge, and everybody wants issues resolved ASAP. IT needs every advantage they can get, including a flexible platform that lets them centralize management of all systems, both in- and out-of-band. And they need a consistent set of tools that serve them well no matter which vendor builds the processor or OEM device.
The Answer: Fully Standards-based Manageability
That's why an open standards approach to device management serves organizations best, and why AMD believes DASH (Desktop and mobile Architecture for System Hardware) is the best platform for our AMD PRO manageability.
Lets organizations manage technology as they see fit, with no vendor lock-in
Enables consistent user and IT experience across any device, for both in- and out-of-band devices
Continuously evolves to reflect latest industry thinking and best practices
Executive Summary: What's This Paper All About?
Ultimately, it's up to IT to ensure every deployed asset stays productive. This means endpoints must be managed, for both regular maintenance and to help solve urgent issues. Proprietary PC manageability solutions can overload systems with non-essential features, lock organizations into specific vendors, increase costs, and add complexity.
In contrast, AMD PRO manageability is based on open standards and provides organizations with the essential manageability features they need to support business objectives easily and flexibly. This is why AMD continues to work directly with members of leading standards bodies such as the Distributed Management Task Force (DMTF) to define standards that support interoperability among system management tools and managed computer systems.
One such standard from DMTF is Desktop and mobile Architecture for System Hardware (DASH). It provides a standard for secure remote management — including out-of-band management — of desktop and mobile systems from multiple OEM vendors and both AMD and Intel processors. The standard defines a common framework for managing most out-of-band maintenance tasks, including:
• remote power control • asset inventory • boot control, patching • security • remote diagnostics
All in a distributed enterprise environment.
In addition to defining standards, AMD collaborates closely with its partners to implement tools that have a meaningful impact on IT workload. For example, our efforts around the DASH standard have produced a console software development kit (SDK) and a reference implementation — AMD Management Console (AMC) — that are freely shared as open-source tools. We always encourage customers to learn more about the DASH standard in order to choose the best tools and technologies for their client management needs.
What's In The Paper?
In this paper, we will focus on the essential client management features that we've built into every AMD Ryzen™ PRO processor. Learn how AMD PRO manageability built on DASH helps solve for out-of-band management in ways that safeguard critical business productivity while maintaining control of IT costs. We'll then dive deep on DASH use cases in detail.
AMD Pro Manageability – The Power Of Standards In Action
AMD PRO manageability brings both in-band and out-of-band manageability together in a single solution that IT organizations can use to manage their PC fleet. Once integrated with popular in-band management consoles like Microsoft's System Center Configuration Manager (SCCM) and Microsoft Endpoint Manager (MEM), it allows IT organizations to use a single console for both in- and out-of-band management. This dramatically simplifies the infrastructure and tool requirements needed to manage DASH-compliant systems.
Combining the power of in-band management with industry-standard, vendor-neutral, platform-independent DASH out-of-band manageability greatly eases IT management headaches. This means no more worrying about systems being on for after-hours patch management, since DASH lets users accelerate patch saturation by powering on all systems for a critical push. Then, once all patches have been deployed, systems can be powered off to help conserve energy. And it all happens inside one console across all DASH-compliant systems.