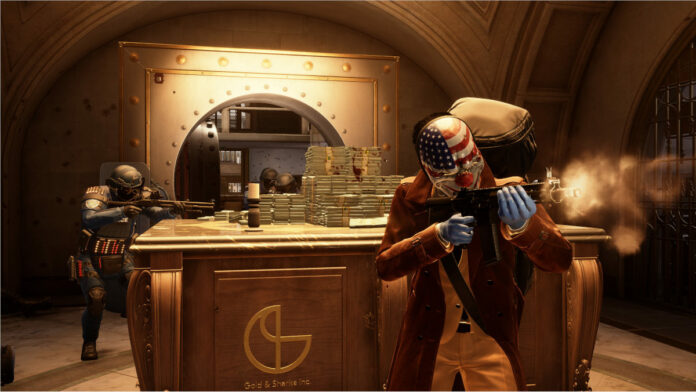 Starbreeze Studios says that it has resolved the terrible server and matchmaking issues in Payday 3 that has plagued the game since its launch on September 21.
It's about time! Let's not sugarcoat anything, as some players even reported hour-long delays before getting kicked out of a matchmaking lobby – it was that bad. The heist simulator was then taken offline multiple times last week in a bid to improve server and matchmaking issues that affected almost everyone playing the game, across all platforms.
Suffice to say, it certainly didn't bode well for the game's initial feedback, and it has since received 'mostly negative' reviews on Steam, while Metacritic reports a 'generally unfavourable' 2.7 user score. Despite all this, according to the accompanying blog post, the game remains a commercial success for the studio, boasting a peak concurrent player count of 124,254 in the past five days, plus reaching over three million unique players online. I guess releasing your game in a piss-poor state is the new recipe of success?
Perhaps, I shouldn't be too harsh. I have been a fan of the Payday series since the early Xbox 360 era and its brand of loot shooter, heist simulator, and online co-op is both incredibly addictive and super fun both solo and with friends. I really wish the developer would consider bringing back offline play in lieu of this online-only, live-service model. The game seriously needs it, because just look to the longevity of Payday 2 as a perfect example.
Nonetheless, Starbreeze CEO, Tobias Sjögren, had this to say about the dismal launch and future of the game:
"First and foremost, I would like to thank our players for the patience they have shown us. Our community is the engine that drives both our games and our company forward. I don't really need to repeat that this was not the start we wanted, but at the same time, our business model is a marathon and not a sprint and we will tirelessly continue to build Payday 3 bigger and better to deliver the greatest possible value for our players."
Besides this, the developers have also promised the first major update will arrive earlier this month, which will focus on improving the game experience across all platforms. This includes various bug fixes, over 200 quality-of-life improvements, overall performance and stability improvements, as well as new content and functionality.
Finally, this will be followed up by two more updates in October and November, all in preparation for the first major paid DLC dubbed 'Syntax Error' that will launch before the end of the year.
Payday 3 is currently available on PC through Steam and Epic Games Store, PlayStation 5, Xbox Series X|S, and Xbox Game Pass. Vote with your wallets, kids.